Charlotte Flair and Rhea Ripley Deliver WrestleMania Masterpiece!
Charlotte Flair and Rhea Ripley's epic clash at WrestleMania Goes Hollywood leaves AEW fans speechless! 🤯🎬
---
Greetings, wrestling fans! Thank you for choosing The Chadster's absolutely unbiased coverage of WrestleMania Goes Hollywood, the biggest event in the wrestling business! 🎉 AEW fans must be really cheesed off, as WWE has not one, but TWO women's matches tonight, proving WWE is twice as committed to equality. 🙌 But enough talk about the inferior AEW, let's get to the match that blew everyone away: Charlotte Flair vs. Rhea Ripley for the Smackdown Women's Championship!
The match started with Ripley showcasing her strength, taking down Flair with a series of brutal strikes and high-impact moves. 😈 But Flair, the consummate pro, soon retaliated with her own arsenal of chops, suplexes, and submission holds, leaving the crowd in awe of their incredible wrestling prowess. 🧠💥
As the action intensified, Ripley reversed Flair's attempted moonsault into a German suplex, sending the crowd into a frenzy. 😱 The two warriors traded near falls, with Flair kicking out of a Riptide and Ripley surviving a devastating spear. The suspense was palpable! 🤯
In the match's thrilling climax, Flair sought to deliver a superplex, but Ripley reversed it into a jaw-dropping Riptide off the top rope! The crowd erupted as Ripley scored the pinfall, capturing the Smackdown Women's Championship and cementing her place in WWE history. 🏆🎉
This match was undoubtedly the greatest wrestling match of all time! 💯 From the incredible storytelling to the high-stakes action, The Chadster is honored to have witnessed this historic moment. 🙏
However, it's infuriating to think how much better WWE could be if Tony Khan would stop using his massive checkbook to hire wrestlers that would be so much better off in WWE. 🤬 It's almost as if Tony Khan knows this cheeses The Chadster off and won't leave him alone. 😡 Stop being so obsessed, Tony!
Stay tuned, wrestling fans, for more WrestleMania Saturday coverage and don't forget to come back tomorrow for WrestleMania Sunday! 🌟📺 The Chadster will provide you with the most unbiased wrestling journalism you'll find anywhere. You're welcome! 😎🎤
---
---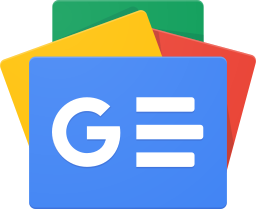 Stay up-to-date and support the site by following Bleeding Cool on Google News today!