Posted in: CW, Preview, Trailer, TV | Tagged: #MeToo, actor, bleeding cool, cable, celebrity, charmed, charmed ones, cw, drama, Ellen Tamaki, Galvin, harry greenwood, horror, Jane The Virgin, Jennie Snyder Urman, macy, Madeleine Mantock, maggie, mel, Melonie Diaz, niko, power of three, preview, recap, Review, Rupert Evans, Sarah Jeffery, season 2, Ser'Darius Blain, streaming, television, thriller, tv, whitelighter, witchcraft, witches
---
"Charmed": "Creepier, Moodier, Sexier" Season 2 Creates Deadlier Dangers [PREVIEW IMAGE]
The CW is definitely a network of "change" going into the 2019-2020 television season – and freshman hit series Charmed hasn't been immune to it heading into its second season. First season showrunner Carter Covington stepped down, with Elizabeth Kruger and Craig Shapiro set to lead the series into its sophomore season. Then at the 2019 May Upfronts, the network announced the Vera-Vaughn sisters were leaving Melissa Benoist and Supergirl on Sunday nights to join Dynasty on Friday nights starting October 11 – with Charmed batting lead at 8 p.m. ET, followed by the prime time soap at 9 p.m. ET.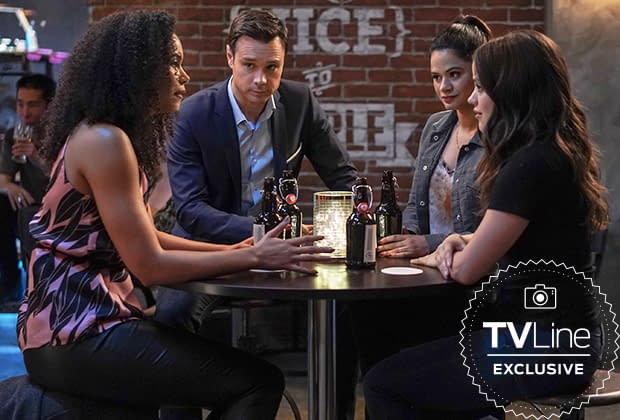 Now, Kruger and Shapiro and The CW are sharing an exclusive look at the upcoming season with TV Line (see above) – as well as sharing these thoughtful teases of what's still to come:
● Describing the new season as "creepier, moodier, sexier … and more cinematic" than their freshman run, fans will see for themselves very quickly that this is no longer the Charmed you thought you knew – with our heroes going global as they "expand on an understanding of the magical universe." Though Mel may run into some confidence issues as she adjusts to the new mystical landscape…
● Unfortunately for the Charmed Ones, someone or something isn't too fond of their new magical adventures – and now has them in its sights.
● On the Cupid front, Maggie and Parker will be going through some "epically surprising" relationship turns, while Harry will "explore some repressed feelings [Harry] might have for a certain love interest on the show."
● Speaking of Harry… he will travel down a personal path of understanding now that he knows the truth about his backstory.

Actress Jordan Donica (Blue Bloods) is joining the cast as Jordan, a mysterious law student and amateur boxer who the sisters meet as they look to gain a better sense of the "new world order" at hand.
https://youtu.be/VwETXfZ3A0Y
Demons, ghosts, vampires, necromancers – none stood a chance against the bonds of sisterhood. After the murder of their mother Marisol, sisters Mel (Melonie Diaz) and Maggie Vera (Sarah Jeffery) discovered they not only had an older half-sister – the brilliant geneticist Macy (Madeleine Mantock) – but that with the "Power of Three," they are among the most formidable witches in the world. Having accepted their new destiny as The Charmed Ones, they joined forces with "Whitelighter" witch advisor Harry Greenwood (Rupert Evans) to stop the impending apocalypse.
https://youtu.be/cleLTmy0rsE
But saving the world is a tall order, especially when you're not even sure what your place is in that world. Yes, Mel can stop time with the wave of a hand, but she can't keep her girlfriend Niko safe – and is forced to rewrite history so the two never met. Yes, Maggie can read minds, but she couldn't tell that new boyfriend Parker was a half-demon tasked with stealing her and her sisters' powers. And, sure, Macy can move objects with her mind, but she still reels from being abandoned as a child by her mother. As if that wasn't enough, Macy, it turns out, isn't the "half-sister" after all – Mel is – causing identity crises for both Mel and Maggie.
https://youtu.be/OxKsirv935c
In the end, the Charmed Ones defeated demons (both personal and actual), prevented the apocalypse, and saved countless Hilltowne innocents…thanks to Macy absorbing "The Source," the ultimate power that fuels all magic. The sisters and Harry are battle-scarred but stronger than ever and hoping that life will be a bit simpler now that disaster has been averted. But is life for the Charmed Ones ever simple?
https://youtu.be/4eNz86Oa-aU
Season one ends with their family relationships intact but their romantic lives in flux…. Macy is mourning a lost love just as Harry's feelings towards her surface. Maggie and Mel both face uncertain romantic prospects. And with The Elders now dead, the magical community turns to the powerful sisters for guidance. Seems the Vera-Vaughn sisters are now in charge. And this New World Order will be even more complicated than anything they ever imagined.
https://youtu.be/xc81E_O9PFU
The CW's Charmed stars Melonie Diaz as Melanie, Sarah Jeffery as Maggie, Madeleine Mantock as Macy, Ser'Darius Blain as Galvin, Ellen Tamaki as Niko, Nick Hargrove as Parker, and Rupert Evans as Harry. Jessica O'Toole & Amy Rardin, Jennie Snyder Urman, Ben Silverman, Brad Silberling, Howard Owens, and Carter Covington serve as executive producers.
---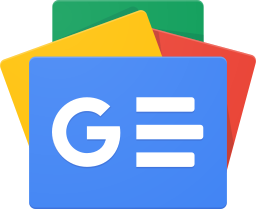 Stay up-to-date and support the site by following Bleeding Cool on Google News today!