What Does Chevy Chase's 'Fletch' Have to Do with 'Stranger Things' Season 3?
Apparently, season 3 of Netflix's hit series Stranger Things will be taking some cues from the 1985 oddball Chevy Chase flick, Fletch. That may be one of the oddest connections in a Netflix series yet, but we're sure it won't be the last.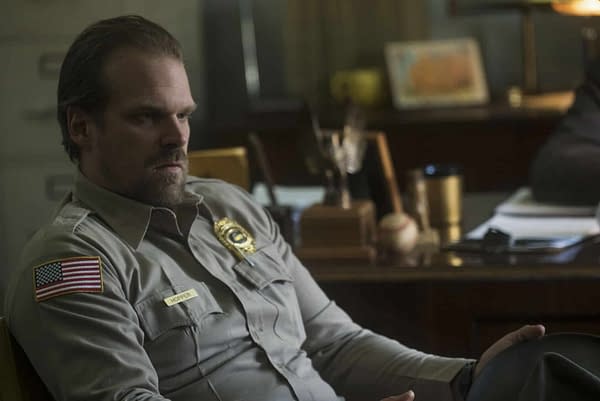 In a recent interview with Variety, David Harbour (who plays Hopper, Chief of police) mentioned the cult classic as being an influential film on the third season.
"The Duffers are so specific each year with the movies. And 'Fletch' is one movie we get to play around and have some fun with this season, which you wouldn't expect from 'Stranger Things' and you wouldn't expect from the Spielberg universe and you certainly wouldn't expect from a darker season.'"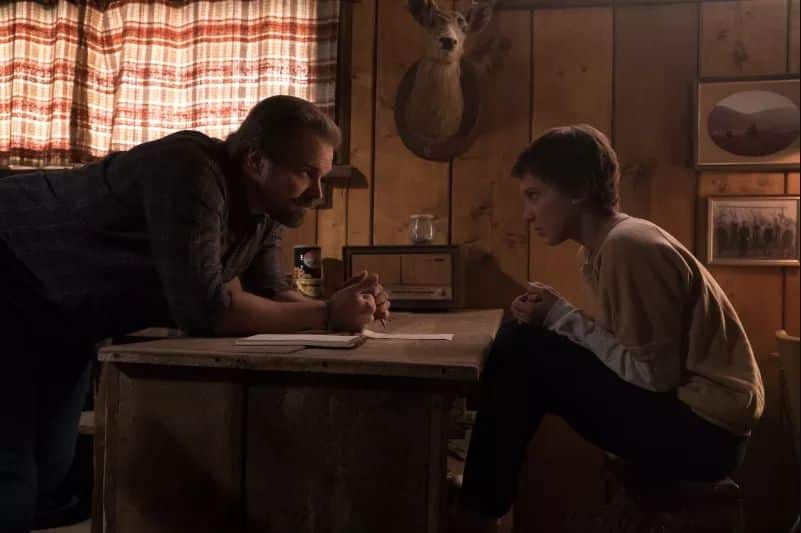 He didn't go into too much detail, because of course not, but he did tease a bit of the ever-changing relationship between his character and Millie Bobby Brown's all-powerful Eleven.
"Their relationship is going to get far more complex, because, you know, things happen to girls and boys when they're 13 and 14. A lot of changes go on in the body and in your social life, and I don't think he's going to handle watching her become a woman in front of his eyes very well. That's a horrifying thing for him — maybe even more so than fighting inter-dimensional monsters."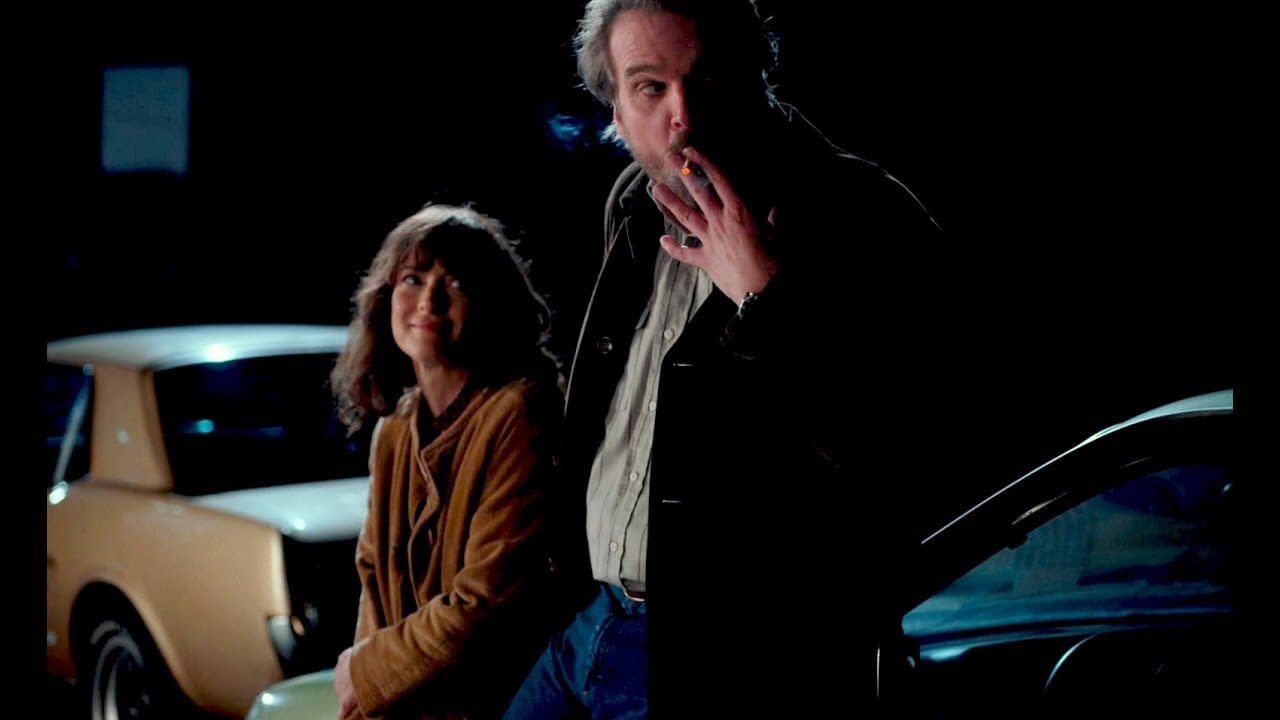 Might we see some romance on the horizon for Hopper? Possibly, maybe with Wynona Rider's Joyce Byers, now that her bf Bob (played by Sean Austin) nobly sacrificed himself for the good of the children.
"There may be other people in the mix in this situation, but I think they're built for each other and I would love to see them get together. From the very beginning, I thought that these are two tortured, messed up, beautiful people who are like puzzle pieces that can't stand each other but actually need each other.

I think it'd be interesting to see if Hopper has it in him to be vulnerable with a woman and to actually be able to show up in that capacity, like what kind of a man he would be in a relationship if that comes to fruition."
Needless to say, we're looking forward to Stranger Things returning for season 3, even though we know it'll be a longer wait. Seasons 1 and 2 are currently available to stream on Netflix, or to purchase on Amazon[easyazon_link identifier="B076HTKKXC" locale="US" tag="bleedingcoo07-20"]Stranger Things Season 1 4-disc DVD / Blu-Ray Collectors Edition Box Set (Exclusive VHS Box Style Packaging)[/easyazon_link].