Clark Gregg, Director of Marvel's Agents of SHIELD
If tonight's Marvel's Agents of SHIELD is a special episode in one way, it's Agent Phil Coulson. Actor Clark Gregg has slid over into the directors chair. Gregg has directed two indie films in the past, both of which he wrote, Choke (2008) and Trust Me (2013), but this is his first time directing a television series. Marvel has released an interview below of Gregg talking with Ryan Penagos about the differences in directing a television episode compared to film.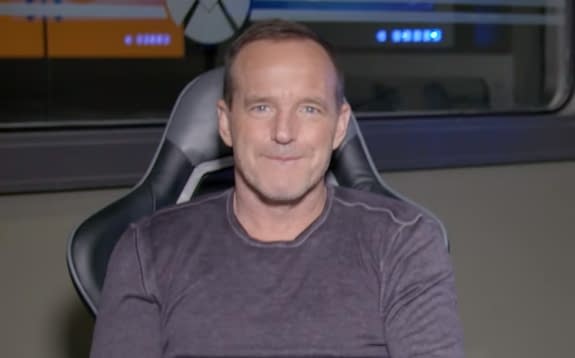 Gregg talks about how he was nervous, and that the producers pushed him a bit to do it. Having only eight or nine days to do a full episode is quick, especially while you're working on other things for the show. And he talks about directing people that he's been working with for all these years.
The interview goes on to talk about how he first got into comics, which involved long road trips and Iron Fist. His love of science fiction and how much he's loving this new season with the sci-fi elements to it. He also talks about having his daughter grow up with him being part of the MCU, and how she went from carrying more about the Disney Princesses to meeting his cast mates and seeing how the women in the show are the most powerful. He says she's hooked on the storyline now that she recently turned sixteen.
Marvel's Agents of SHIELD airs tonight at 9 p.m. ET on ABC.