To combat the "fake news" claims the network has received from President Donald Trump and his supporters, CNN has launched a new ad campaign stressing that they are indeed working from facts and not making up stories, as the administration has accused them of doing.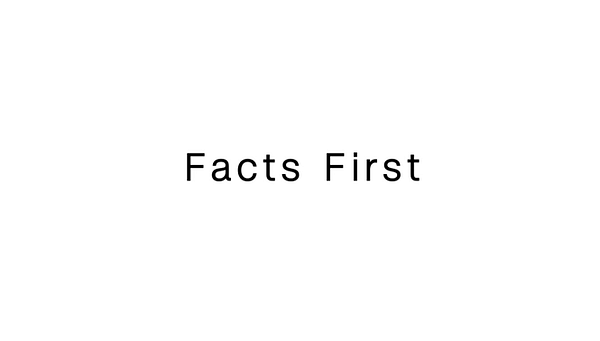 CNN has been one of the main targets of the president, while the network has dedicated a large portion of their airtime to pointing out the flaws in the administration. Their often-used defense is that they are reporting the facts and it's the administration that is making up, obfuscating, or flat-out ignoring facts in an effort to deflect negative stories.
Jeff Zucker, CNN Chief, sent out the following memo to staff in support of the new ad campaign:
"In recent months, I've been approached by many of you suggesting that we do a marketing campaign for CNN. While significant research shows that our brand, despite consistent attacks from Washington and beyond, has never been stronger, we heard you and we agree. In fact, CNN has never been more relevant, and the institution of journalism has never been more important to the national conversation. As a result, we think there is no better time to take a clear stand for who we are and what we believe in. So today we are launching Facts First."
This ad started running this morning. The ad, whose simplicity and choice of object made me think it was an Apple ad, simply explains how and why some people will try to tell you that an apple is a banana. And it introduces the slogan "Facts First".
To the best of our knowledge, this is the first time a television news network has ever launched an ad campaign to combat the claims of a sitting president.
Since Trump's inauguration, this war has raged. When Sean Spicer stepped out for his first press briefing, he told the country that the crowd for the 45th President of the United States was the largest ever, when photos of the crowd and numbers coming from the National Park Service said otherwise. Advisor to the president, Kellyanne Conway, went on Sunday morning shows to defend the claim, introducing the term "alternative facts". This, along with the president's labeling of certain stories as "fake news", has led to heated debate. His detractors claim that president uses the "fake news" term to label any stories that are considered negative towards him.
Enjoyed this article? Share it!