Comedy Central Orders Awkwafina, B. D. Wong Series
Awkwafina is a delight, and we're happy to report that we'll be getting a lot more of her because Comedy Central just ordered a [shocker] comedy series, which will also star B.D. Wong.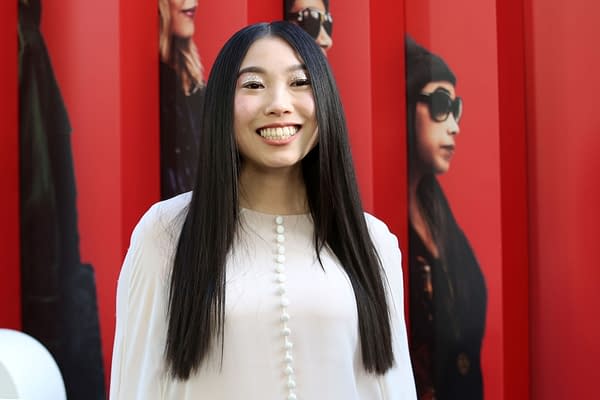 One of the breakout stars of Crazy Rich Asians, the rapper-actress is enjoying newfound recognition from her role in the well received internationally acclaimed film.
She offered this statement on the series news:
"I've been watching Comedy Central since I was old enough to hold a remote, and so many of their shows have defined who I am today. I am so honored to be given their platform to tell the story of an Asian-American girl against the backdrop of the city [in which] I was raised."
Reportedly, the series will be semi-autobiographical; inspired by Awkwafina's own upbringing in Queens. The 10-episode series will follow an ambitious Queens-dwelling twentysomething who lives with her father and grandmother, and will be titled Awkwafina.
B.D. Wong is set to co-star as Awkwafina's father, and Lori Tan Chinn (Orange Is The New Black), will play her grandmother, and Saturday Night Live writer Bowen Yang will play Awkwafina's more successful cousin.
Awkwafina will also serve as an executive producer, as well as writing the first episode alongside Karey Dornetto (SMILF, Portlandia) and Teresa Hsiao (Family Guy, American Dad).Lucia Aniello (Broad City, Rough Night) is on board to direct the pilot.
We'll let you know when we hear about a possible release date.