The CW Releases The Flash Season 5 New Suit Promo
Fans of The CW's The Flash series have been very vocal recently, complaining about the leaked on-set photos of star Grant Gustin in the "new suit".
Specifically, the complaints stemmed from the trim waist Gustin was showing off, something that makes complete sense when you take into account how many calories the fast-runnin' hero would burn off A DAY. We're not going to link to those photos, since they were not officially released by The CW, but we're sure you could find them floating around somewhere if you really want to see them.
Today, the official The Flash twitter account shared this piece of key art for the upcoming fifth season, and we think Barry Allen looks GREAT: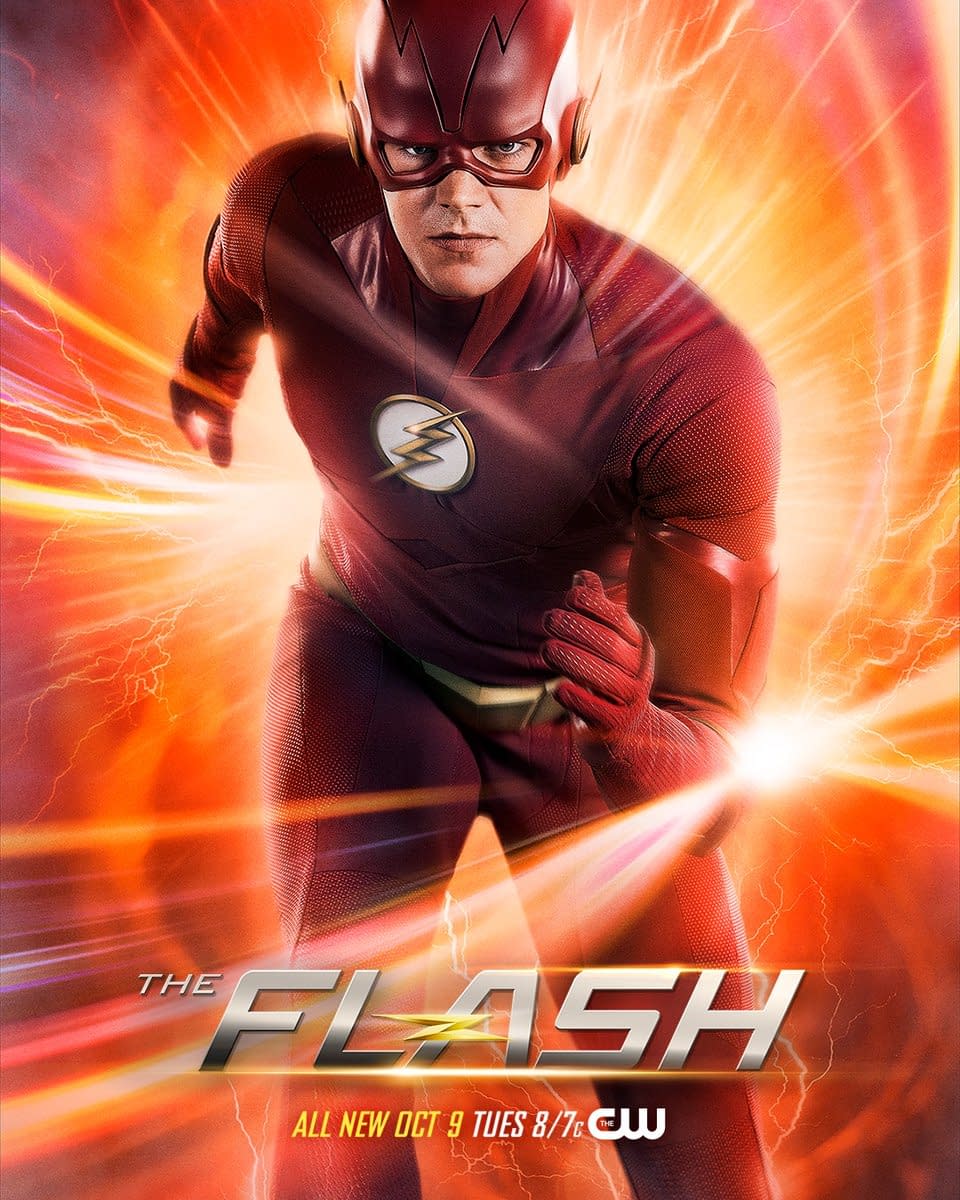 The image also reveals the return date of the series on The CW, October 9th 2018.