Czech Rep Ready for Falcon, Carnival Row, Wheel of Time Productions
Disney+ and Amazon Studios were presented with some cautiously good news from the Czech Republic on Thursday, with the country's Film Commission announcing that film and television productions can resume in mid-May (expected to be around May 17, the same date the country's state of emergency ends). That means productions on the second season of Amazon's Carnival Row with Orlando Bloom and Cara Delevigne, the first season of Amazon's fantasy series adaptation Wheel of Time starring Rosamunde Pike, and Disney+'s first season of Marvel's The Falcon and The Winter Soldier with Anthony Mackie and Sebastian Stan can resume. Deadline Hollywood reports that Carnival Row is preparing to return, but that the Wheel of Time might be "a little further off."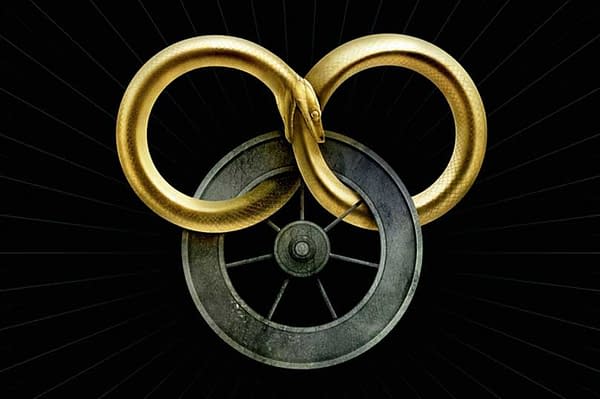 But with productions resuming come much more rigorous health and safety standards. The Czech Republic's Film Commission posted a full rundown of the new standards and practices here, but one thing Czech film commissioner Pavlina Zipkova wanted to make clear is that foreign actors and crew members "must show a negative test when leaving their country, a measure that, according to the latest reports, airlines will also begin to require for all their passengers." Once the individuals arrive in the country, "they will undergo a second test, and remain quarantined until they receive a negative result. The result is usually received the next day. In this way, they can avoid the 14-day quarantine, which would severely impact film budgets." Actors and performers will be exempt from having to wear a mask while in production, but "PCR testing will be required every 14 days."
For U.S. Ambassador Stephen B. King, restarting productions is a much-needed move for both the Czech Republic and the entertainment industry: "With its beautiful castles, iconic landscapes, and talented support capabilities, the Czech Republic has always been an attractive film destination for Hollywood. While this crisis has rocked the industry, I am glad that we can start looking to the future and continue this cooperation, the roots of which film historians have traced to the late 1800s. I look forward to welcoming back our filmmakers, actors, and crews."