Danielle Nicolet Upped to Series Regular for The Flash Season 5
Last week we learned that Keiynan Lonsdale would not be returning as a series regular to either DC's Legends of Tomorrow or The Flash, but we will see Wally West in the season 5 premiere, and he could always turn up later in the season on any of the Arrowverse series. That's how the connective universe works. Now we know, thanks to Deadline, that Danielle Nicolet (D.A. Cecile Horton) will be moved up to a series regular in the new season.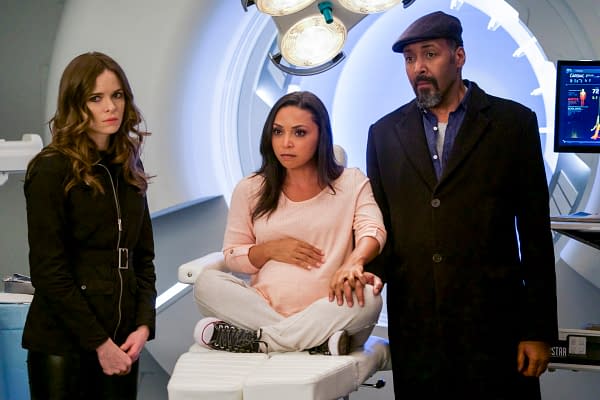 Nicolet has been a recurring character for the last few seasons and a love interest for Joe West (Jesse L. Martin) that has moved in with him and has now given birth to a little girl. She also had the interesting storyline of getting psychic abilities due to the pregnancy. She first appeared in at the end of season 1 in a two-episode story arc, but then was reintroduced in season 3 and eventually learned the true identity of the Flash as she and Joe got closer. She also was the lawyer defending Barry Allen (Grant Gustin) during his murder trial. She has appeared in 20 episodes so far.
Prior to The Flash, Nicolet starred in Born Again Virgin and in the films Tyler Perry's Acrimony and Central Intelligence. She will be in the Netflix feature Deidra & Laney Rob a Train.
The Flash returns this October for its fifth season, which will air Tuesdays at 8 p.m. ET on The CW.