Daredevil: Vincent D'Onofrio Willing to Make Offer Netflix Can't Refuse to Save Series
Anyone who knows Marvel lore knows you never count The Kingpin out – and that includes the Netflix version's real-life "alter-ego" Vincent D'Onofrio, who isn't taking the streaming service's cancellation of popular series Marvel's Daredevil lying down – and he's urging the fans to do the same. While clearly the primary antagonist in the show's first and third seasons, D'Onofrio took to Twitter to play the role of "hero" to urge fans to put pressure on Netflix to continue the series. Here's a look at the actor's tweet, which also included a link to a petition site and the hashtag #SaveDaredevil. Important note: sign-ups on the petition have doubled since D'Onofrio tweeted about it.
While Netflix has been known to revive and reboot shows from other networks, the only original show they extended was the popular Sense 8 – giving the Wachowskis a film to wrap up the series after just two seasons.
The Marvel series was the latest victim of a string of cancellations from Netflix. Following the "disappearance" of The Defenders and the abrupt cancellations of Iron Fist and Luke Cage shortly after their second seasons, the streaming service dropped their biggest bombshell by giving "The Man Without Fear" the ax only a month after the release of the third season – which many consider the series' best.
The success of Daredevil was the impetus for five additional Marvel shows: Jessica Jones, Luke Cage, Iron Fist, The Defenders, and The Punisher. With its third season currently finished production, Netflix remains tight-lipped on the future of Jessica Jones; and The Punisher premieres its second season this month. The hammer (not Thor's) is expected to drop as well on both shows as well, after their current season runs.
Cast and crew of the show joined D'Onofrio in urging Netflix to reconsider its decision – or continue on Disney-owned rival Hulu. One major problem: even if Disney brings back the series and characters, there's a very good chance Disney would want a fresh start for the series.
---
---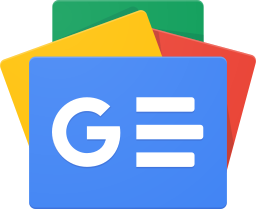 Stay up-to-date and support the site by following Bleeding Cool on Google News today!