A report from HudsonValley360.com claims that Marvel's Daredevil season 3 is filming in Windham and Hensonville, New York. Word is that the Netflix series is filming the ninth episode and they've changed parts of the two towns into Fagan Corners, the fictional city in Vermont where Karen Page (Deborah Ann Woll) is said to come from. They've teased her past in the first season, but we never really have had it explained. Page played a role in the Marvel's The Punisher series as well, and some speculated that she might not be as big a part of the third season of Daredevil as a result. But the story that is believed to be the basis for the season, Born Again, involves Page quite a bit.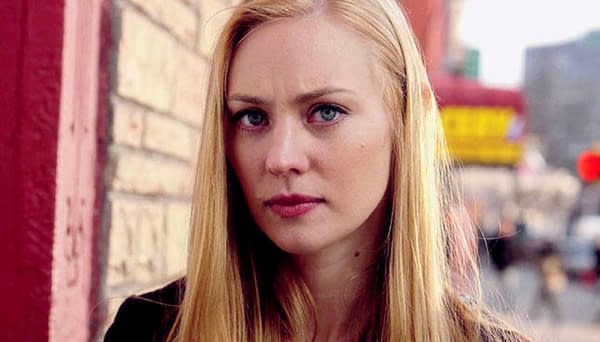 Outside of Born Again, there is a comic story from 1969 that features Karen returning home to grieve after the death of Matt Murdock. Her father, Paxton Page, creates a cobalt bomb but refuses to give the formula to the government. He is labeled a traitor, but he continues his work in secret. Exposure to the chemicals gives Paxton super-human strength but also drives him insane. He takes on the name Death's-Head and drives off anyone looking for him. Daredevil follows Karen to Fagan Corners and ends up fighting with Death's-Head. But when a vat of molten cobalt is about to kill Karen, Paxton saves his daughter and dies in the process. The issue was done by Roy Thomas and Gene Colan.
This is way outside of the Born Again storyline and could work as a filler for the 13-episode run, but it seems a little complicated to squeeze into everything else. The first part of it is in place as Matt Murdock (Charlie Cox) is believed dead at the end of Marvel's Defenders.
Marvel's Daredevil season 3 is expected to be released later in 2018.
Enjoyed this article? Share it!