Expect big changes at the end of the current season of Supergirl.
David Harewood, appearing at MCM London Comic Con today, was asked how he sees his character, J'onn J'onnz, developing in upcoming seasons of the Supergirl TV show.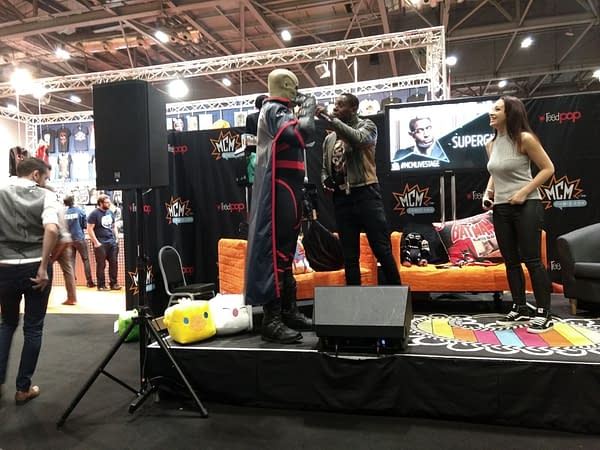 Naturally, he didn't want to give too much away but said that there were big changes coming to the show at the end of the season, which would heavily impact on his character.
However, for those worried in the audience who suddenly started to see a potential death for the Martian Manhunter, he assured the audience that he was really looking forward to the next season.
The season 3 finale for Supergirl is less than a month away… June 18th, 2018. And certainly, Harewood seems energized about season 4… with rumours of Manchester Black and more out there.
Supergirl was developed by Ali Adler, Greg Berlanti, and Andrew Kreisberg to follow Arrow and The Flash, and based on the DC Comics character created by Otto Binder and Al Plastino, herself based on the Superman world created by Jerry Siegel and Joe Shuster. The show stars Melissa Benoist as Superman's cousin and one of the last surviving Kryptonians. The series is now set in the Arrowverse, sharing continuity with the other shows of the series.
Enjoyed this article? Share it!