David Letterman Returning With A Netflix Talk Show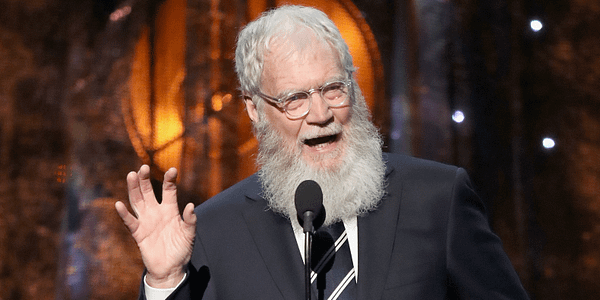 One of the legends of late night is coming back, this time on the streaming platform Netflix. That's right, David Letterman is getting his own show again on everybody's favorite binge-watching machine.
David Letterman, for the two or three people who are reading this who don't know who that guy is, was the former host of Late Night and The Late Show for NBC and CBS respectively. He spent 33 years in the business, doing 6,028 shows. When he announced his retirement, it was a pretty big deal.
Entertainment Weekly reports that this will be a six-episode season that will have, "in-depth conversations with extraordinary people, and in-the-field segments expressing his curiosity and humor." Each episode will have a single interview throughout the majority of the episode. It won't have the series of guests with short interviews mostly comprising of advertisements for their latest project. This is a pretty promising idea on the surface; actually providing a lengthy discussion with the the guests has the time to get to some potentially deeper places than a host usually goes. It sounds Inside the Actor's Studio-esque without the guest and content limitations of that platform.
Only doing six episodes for a first release seems a bit limiting. It wouldn't surprise me if there was a lot of pleading with Lettterman to do a project for Netflix, and he only relented for a very limited run for a trial run of the show. The guy did retire for a reason, even if he said in the interview about this, ""Here's what I have learned, if you retire to spend more time with your family, check with your family first." Shock of all shocks, this was probably just a joke and not an accurate description of why he's coming back to do another interview-centric late night-esque television show.
The unnamed show will premiere at some point in 2018.