The new-and-improved DC Super Hero Girls is back with "#AdventuresInBunnysitting," now on its regular night and time on Cartoon Network! The series debuted on International Women's Day with a special one-hour episode called "#SweetJustice." However, Sunday's new episode was the world's first glimpse into what the show will be like week after week. With only one regular episode to go on, it seems that the show is going to remain light, fluffy, funny, visually engaging, and short – each episode is only 15 minutes. So lets get to it – giant bunny pile of baby spoilers below!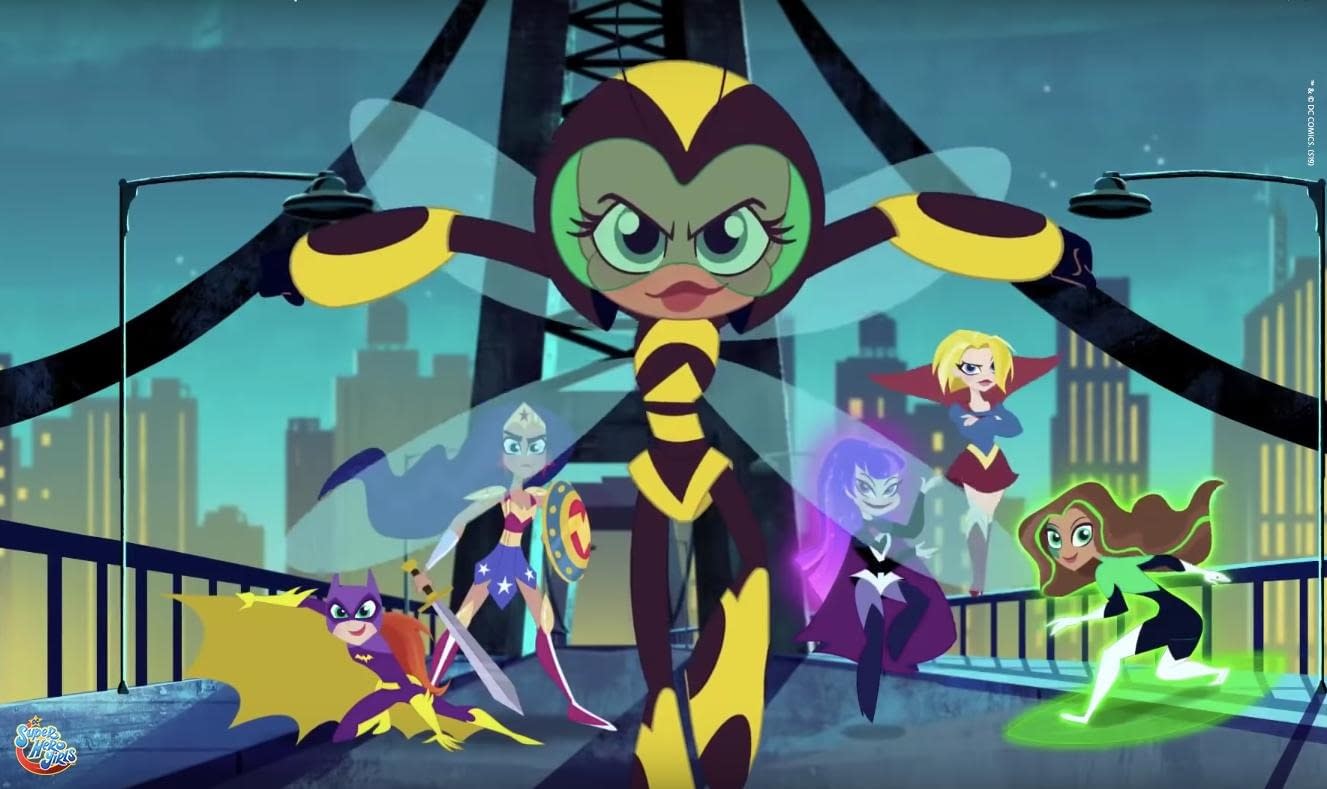 In "#AdventuresInBunnysitting" Kara (Nicole Sullivan) babysits Zatanna's (Kari Wahlgren) two magical bunnies. Apparently Zee has her first professional magician gig, but isn't ready to use the real magical rabbits, so she leaves them with Kara. Along with a very long list of instructions and rules to follow. The most important rule, however, is that Kara should never, under any circumstances, put the bunnies together.
As soon as Zee leaves, Kara begins to go ga-ga over the cute little bunny-wunnies. This scene, where Kara allows herself to cuddle and coo over the cute furry creatures is my favorite of the episode. We get to see a different side of Kara, she is unguarded and just being herself. She even takes selfies posing with the cute little bunnies. Almost anyone in those circumstances would do the same thing, and it makes Kara's character deeper and more relateable.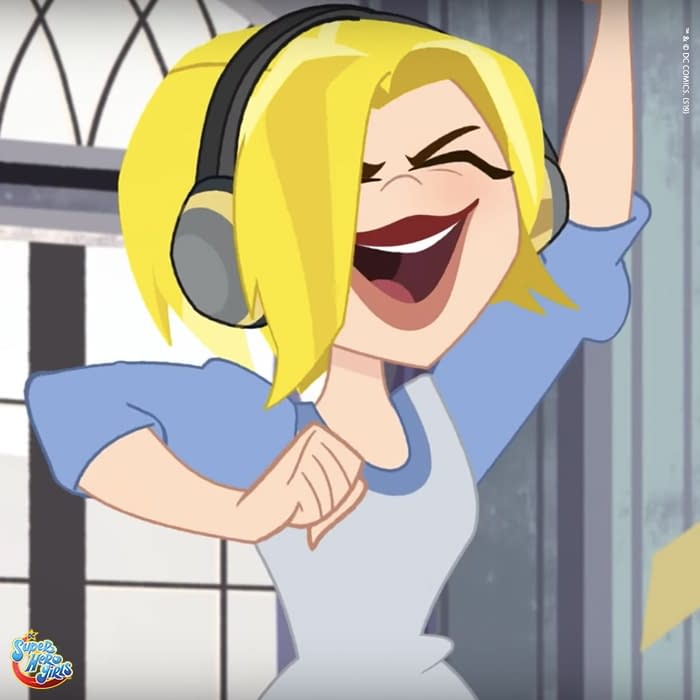 One thing that doesn't change is Kara's disregard for the rules, as she puts the rabbits together almost immediately. And they are "in love" and do what bunnies in love are want to do – produce babies. While the making of the babies isn't shown, there are references to "they are still together and they still love each other" throughout the episode, and an epic number of magic bunny babies. The gag worked, as it was a like an episode-long dirty joke for the grown-ups, but went right over the heads of the kids. Zee and Kara end up working together to put a kibosh on the baby making and disappear the results.
The episode was a complete story, but definitely felt like you were watching a short rather than a true episode of an animated series. I was a bit disappointed with the 15 minute format. I would have liked a more complex plot with more of the other Super Hero Girls involved. My kids felt the same way. At the end, my 6-year-old said "Really? That's it? Why is it only one show?" and wished it was four shows like last time – the premier #SweetJustice actually counted as the first four episodes. When I asked about my almost 5-year-old's favorite part, the reply was "I had no favorite part because there was no Batgirl." Well then…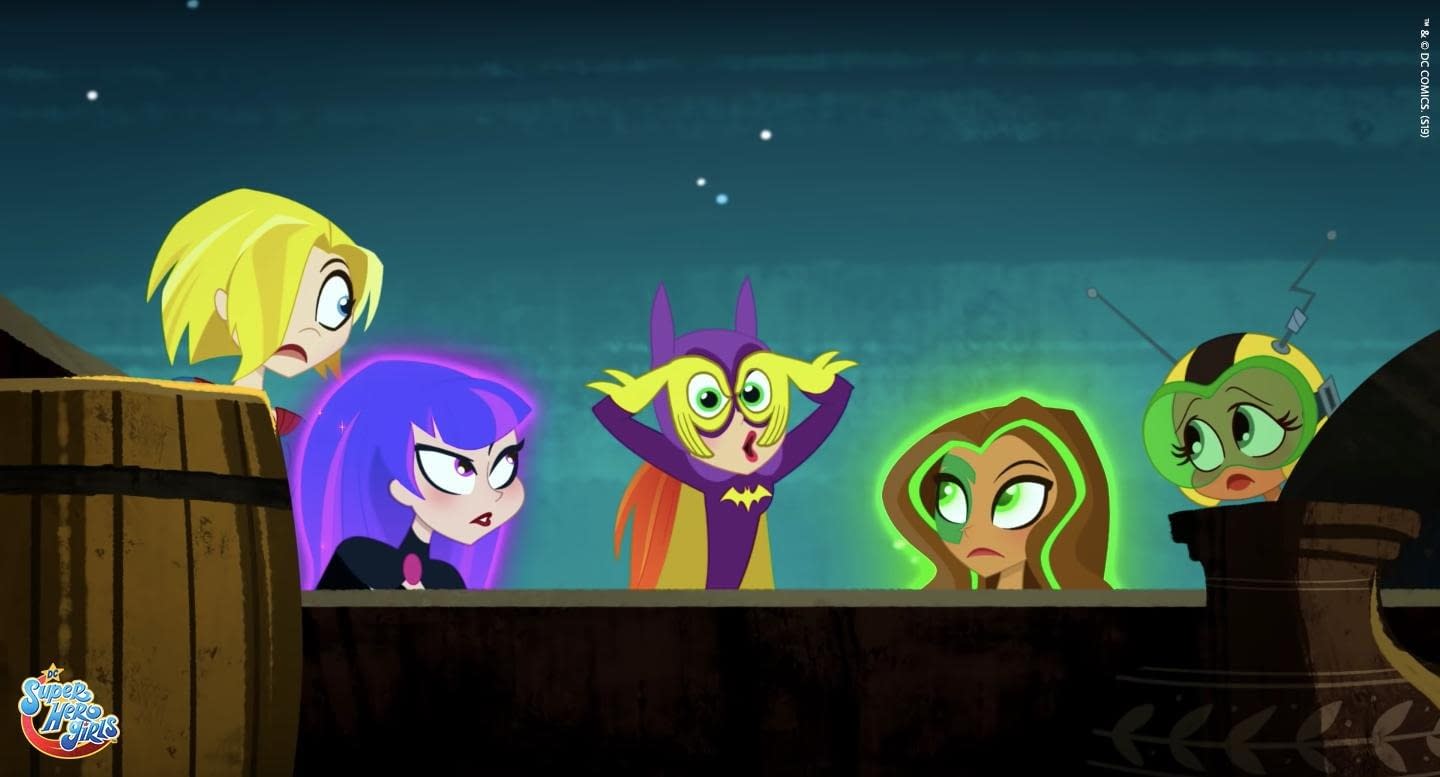 After falling in love with the show in "#SweetJustice," I was not quite as enamored with this episode. However, the show is still fun, entertaining, kid appropriate, and engaging enough for adults to enjoy. Now, viewers know what to expect each week from the regular 15-minute episode and will set their expectations accordingly. In the meantime, my kids and I will be waiting impatiently for next week's episode and watching the DC Super Hero Girls: Super Shorts on the show's YouTube channel.
DC Super Hero Girls airs Sundays at 4 p.m. on Cartoon Network.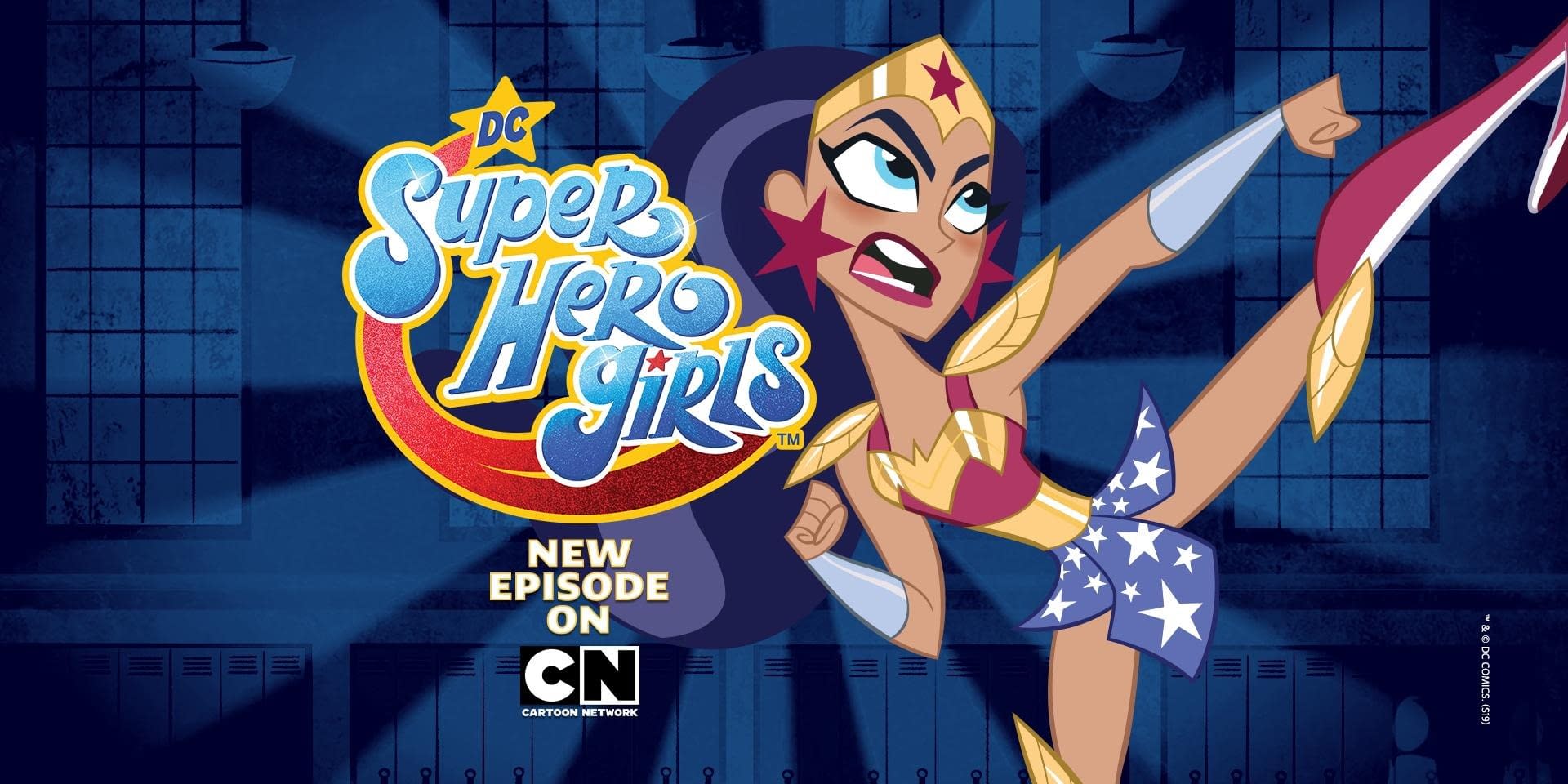 Enjoyed this article? Share it!