'DC Super Hero Girls' on Cartoon Network – Missing In Action? [OPINION]
Cartoon Network launched an all new DC Super Hero Girls series on March 8 (International Women's Day) to much fanfare and positive reviews. The network then followed up the 60 minute premier with four 15 minute episodes running in March and April – but ever since April 7, Cartoon Network has been mining the five existing episodes for reruns. While the show's social media sites have continued to promote the show, there has been little information released about where DC Super Hero Girls went and when it will be back.
What happened to Babs (Tara Strong) and the other Super Hero Girls?
Should we be worried?
Who does reruns when you only have 120 minutes of content?
The rebooted DC Super Hero Girls series starting with a lot of promise. The premier "#SweetJustice" was funny, smart, witty, and endearing. The following four, 15-minutes episodes each featured one or two of the show's titular Girls. In "#AdventuresInBunnysitting," Kara (Nicole Sullivan) runs into a multitude of hippity-hoppity problems when she bunnysits Zatanna's (Kari Wahlgren) magical rabbits and they do what bunnies are wont to do.
Next, Jessica (Myrna Velasco) finds herself in a "#HateTriangle" when Hal Jordan's (Jason Spisak) ex-girlfriend Star Sapphire (Kari Wahlgren) does not take the break-up well. Barbara Gordon learns the difficulties of holding down a job at the "#BurritoBucket" while also saving Metropolis from crime and villainy. Finally, Diana (Grey Griffin) faces the consequences of another girl's jealousy when she is forced to "#MeetTheCheetah."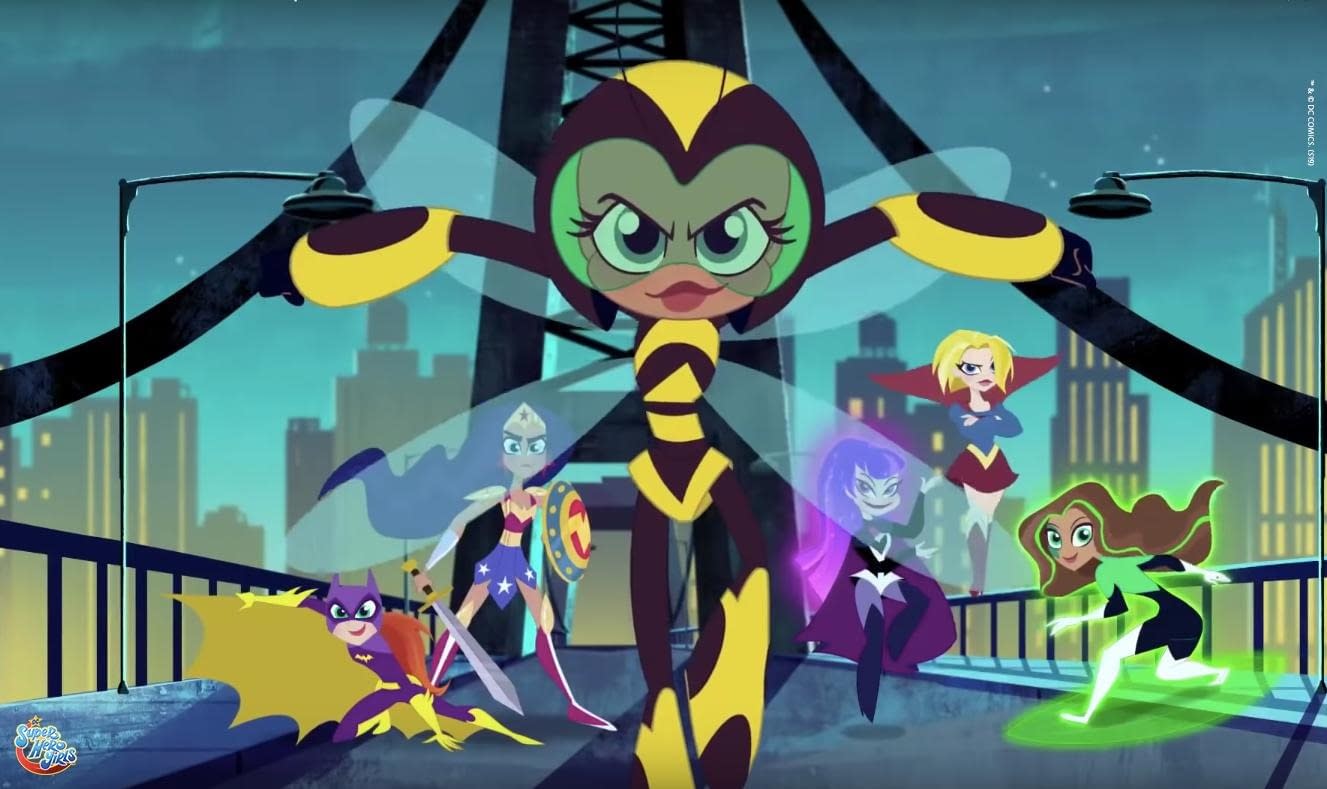 Through all five episodes, the show has managed to keep its charm, wit, and sense of whimsy. DC Super Hero Girls is one of those rare shows that you can sit down and watch with your your children – and everyone really enjoys the show. There are a few jokes that go over the heads of my kindergarten aged kids, but they never notice. While I was initially put off by the 15 minute show format, the shorter episodes have felt surprisingly satisfying. I just want more of them! The DC Super Hero Girls: Super Shorts on the show's YouTube channel just aren't the same. My kids have now watched the five existing shows almost as many times as they have watched Moana, and we are all ready for some new content.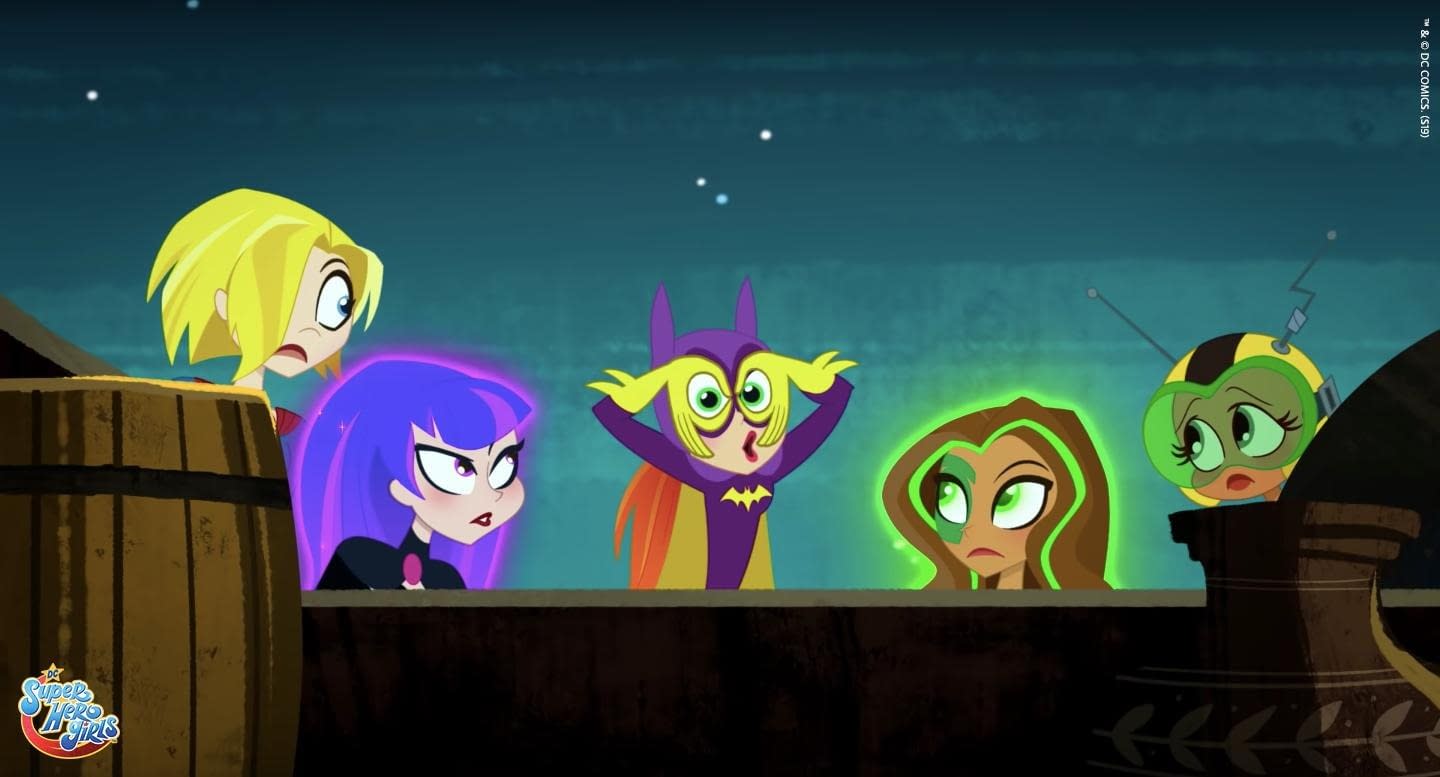 It seems as if our wait for new DC Super Hero Girls content may soon be over. Both Comics Beat and Animation Magazine have published reports over the past week announcing that the show will return with at least three new episodes starting on Sunday, May 12 with "#Beeline," and continuing on May 19 with "#SuperWho" and May 26 with "#ShockItToMe." Both outlets report the show descriptions as follows:
Sunday, May 12

4 p.m. (ET/PT) DC Super Hero Girls "#Beeline" When she stumbles across a villainous plot to blow up a bridge, Bumblebee shies from the challenge of taking on the baddies and reaches out to her friends.

Sunday, May 19

4 p.m. (ET/PT) DC Super Hero Girls "#SuperWho?" Overwhelmed by the amount of Superman coverage in Metropolis, Supergirl decides to get out there and really show the city what she can do.

Sunday, May 26

4 p.m. (ET/PT) DC Super Hero Girls "#ShockItToMe" Leslie Willis, the meanest girl in school, becomes a social media sensation by posting mean-spirited videos on her MetropoVids channel, causing Wonder Woman to question the moral integrity of the people who live in the World of Man.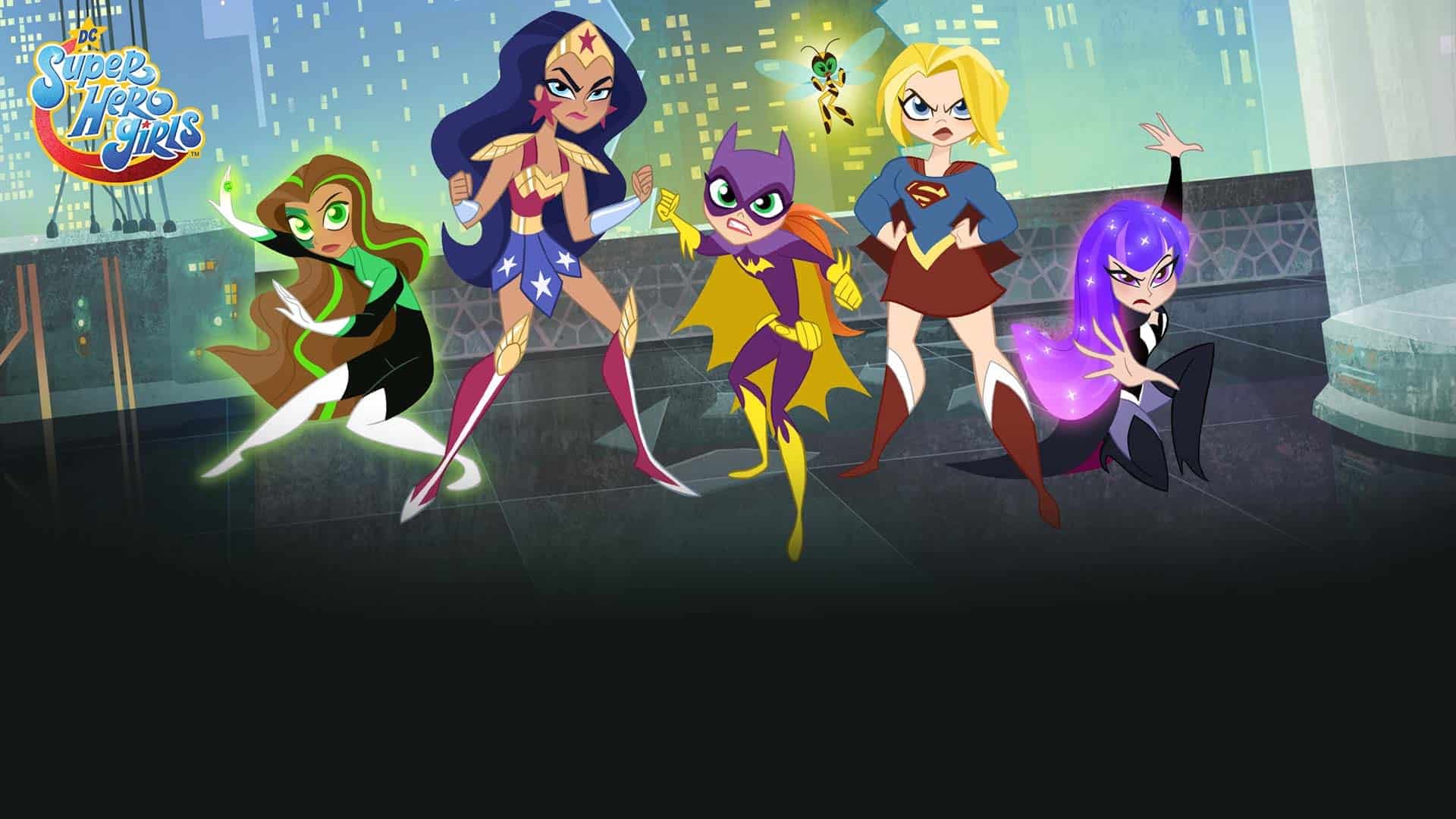 For my sake, the sake of my children, and the sake of the Bleeding Cool readers, I will continue to follow the DC Super Hero Girls. But with the attention span of both children and adults in the 24-hour news cycle culture, taking a five week break from new episodes after only a month of being on the air is a big risk. I'm just not sure what kind of momentum the show is going to be able to keep up. After all, I had to really search to find any information at all on upcoming episodes. It shouldn't have to be this hard to watch a show that I like!
DC Super Hero Girls airs Sundays at 4PM on Cartoon Network, with new episodes returning Sunday, May 12.