'Deadly Class' "Noise, Noise, Noise" Has Fun Messing with Marcus (SPOILER REVIEW)
The biggest question we had coming out of the pilot episode of SYFY's Deadly Class, "Reagan Youth," was whether they could keep up the frenetic, excellent promise of the premiere. To quote Professor of Poisons Jürgen Denke (Henry Rollins), "Boy howdy, did they!"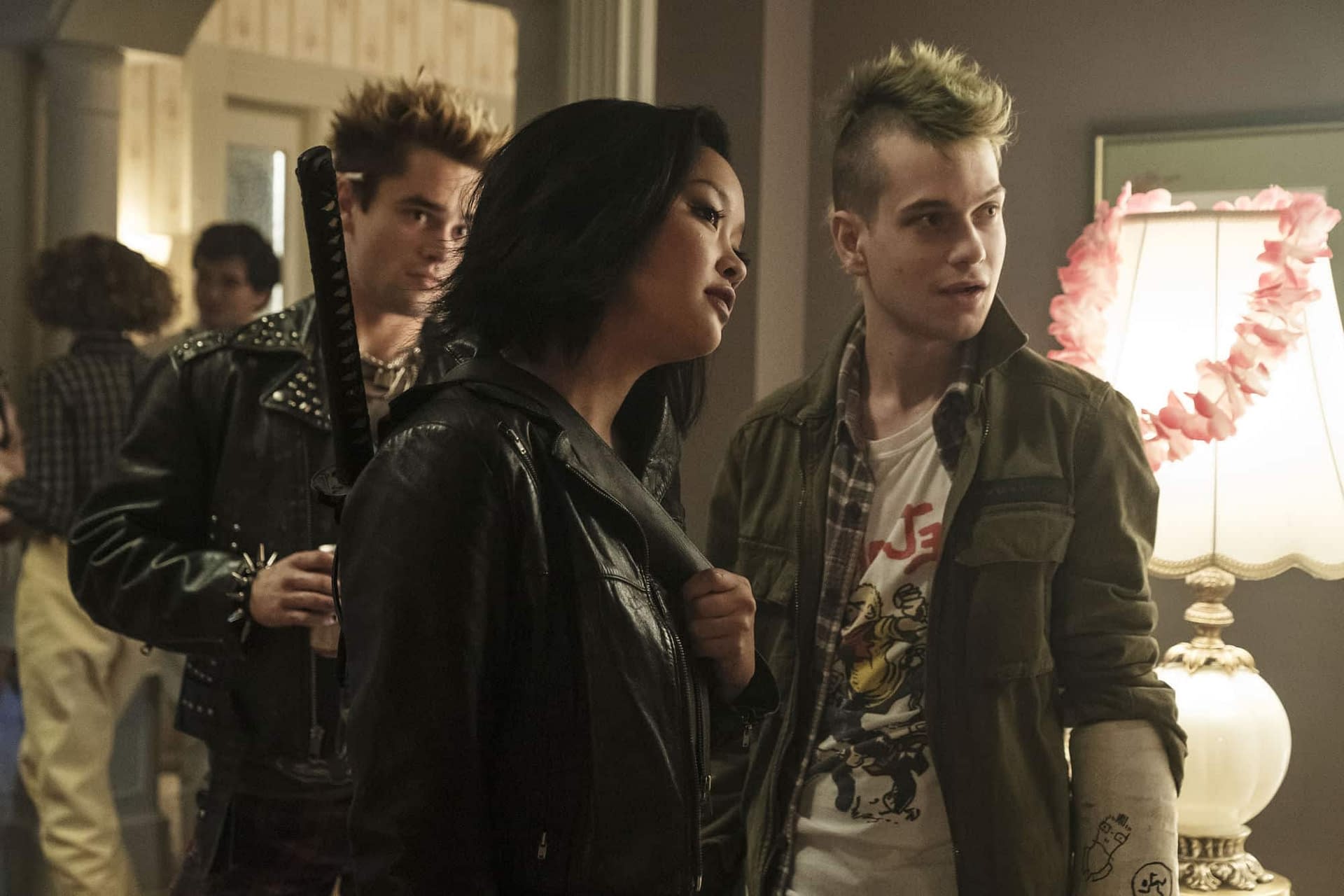 Deadly Class is as much a love letter to the '80s as it is a defiant middle finger, obviously told through the lens of someone who was old enough at the time to realize there was a dark, grimy layer to all of the neon glitz and synth pop posturing. If the characters from The Breakfast Club spent some time trying to kill each other, you'd have Deadly Class: The John Hughes Edition.
Marcus (Benjamin Wadsworth) is having a rough time after killing Rory in episode one. Sure, Rory was a violent sociopath, but taking a life takes a toll on a person – the fact that Willie (Luke Tennie) is taking credit for -and boasting about – the kill isn't making coping any easier for him.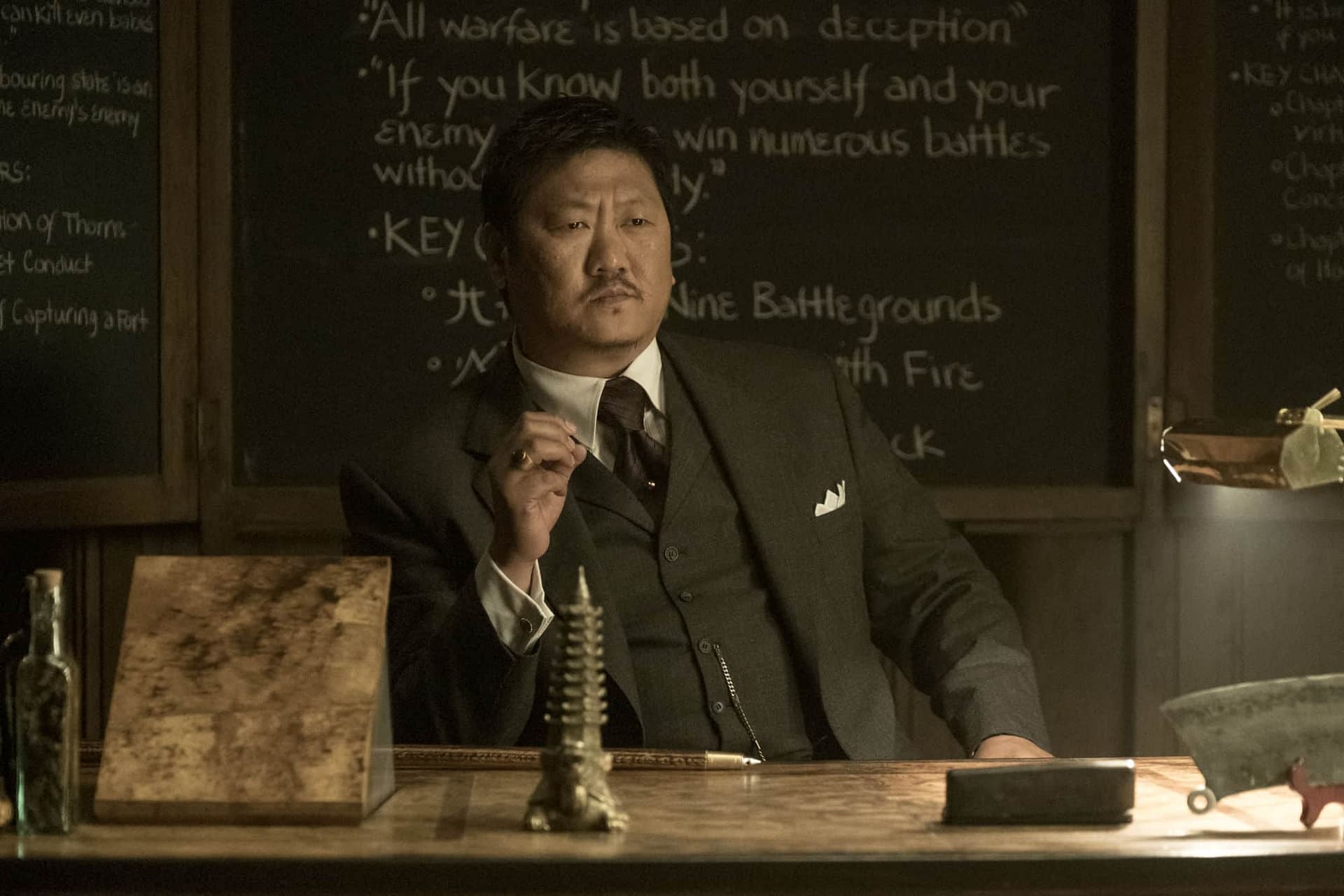 Headmaster Lin (Benedict Wong) decides to punish everyone but Willie for failing their first assignment with detention, which consists of being poisoned and having to fight their way towards an antidote. Chico (Michel Duval), still harboring a grudge against Marcus, almost gets everyone killed. It's a harrowing scene, with a bunch of charismatic teens coughing up blood and desperately racing the clock to survive.
Shabnam (Isaiah Lehtinen) invites Marcus to his house for a party, and Marcus invites Lex (Jack Gillette), Billy (Liam James), and Petra (Taylor Hickson). The party is a perfect riff on the '80's teen movie party formula, replete with raging hormones, obnoxious bullies, exchange student streaking, and a frantic, nerdy host trying to keep the damage to his parent's home to a minimum- there's even a middle aged stoner (Brian Posehn) thrown in for good measure. But Adam Kane's script turns all of that on it's head: this is a story about a school for assassins, after all – so there's a tension to all of that pent-up angst that could get ugly.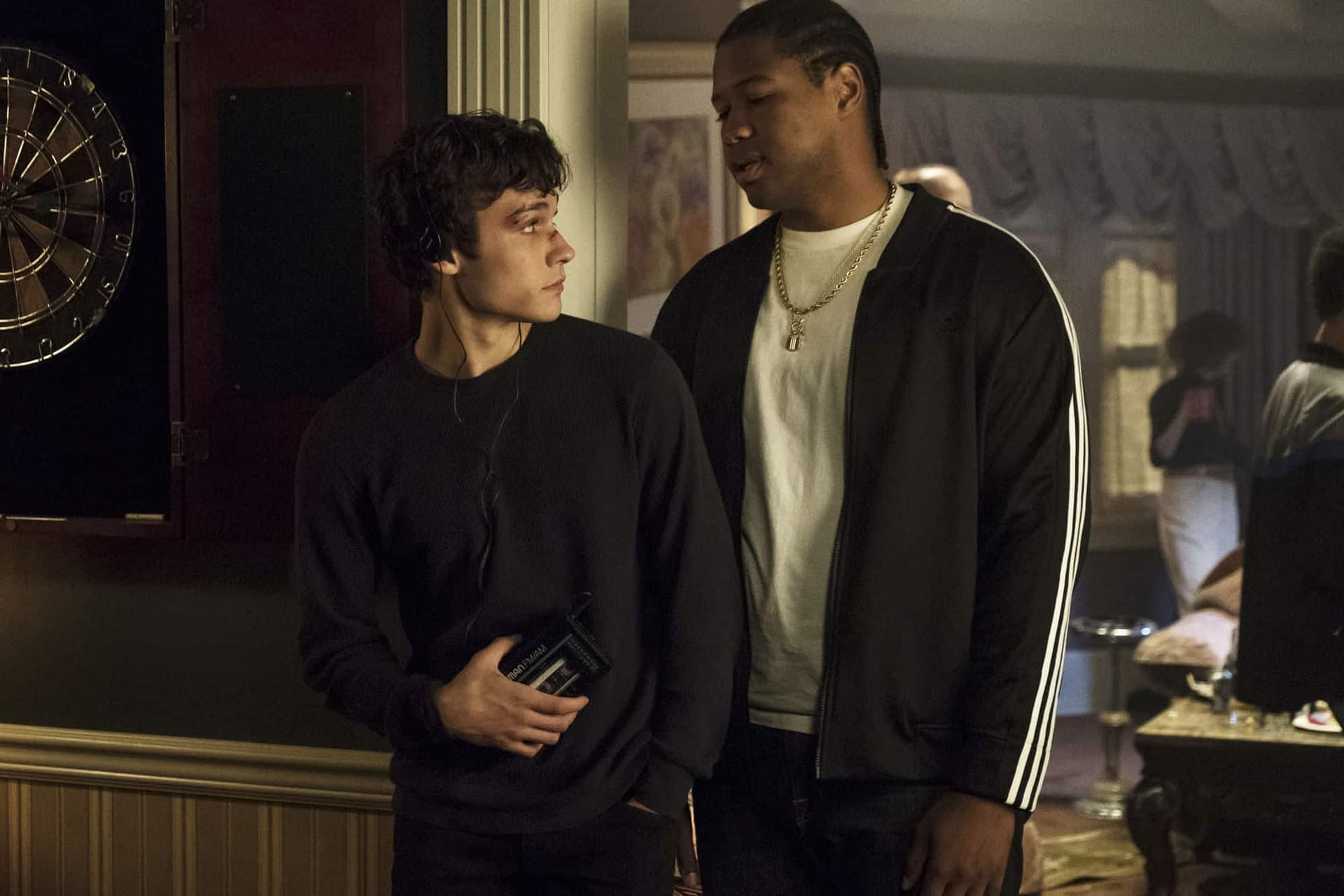 We get another origin story, this time covering how Willie came to the school. The story is told with an animation style mirroring Marcus' origin story from the first episode. Willie has his secrets, too, and the resolution to Marcus' conflict with him is heartbreaking.
"Noise, Noise, Noise" continues Deadly Class' perfect record with music, with classic tracks from The Violent Femmes, Run DMC, Ice-T, Duran Duran, and The Descendants. If you're a fan of that generation of music, you're going to be in for a real treat. "People like Reagan don't see the Guillotine anymore."

– Prof. Jürgen Denke (Henry Rollins)
That's pretty much the summary of the punk-rock movement's disaffection with politics in the '80s, with politicians moving away from governance for the people and cozying up to corporate interests. Having such a poignant statement come out of Rollins adds even more gravity to the statement, and you have to wonder if the line came from the script or if Rollins was just riffing sagely ararchistic wisdom.
Willie's revelation that his rep is bogus was amazing. The animation was simple, yet startlingly effective. Willie could be such an easy character to see slide into caricature, but the whip-smart script and Tennie's performance add layers of nuance and depth to the character. He's either a tragedy or he's a bald-faced lie – it's hard to tell.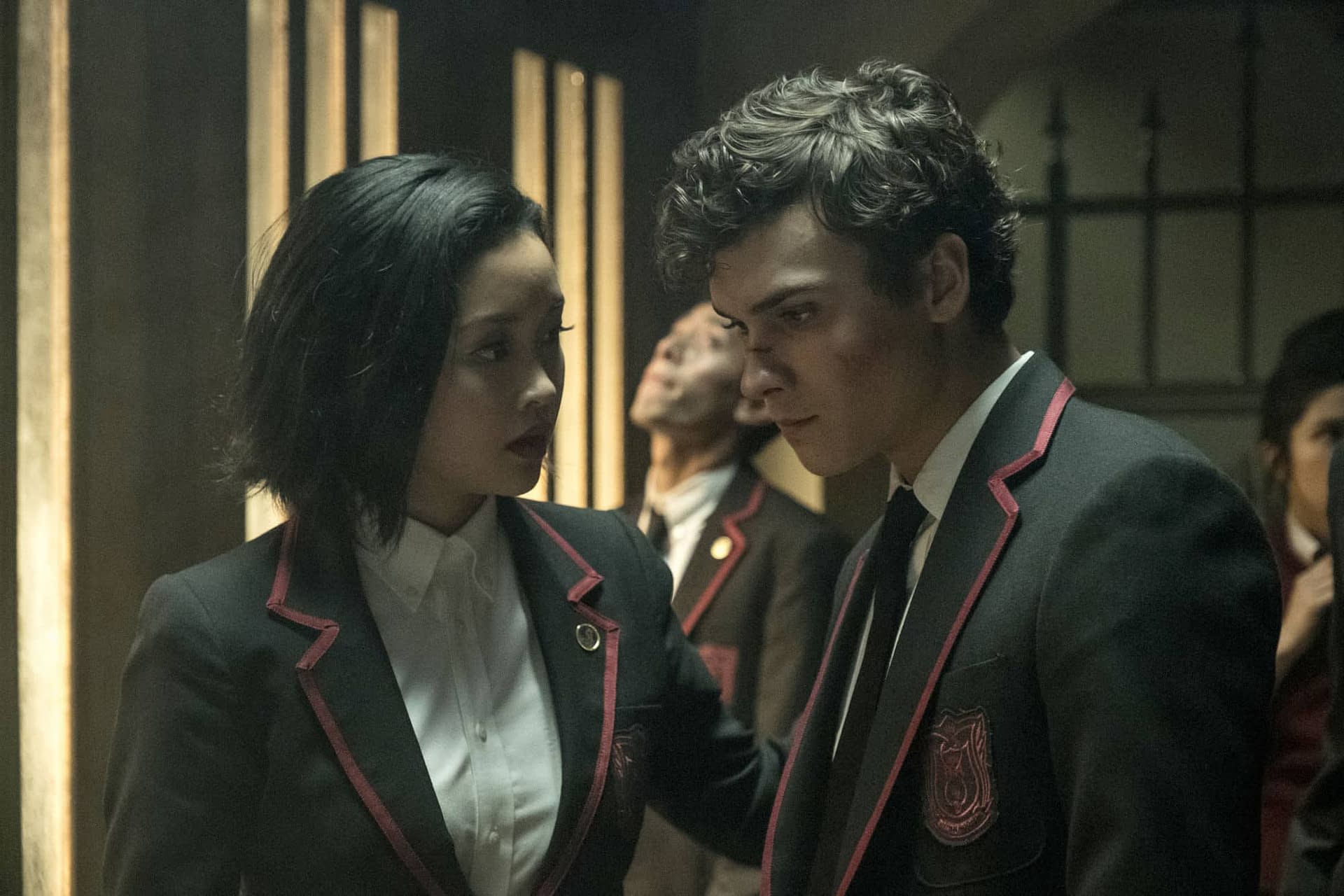 Master Lin is definitely playing the students off one another, and his motivations are so hard to read. Is he the benevolent nurturer that we see at Rory's funeral, coaxing Marcus into coming to terms with his actions? Or is he the cold, calculating schemer we see unraveling Marcus' psyche through Yakuza Princess Saya (Lana Condor) – who seems to have a thing for the kid?
Chico and Maria (María Gabriela de Faría) go on a date, even though Maria just wants to go to the party with her friends. Chico is all charm and shy boastfulness, before gunning down a friend and revealing that he knows all about Maria's plans to have Marcus kill him – their rivalry is not going to end well.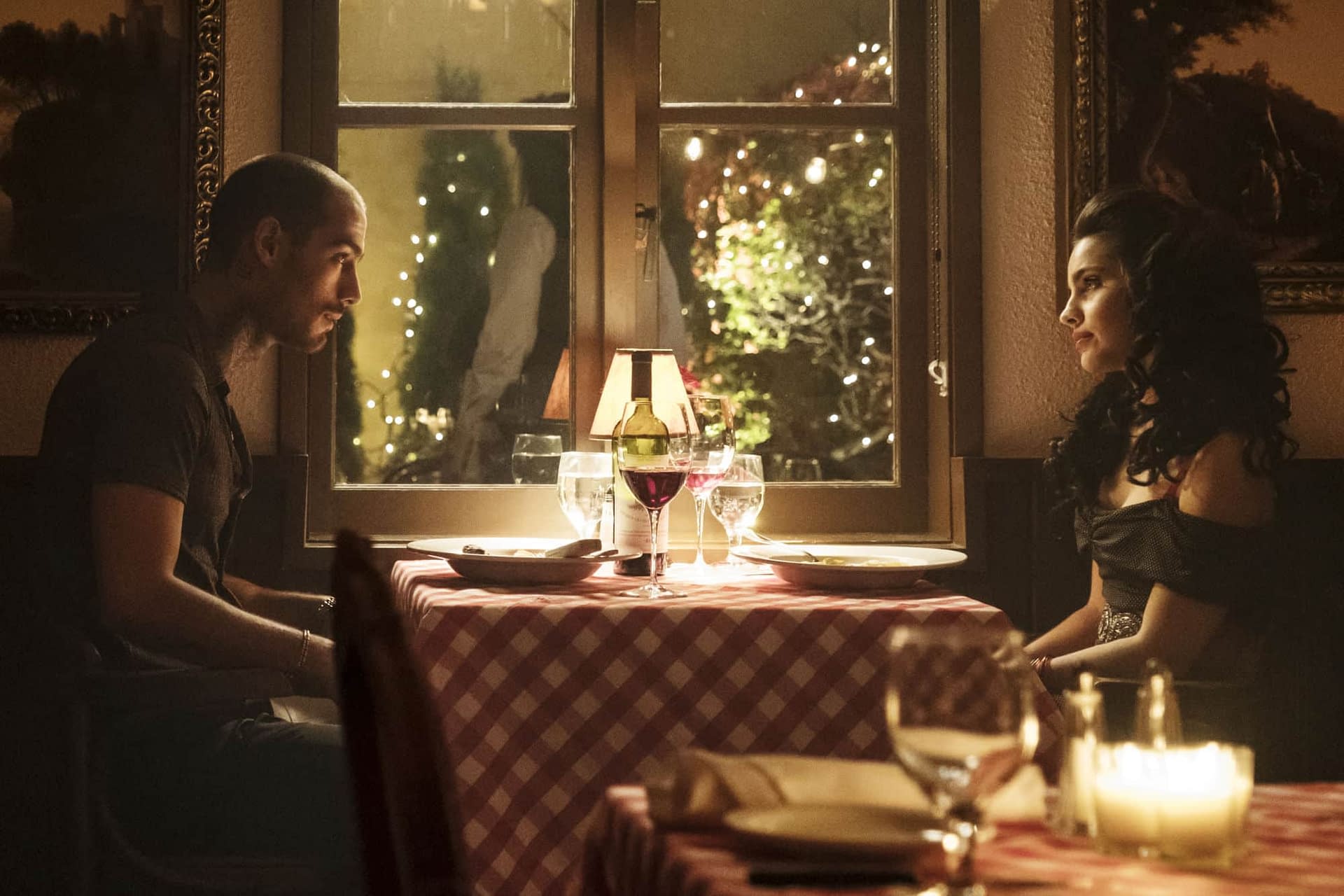 Only two episodes in, and Deadly Class has already cemented itself as serious can't-miss television. Now here's a sneak peek at the next episode, "Snake Pit":
Deadly Class s01e03 'Snake Pit': Marcus navigates a prank war between the Rats and Legacies, as everyone prepares for the big dance.
From Sony Pictures Television and Universal Cable Productions, Deadly Class was adapted for television by original comic book series writer Rick Remender and Miles Orion Feldsott, who will serve as executive producers alongside Joe Russo and Anthony Russo (Avengers: Infinity War, Captain America: Civil War), Mike Larocca (Spy) and Mick Betancourt (USA Network's The Purge, Shots Fired). Remender, Feldsott, and Betancourt will also share showrunner duties on the series.
---
---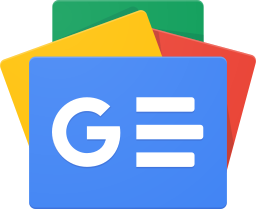 Stay up-to-date and support the site by following Bleeding Cool on Google News today!