Posted in: Preview, Showtime, TV, YouTube | Tagged: florida, preview, ron desantis, showtime, Vice
---
DeSantis/Showtime: VICE S04E04 Reportedly Included Press Conf Footage
As questions continue regarding Showtime's Vice & Florida Gov. Ron DeSantis, sources are offering alleged new details on the unaired episode.
---
If you caught our coverage on Monday night, then you know that there's been a bit of mystery surrounding Florida Governor & 2024 GOP POTUS nominee Ron DeSantis and Showtime's fourth season of the newsmagazine Vice. Last week, Vice was set to air "The Gitmo Candidate & Chipping Away," which (according to the official overview that was originally released) was set to investigate "claims that Florida Governor Ron DeSantis witnessed torture during his past service at Guantanamo Bay." Except it didn't air. Instead, a repeat ran in its place. And then, it was replace with a "new" fourth episode, "Detransitioners & Draining the DRC," that aired on June 4th. "We don't comment on scheduling decisions," said Showtime in a released statement. Vice also released a statement, adding, "As with all current affairs programming, there can be scheduling changes, and we are very much still in discussion about the scheduling of this episode. We are proud of our reporting and of our continuing partnership with Showtime." Sources have reported to The Wrap that the special contained "headline-grabbing footage of the Florida governor's response to whether he witnessed the torture of Guantanamo Bay prisoners" (while also claiming that the episode did not receive any notes regarding changes and that pulling the episode was a "scheduling" issue).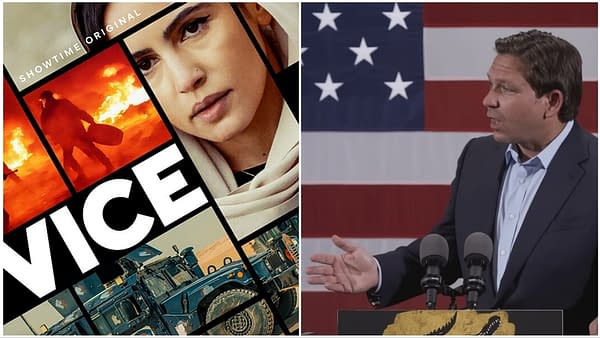 Based on reporting from The Wrap, Vice's Seb Walker asked DeSantis to respond to claims that he was one among a group of officers who witnessed inmates being tortured (a claim made by former detainee Mansoor Adayfi) during a press conference from April at the Museum of Tolerance in Jerusalem. Reportedly, the pulled episode of Vice includes the full exchange between DeSantis and Walker, which was allegedly very loud and heated. Here's a look at the original official overview of the episode:
Vice Season 4 Episode 4 "The Gitmo Candidate & Chipping Away": Seb Walker investigates claims that Florida Governor Ron DeSantis witnessed torture during his past service at Guantanamo Bay; Isobel Young covers the high-stakes technological race between the U.S. and China over the production of semiconductors.
The VICE reporting team includes an impressive group of award-winning journalists, including Hind Hassan, Kirshna Andavolu, Isobel Yeung, Alzo Slade, Paola Ramos, Matthew Cassel, Seb Walker, Alyza Enriquez, Ben C. Solomon, Natashya Gutierrez, David Noriega, and Vegas Tenold. Produced by Vice News, Beverly Chase is the executive producer and showrunner for Vice. Craig Thomson is co-executive producer, and Subrata De is the senior executive producer for the series and EVP of Vice News. Jesse Angelo is President of Global News and Entertainment, Vice Media Group.
---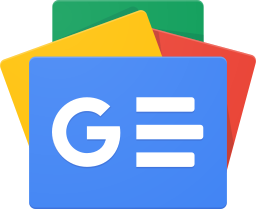 Stay up-to-date and support the site by following Bleeding Cool on Google News today!