Doctor Who 'Resolution': What BBC's Image "Breadcrumbs" Tell Us About the Who Year's Day Special
If you have been watching the Bleeding Cool news feed, or the Doctor Who twitter feed, or the show's YouTube channel, or any other geek website or blog over the past two weeks, you have seen a seemingly endless string of videos, images, interviews, and teaser trailers for the Doctor Who New Year's Day Special 'Resolution.' In fact, BBC Studios has released some new video or image almost daily since the Series 11 finale aired on Decmber 9. Despite all of this material, little real information about the special has been released.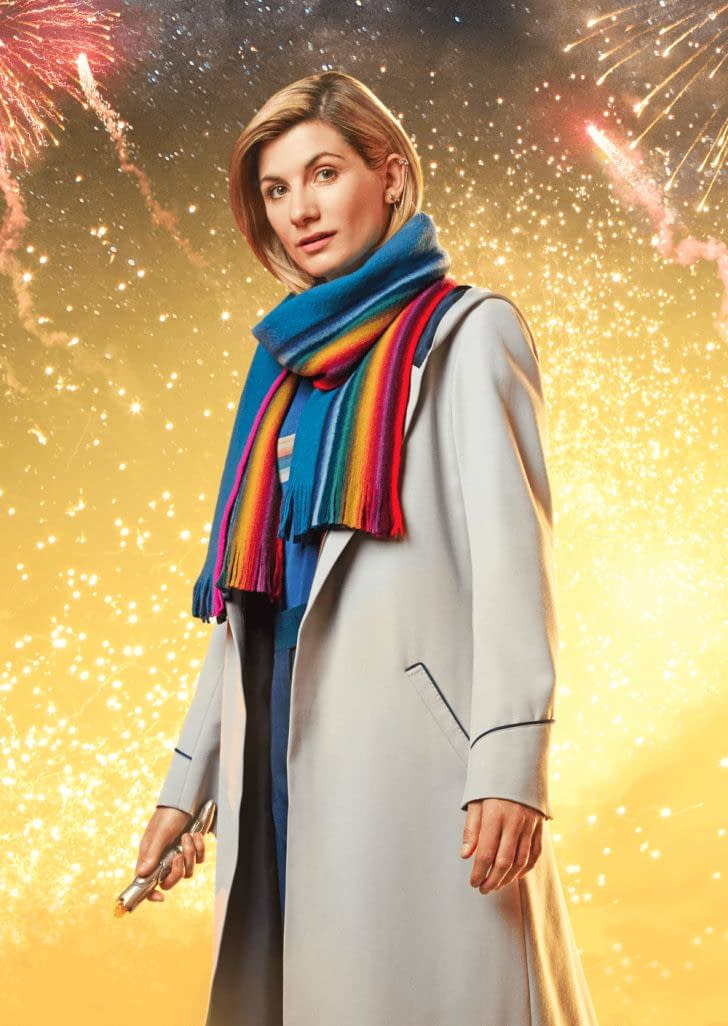 Over the weekend, the BBC released a video preview and the fifteen images below. While it is new footage from the show, it appears they represent only about five or six different scenes. We see a scene taking place on a beach with tropical plants, a scene in some sort of workshop or factory, a scene in the snow, a scene in the TARDIS, a scene with modern-day soldiers, and finally a scene with Ryan (Tosin Cole) in what looks like a restaurant.
The most interesting part of the images below is who is not pictured: Graham (Bradley Walsh), despite that all of the other regular cast members appear at least once. It could be a coincidence, it could be an purposeful redirect from our friends at the BBC, or it could mean that Graham is going to start out 2019 in a very bad way.
As we maneuver our way through the remaining days of 2018, lets see what information we can glean from the photos – arranged by group in order to discuss what can be seen and what might be inferred.
The Beach Scene
These three images all appear to be from the same scene, or at least in the same location. In the first two we see guest star Daniel Adegboyega (Aaron) walking onto a beach from the direction of the ocean with some sort of wreckage behind him. In the second, he is standing under tropical-looking trees, possibly in a defensive posture. In fact, after viewing the first image, my kid asked "Why is he so mad?" In the third image, we see a woman working – possibly cutting or weaving with the beach grasses surrounding her. Her clothing (jean skirt, belt, tee) look modern – meaning rather than a different time, this scene may just be from a very remote location.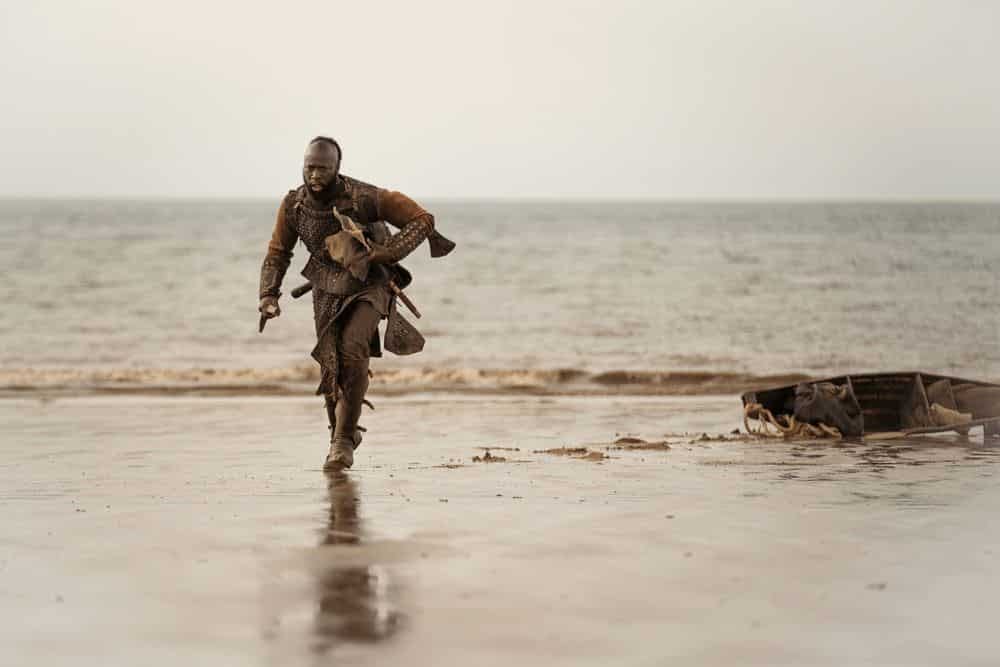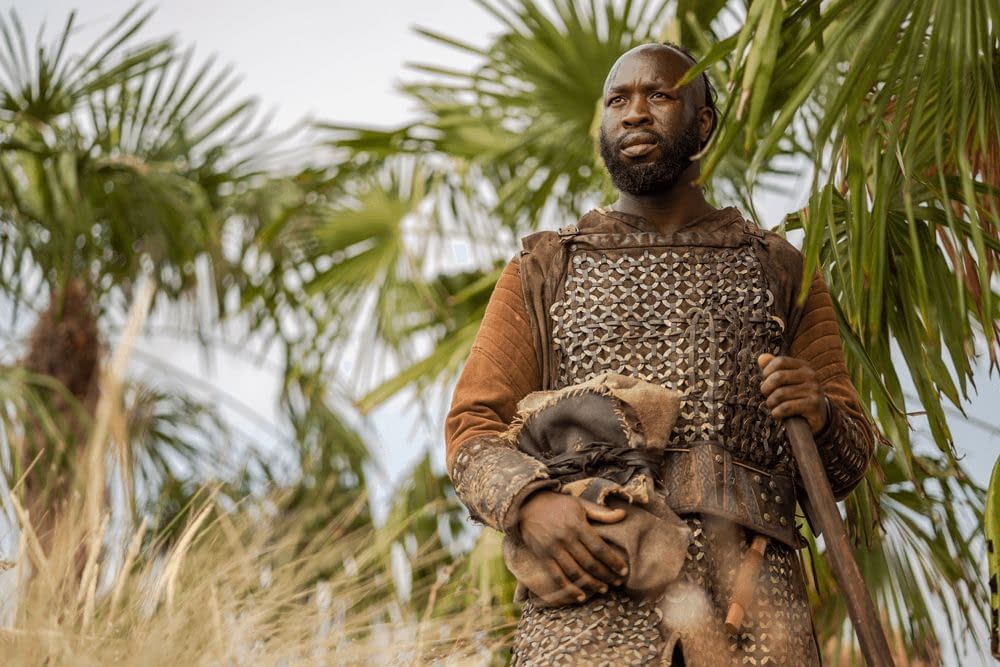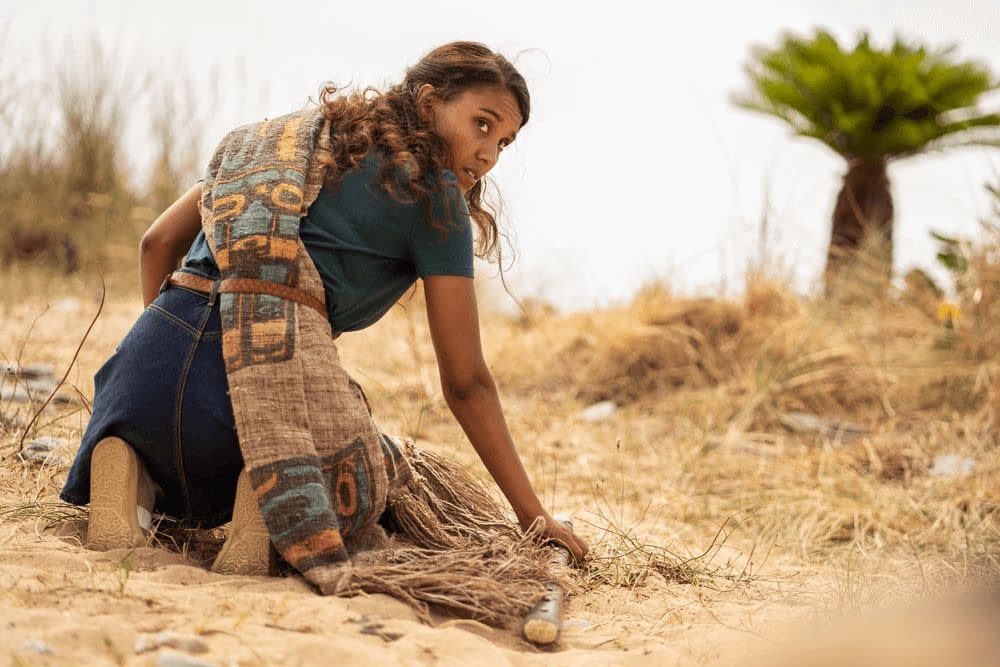 Underground/Workshop/Factory Location
It is clear that guest stars Charlotte Ritchie (Lin) and Nikesh Patel (Mitch) spend a lot of time in this location, as they appear in multiple scenes with this underground/industrial backdrop. Ritchie's character appears a bit ill or exhausted in a couple of the pics, with the Doctor (Jodie Whittaker), Yaz (Mandip Gill), and Ryan (Tosin Cole) gathered around. Lin's jacket says "POLICE" and she is working on what very well could be Dalek parts.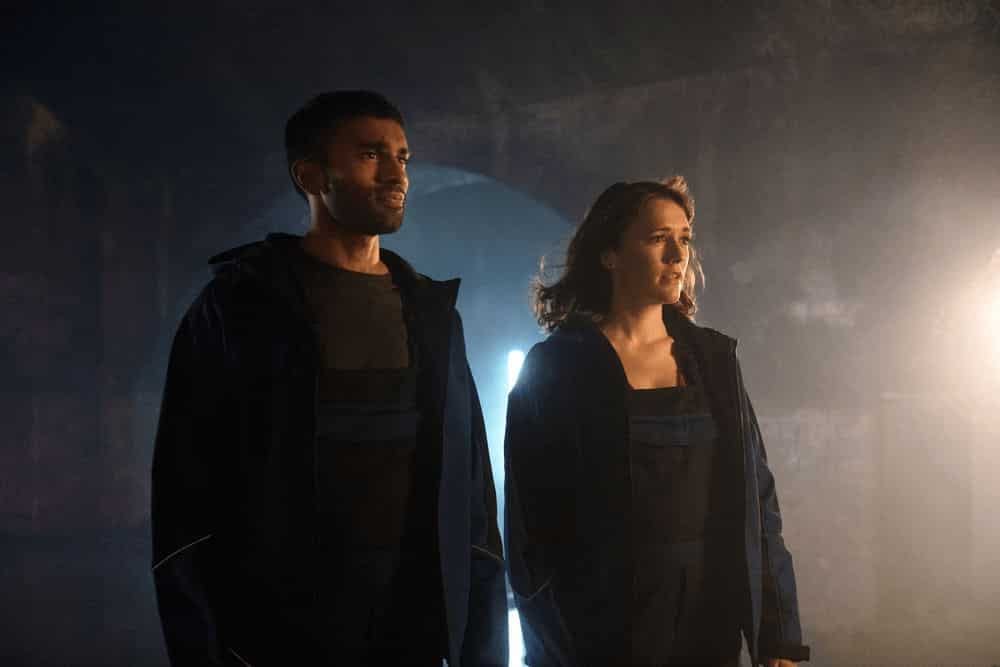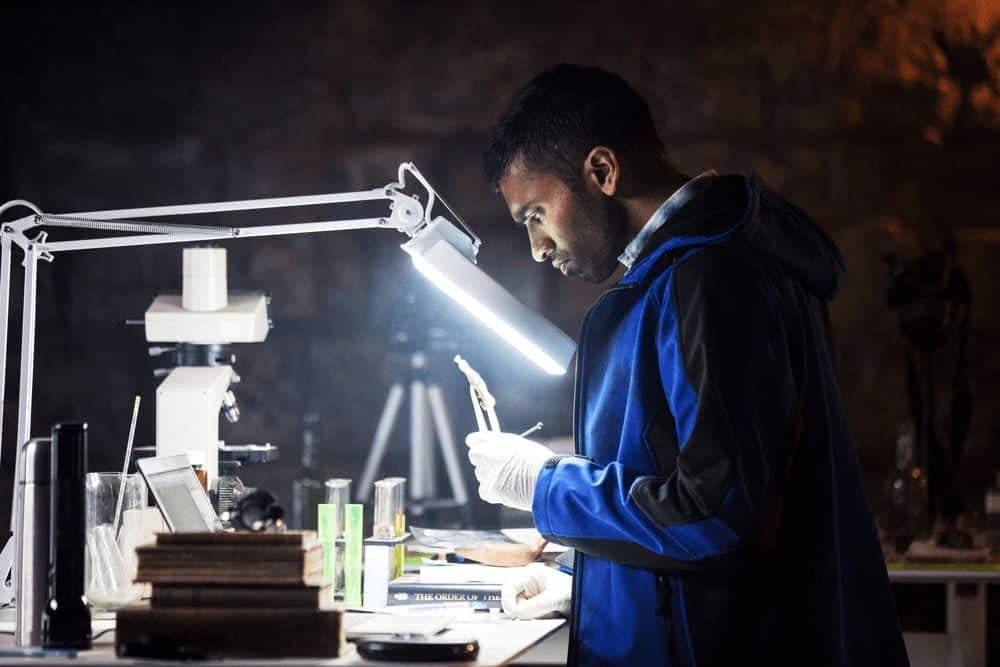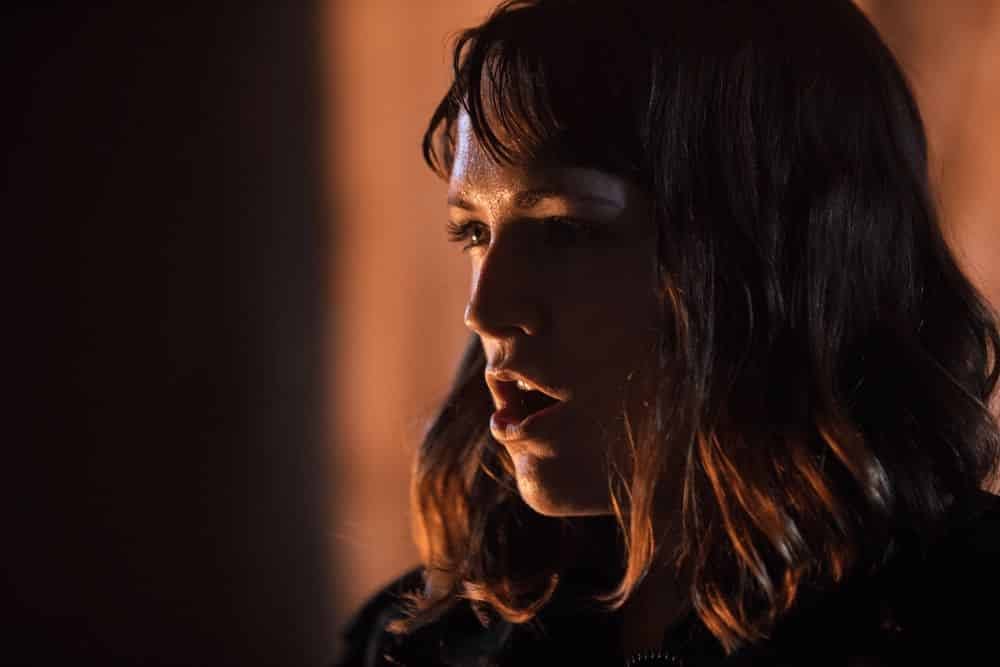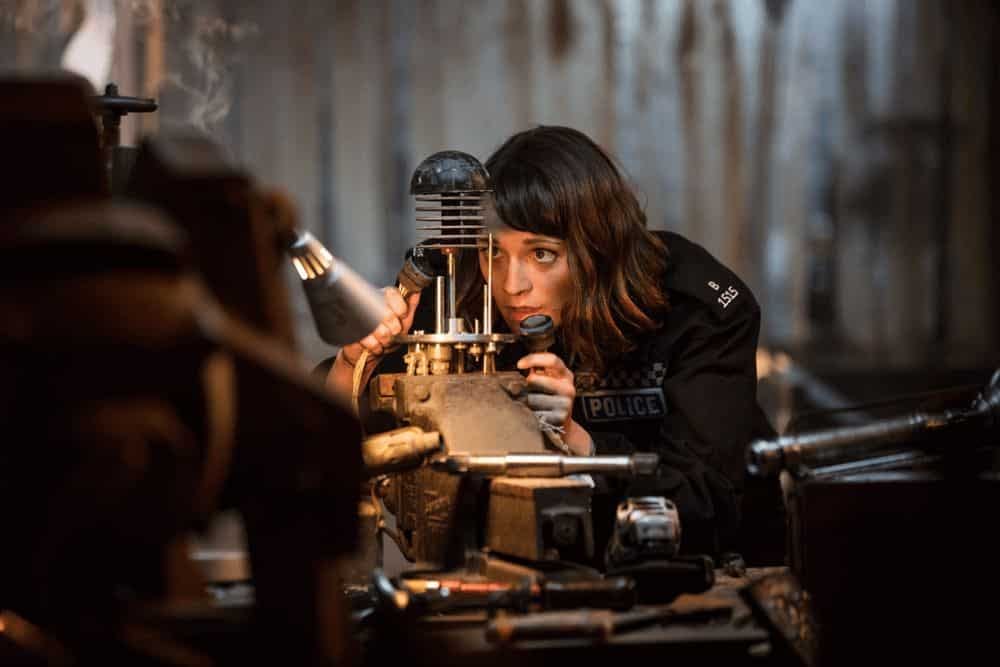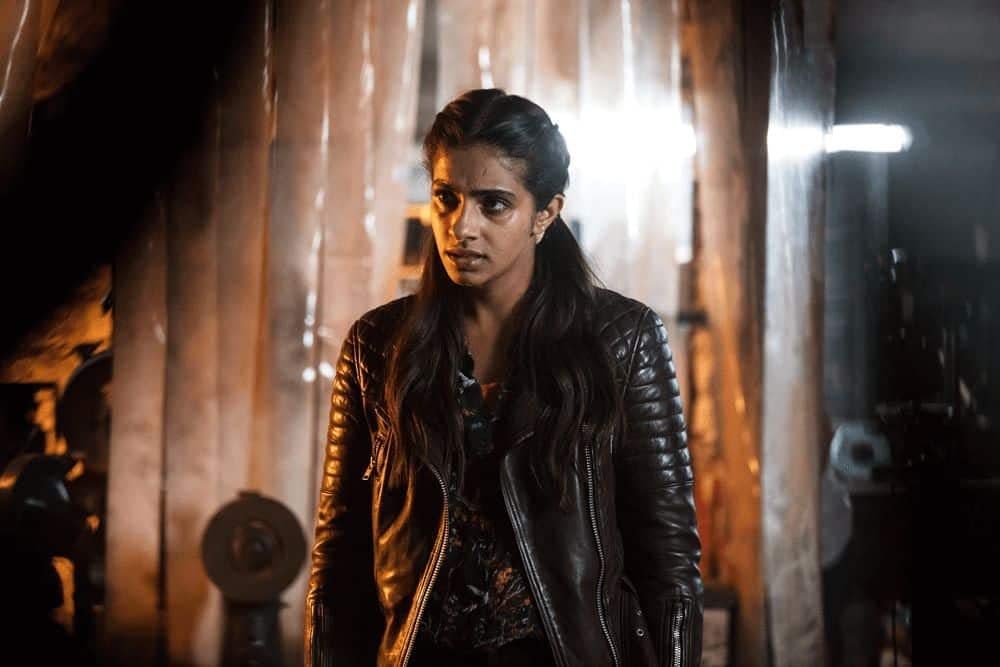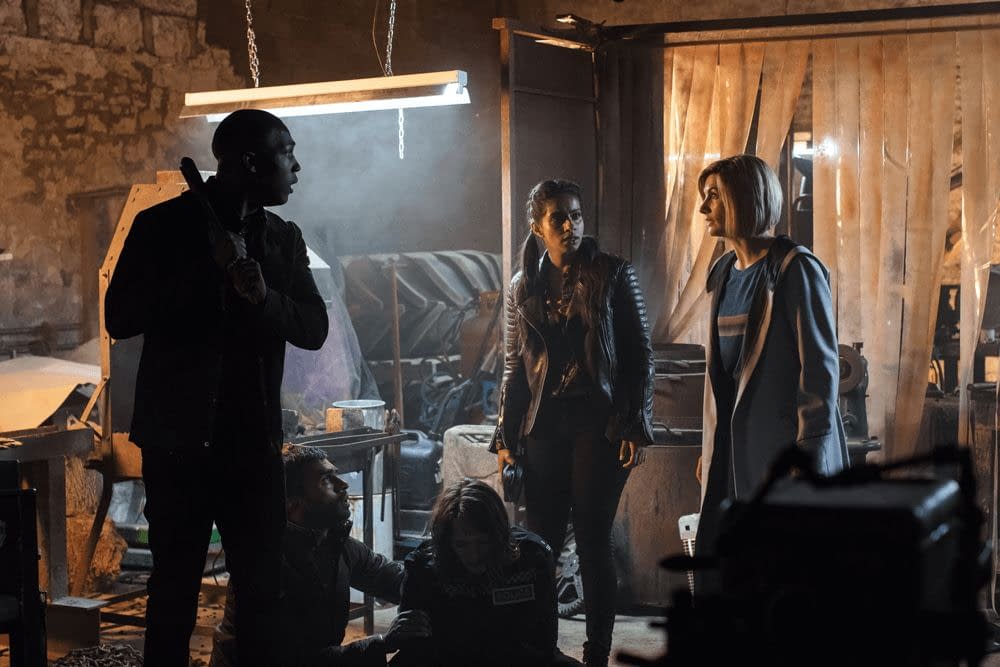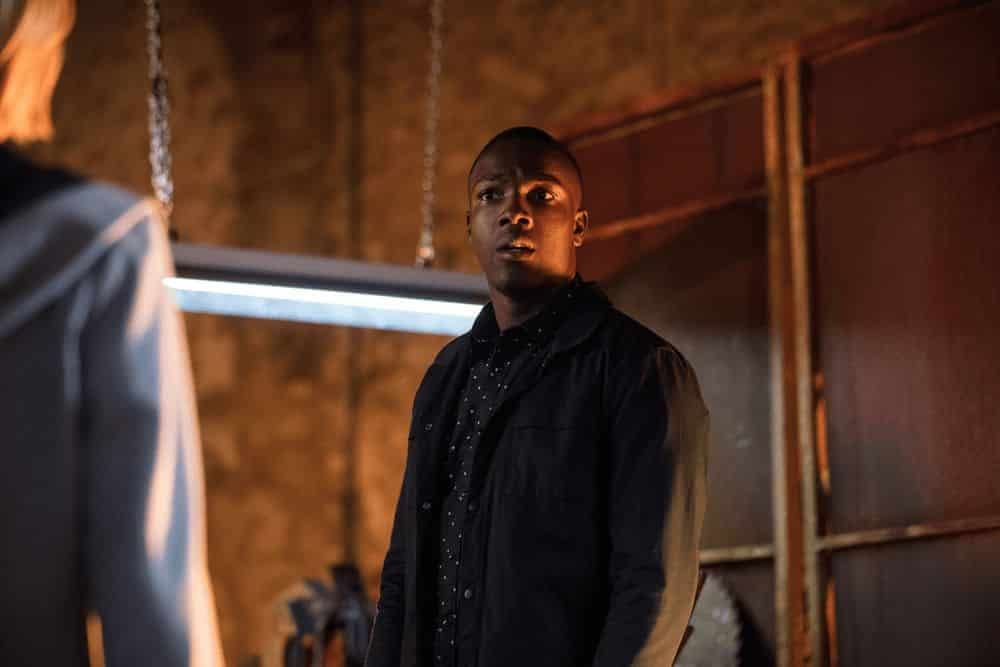 Winter/Snow Scene
We see someone – possibly a woman – dressed in furs and surrounded by snow and pine trees. Other than the rather annoyed expression, there is not much to go on.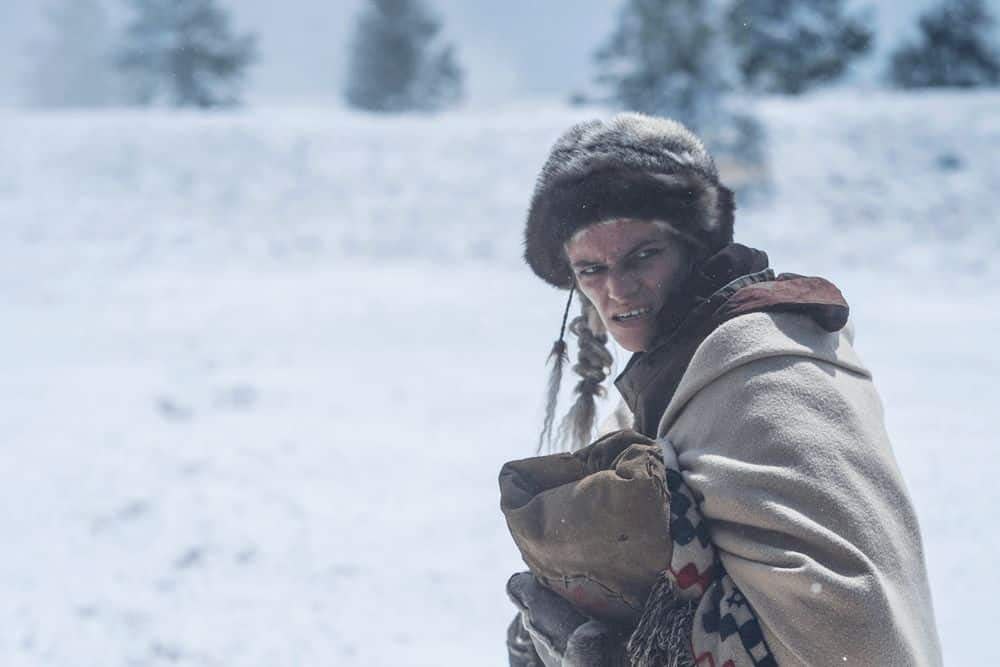 Modern Military Look
In both trailers for 'Resolution,' we saw modern day-ish soldiers in some sort of confrontation or battle. Here we have another view (notice the vehicle has blast marks):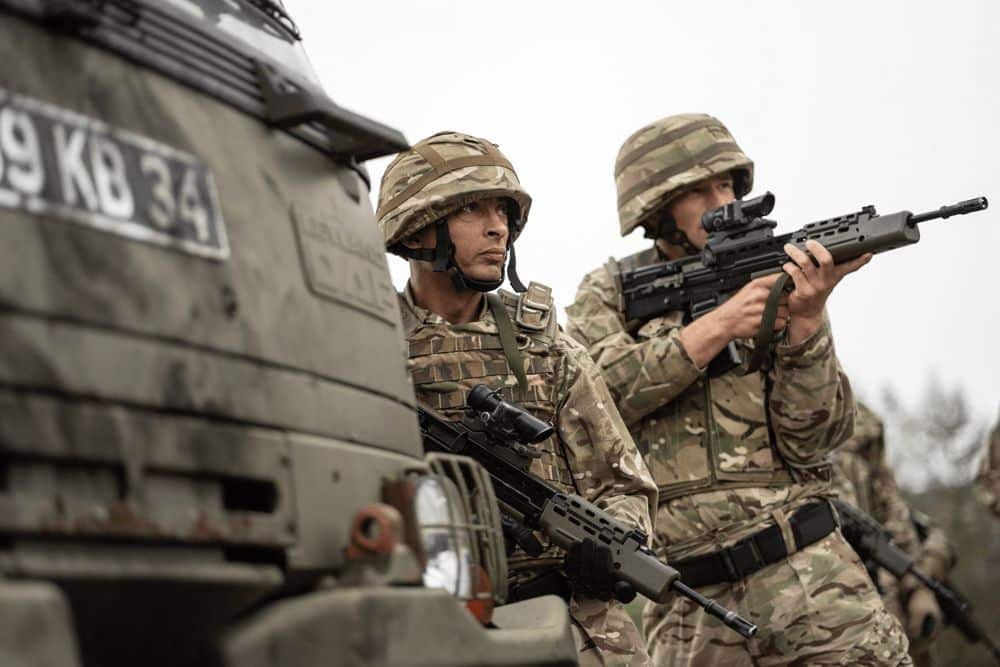 The Doctor and "Fam" (minus Graham) on the TARDIS
In the first, the Doctor looks scared and sad: very un-Thirteen. In the second, we see Yaz and Ryan as part of some sort of conversation. As mentioned previously, Graham does not appear in any of these shots (though he could be in those scenes, only out of camera range).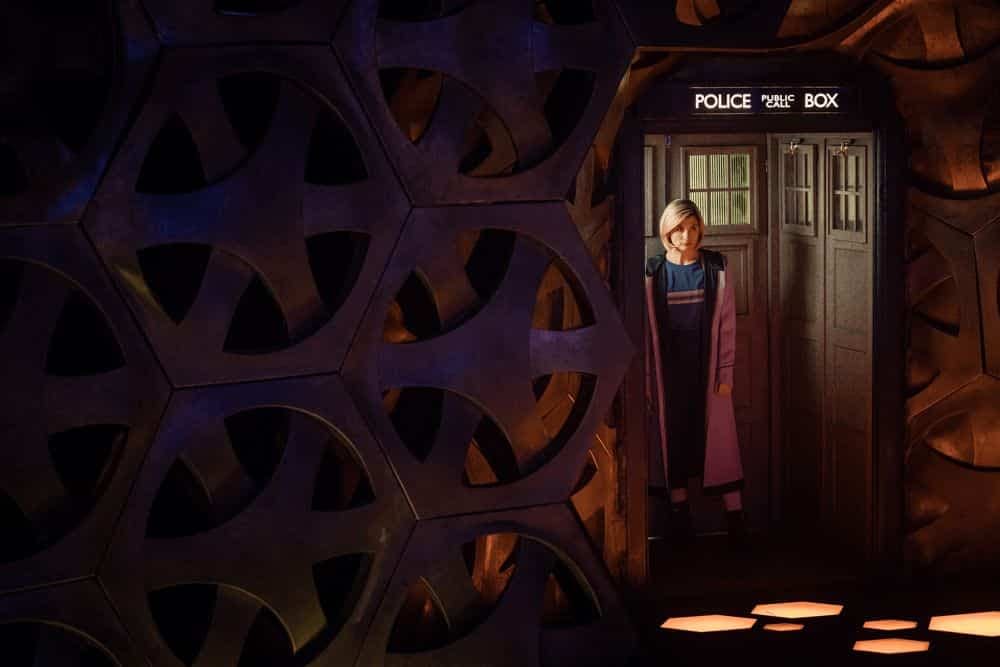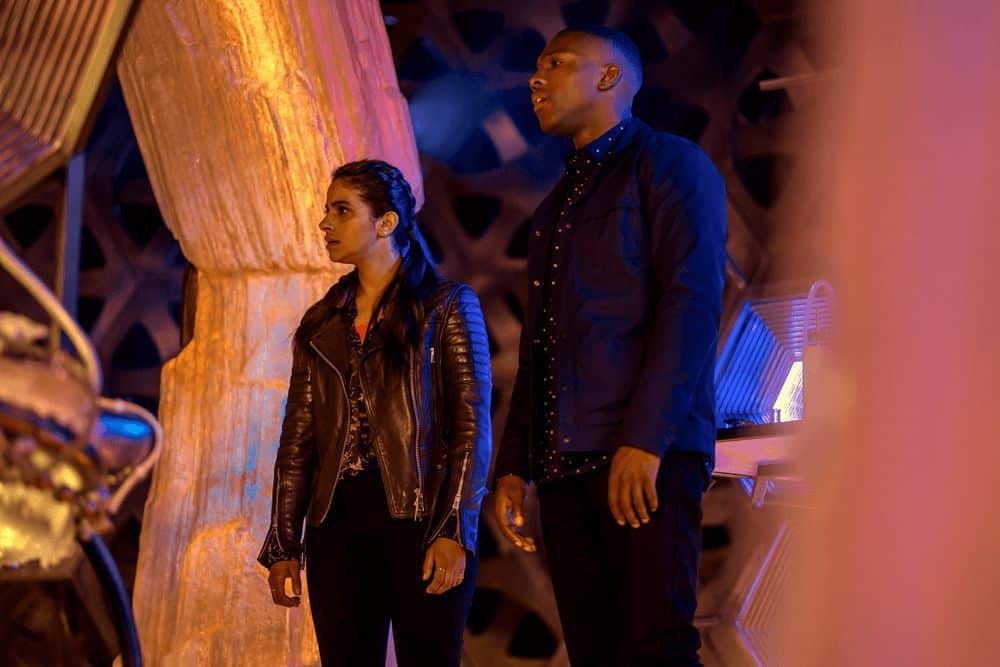 Petulant Ryan
Here we have Ryan looking angry and defiant while sitting in a restaurant or coffee shop. Radio Times claims there are rumors of Ryan's deadbeat dad showing up at some point and that this scene may be Ryan finally facing off against him. Not sure I'm buying that, but we will have to wait and see…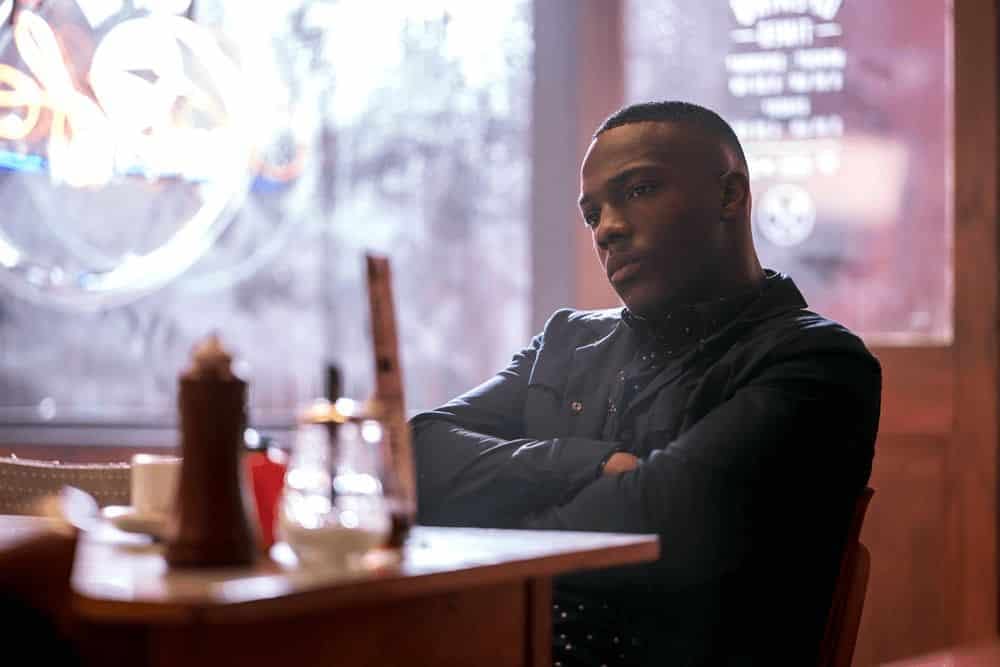 Stay tuned to Bleeding Cool as we over-analyze whatever 'Resolution' information we can get our hands on – so you don't have to.