Doctor Who New Year's Day Special 'Resolution': Yes, Please! (PREVIEW)
With Christmas over, the Doctor Who television takeover in full swing, and the Doctor Who New Year's Day Special 'Resolution' still three days away, the BBC has Whovians worldwide exactly where it wants them. In order to keep fans grasping for any and all information about the special that they can get their hands on, BBC Studios released a a new preview via the show's YouTube channel. The 30-second video features the 13th Doctor Jodie Whittaker as well as her "fam" Tosin Cole, Madip Gill, and Bradley Walsh discussing – in frustrating generalities – just what is in store for the fans just 72 hours from now.
Unfortunately, after scouring through the video, look like no new footage from "Resolution" was included. However, the cast may have given us a few subtle hints. For her part, Whittaker states that she wants the audience to have fun and not be able to look away – not really all that helpful. Cole gives us a little bit of information, stating that the special is the most action-packed of the series – echoing Chris Chibnall's previous statements that the episode will be "epic." One of the most common criticisms of Series 11 has been its lack of action, so fans and skeptics alike should be pleased with the prospect of lots of shiny explosions.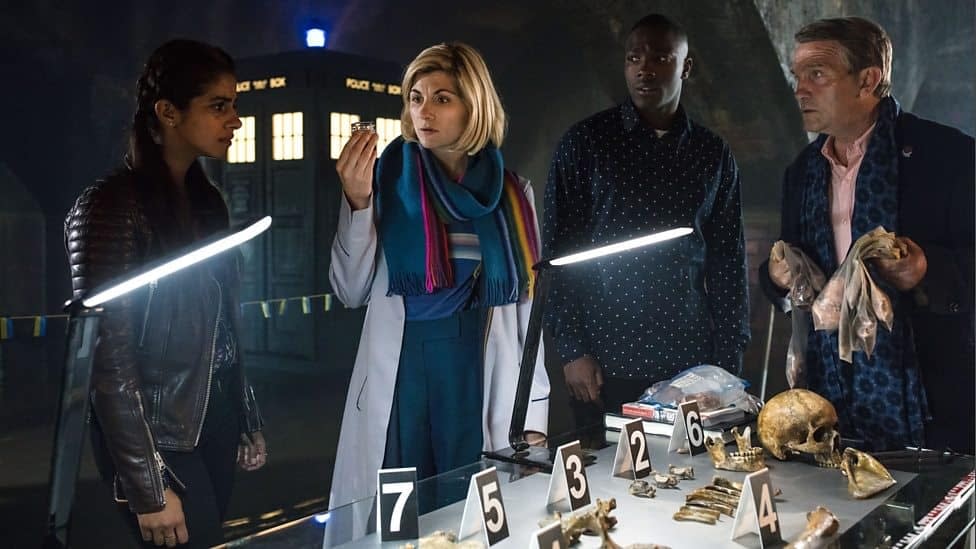 Gill lets slip that the episode is a "race against time" – the idea that the gang is racing against the clock is new information, as most were likely assuming a 'Christmas Invasion'-type situation. Given the footage of past civilizations in the trailers, it makes sense that the team could be travelling back in time to prevent some horrible thing from happening in the present – or future. Walsh gives us another clue that will likely drive many superfans to distraction:
"There are some interlocking things in the show, that they'll go 'oh wow, I didn't see that coming.' They're going to love it."
Walsh using "interlocking things in the show" is really interesting here, because he doesn't say "episode," he says "show." The word choice could be unintentional, but it also opens up the possibility that there have been Easter eggs or other clues about the events of the special throughout Series 11. If he is talking about hints from other episodes, I have no idea what they could be. Maybe they are trying to get us to rewatch the season just to be sure (the thought has definitely crossed my mind).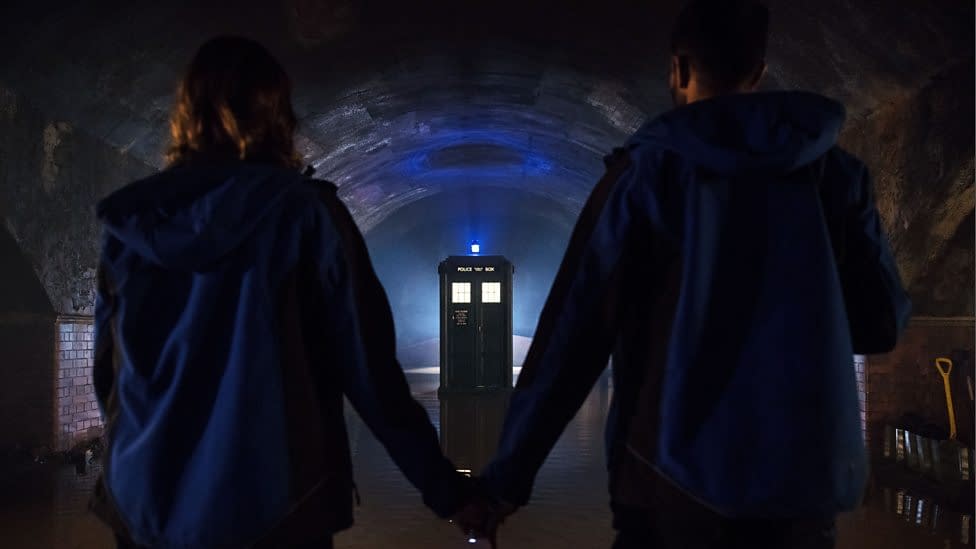 Once again the BBC has given us a subtle tease – with very little information – and leaves us to stew until they drop the next breadcrumb. When they do, Bleeding Cool will be there for you.