Dodger Stadium Will Host the 2020 MLB All-Star Game
Dodger Stadium is one of baseballs iconic ballparks, and in two years it will play host to the mid-summer classic. Announced late on Tuesday, Los Angeles will play host to the MLB All-Star game in 2020. It will be the first time since 1980 that Dodger Stadium has hosted the game, which was won by the National League 4-2. Four Dodger players started that game, and with young stars like Cody Bellinger, Justin Turner, Corey Seager, and more it is a safe bet they will be in the line-up that day in Chavez Ravine.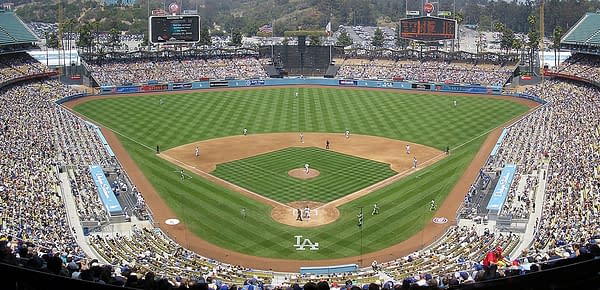 "It's been a long time, a long time," Dodgers manager Dave Roberts told reporters before Tuesday night's home game against the Oakland Athletics. "So, for Major League Baseball and the city of Los Angeles to come together and get it here in 2020, I think it's a thrill not only for the Dodgers, but for the great fans of Los Angeles."
The team called on legendary baseball announcer Vin Scully to make the announcement in a prerecorded video, and man does the game miss him:
This years game will be played on July 17 in Washington D.C. It will be the first time the game has been played there since 1962. In 2019, the Cleveland Indians will host baseball's best inside Progressive Field in Cleveland. The Land last hosted the game in 1997.
Dodger Stadium is long-overdue to host the All-Star Game, it was actually surprising to know it had been that long since it happened. Along with the Future's Game, featuring top MLB Prospects, and of course the Home Run Derby, baseball will take over Hollywood for three days in July 2020. And yes Vin, we can't wait either. See you there.