Posted in: Sports, TV, WWE | Tagged: Backlash, edge, randy orton, wwe
---
Edge Tears Tricep During Greatest Wrestling Match Ever at Backlash
Edge and Randy Orton may not have had the greatest WWE match ever at WWE Backlash, but they did alright. The in-ring work of both wrestlers was fantastic, actually, though the match as a whole was marred by WWE's use of piped-in crowd noise, which served as an annoying distraction throughout the night. Unfortunately, it looks like Edge suffered an injury during the match that could take him out of action for some time.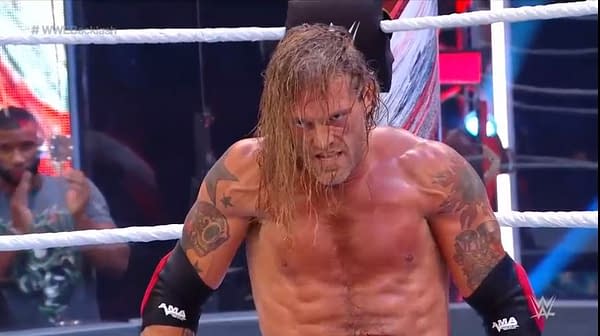 Fightful's Sean Ross Sapp posted the news on Twitter with a link to Fightful Select, Fightful's paywalled version, writing, "SELECT: Edge Sustains Injury At WWE Backlash Tapings." This prompted one complaining fan to write, "Dude, please don't tell me it's his neck, and this news is hidden behind a pay wall." Sapp responded, "It's not "hidden" behind a paywall. It's behind a paywall." Pedantic, Sapp. Anyway, to make a long story short, it turns out the injury is a torn tricep. This injury could typically have a recovery time of up to a year for regular people. However, professional wrestlers tend to have access to surgeries and human growth hormones and all that good stuff.
Dave Meltzer at F4Wonline also confirmed the injury, saying a tricep tear for wrestlers could take four to six months to heal. That's a major bummer for Edge coming out of the Greatest Wrestling Match Ever. While it may have been technically overhyped, it did show that Edge is capable of delivering a great main event in WWE even after nine years out of the game. However, it looks like we may have to wait until as late as 2021 before we see Edge wrestle again.
On the bright side, that means WWE can have Edge return at the Royal Rumble and try the whole thing over again. Edge can return at the Rumble and rip open his trenchcoat to reveal dozens of coronavirus vaccines, which ought to be available by January. Then Edge can have the return he truly deserved with crowds in attendance, and he can even retry the Greatest Wrestling Match Ever, and this time, WWE won't have to pipe in the crowd noise.
---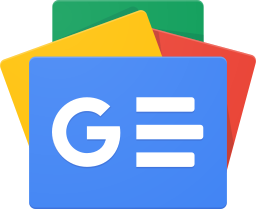 Stay up-to-date and support the site by following Bleeding Cool on Google News today!