"Elementary": The End of the Modern Sherlock Holmes Era [OPINION]
CBS' Elementary ended its run this week, the last Sherlock standing in the current era of modern-day Sherlock Holmes television series. It was the longest running of the shows – and in many ways, as clever as the others. To put it all in perspective, the series ran for seven seasons, 154 episodes – more than twice Sir Arthur Conan Doyle's original 60 stories.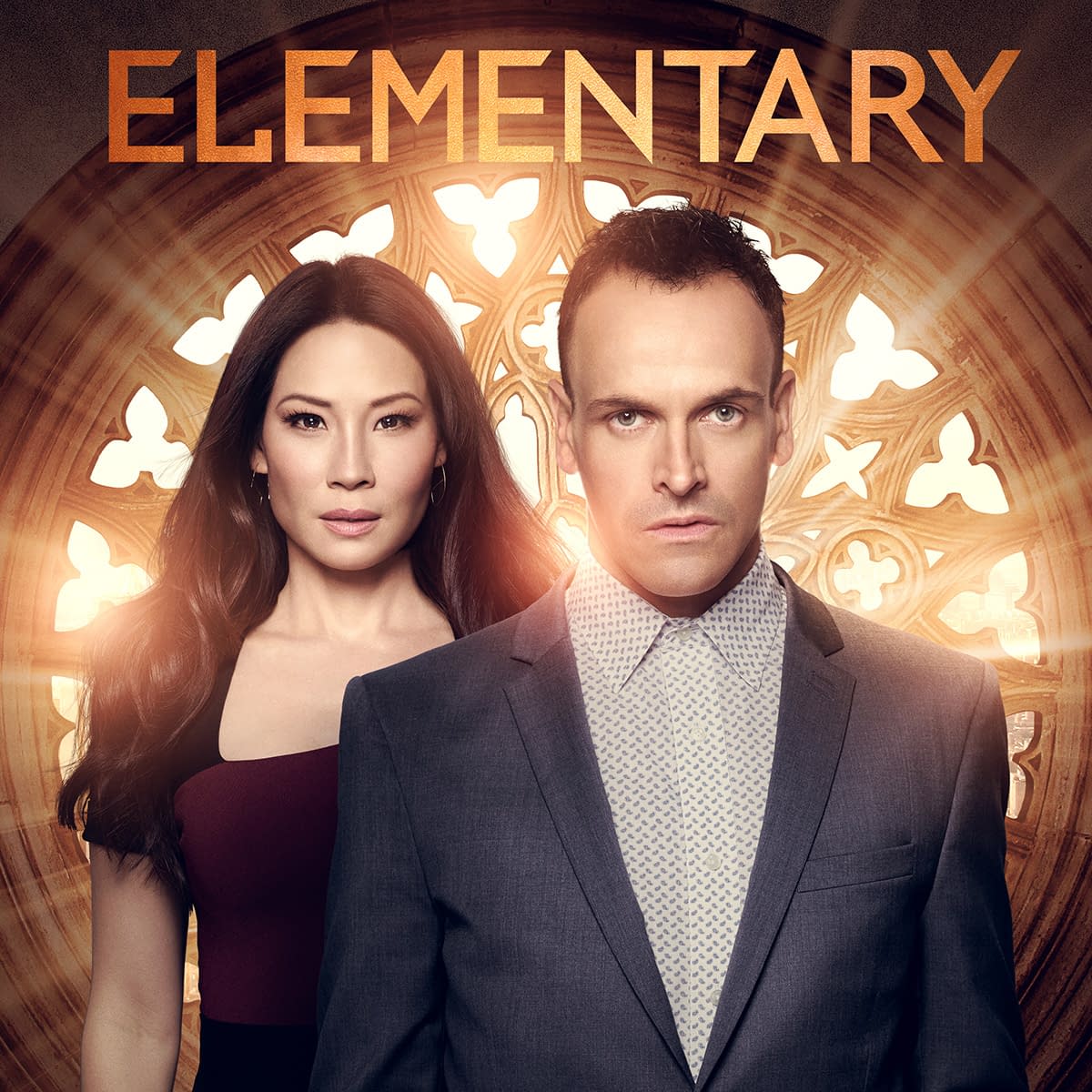 Jonny Lee Miller and Lucy Liu played Holmes and Watson longer than Basil Rathbone and Nigel Bruce did in the 1940's films. They were in it longer than Jeremy Brett and David Burke were in the classic ITV series, and longer than Benedict Cumberbatch and Martin Freeman did in Sherlock (with the safe assumption that we won't be seeing any new episodes any time soon). Yuko Takeuchi and Shihori Kanjiya appeared in just 8 episodes of Miss Sherlock – which has only one season to date.
https://www.youtube.com/watch?v=UIcfamlAky4
"Their Last Bow" was an interesting adaptation of Doyle's original story "His Last Bow." Like the story, Holmes and Watson go undercover as spies to bring down a real spy stealing state secrets. In the show, Holmes has been going undercover as a spy to bring down criminal organisations. It also did what endings for Sherlock Holmes stories tend to do: leave Holmes and Watson enshrined as a team forever.
From Sherlock to Elementary to Miss Sherlock
Steven Moffat and Mark Gatiss' Sherlock kicked off the current cycle of Modern Holmes back in 2010. The show was a massive hit on the BBC, a shiny new 21st Century take on Sherlock Holmes and naturally, US networks wanted to remake it.
According to rumour, Moffat didn't like what US producers were proposing and turned them down. Since Sherlock Holmes was in public domain, the networks could go ahead and make their own version anyway. Moffat threatened to sue for plagiarism if they took any of the stylistic tropes he introduced that defined Sherlock.
This led the producers of Elementary to make it as different from Moffat's version as possible. They made Watson female, went deep into Holmes as a fallible recovering drug addict and avoided showing text messages flowing across the TV screen. The result is also a less flashy and more nuanced and thoughtful show.
Both Sherlock and Elementary seemed to inspire the Japanese series Miss Sherlock. Produced by HBO Asia and Hulu Japan, both Sherlock and Watson (or Watto-san) are female. The show ran for 8 episodes in 2018, and contained elements from both Sherlock and Elementary but also forges its own identity. Sherlock and Watto-san have their own prickly, platonic friendship — and launched a thousand 'shippers in the process.
Different, Yet the Same
All three shows had homages and callbacks to Doyle's stories, often adapting and deconstructing them as they went along. All three shows did a version of "The Reichenbach Falls", which depicted Holmes' seemingly fatal fall and eventual resurrection. Both Sherlock and Miss Sherlock replicated Sherlock's fatal confrontation with Moriarty and faked death. Elementary had the most interesting version by giving Holmes and Watson the most fascinatingly insidious villain in all the shows: Odin Reichenbach, a tech billionaire who thinks he's right. He uses his company's search engine and social network (which sound like Google and Facebook) to find potential shooters and other murderers and has them murdered before they can cause harm.
Reichenbach thinks he's the good guy and challenges Holmes' moral code when he realizes the man is too powerful to fight lawfully. Rather than murder Reichenbach in an act of vigilantism, Holmes and Watson instead frame him for Holmes' faked murder. All it takes is for Holmes to fall off a bridge and disappear. The subsequent trial exposes Reichenbach's vigilante campaign and has him jailed for life.
In all three shows, Sherlock comes back – just as Doyle had to resurrect the character because the fans refused to let Holmes die. What all three shows make more explicit is the friendship between Holmes and Watson. It is what redeems and humanizes Sherlock.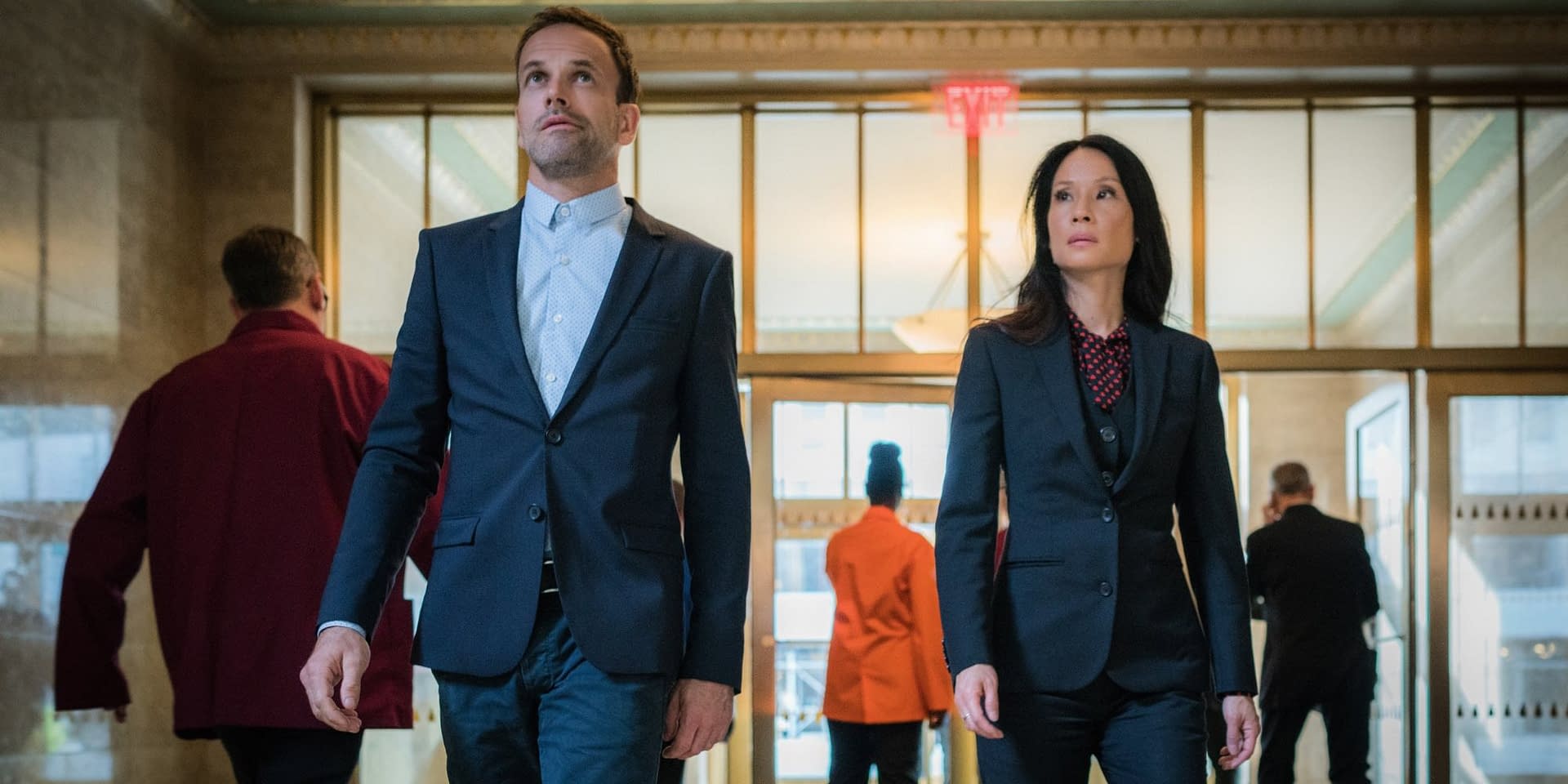 In the ending of Elementary, more than the other two shows, Holmes' story has reached its resolution. The show that lasted longest, the last Sherlock standing. His love for Watson has finally made him a real boy.
And with that ending, the 2010's.. "The Decade of 21st Century Sherlock Holmes"… comes to an end.
Sherlock can be streamed on Netflix. Miss Sherlock can be streamed on HBO Go.