What to Expect from The Marvelous Mrs. Maisel in Season 2
After a very successful first season for The Marvelous Mrs. Maisel that included Golden Globe wins for Best TV Series Comedy or Musical and Best Performance by an Actress in a Television Series Musical or Comedy (which went to Rachel Brosnahan), the question becomes: What do Amy Sherman-Palladino and Daniel Palladino have in store for season two? The follow-up album to a hit debut is always the hardest, but the producing team have a clear direction in mind on where they're going.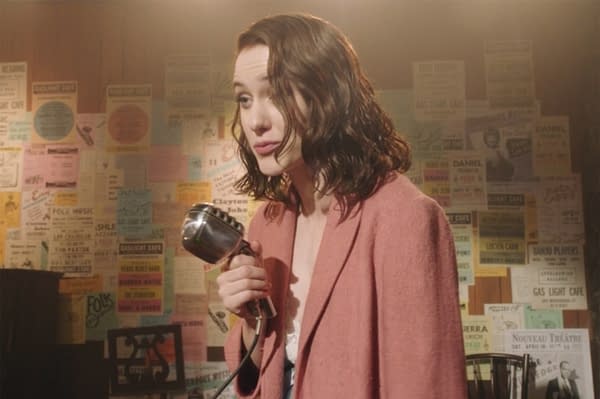 While talking to TVLine's Michael Ausiello shortly after their wins last Sunday, Team Palladino dropped three items that will like shape the second season:
"1) Rachel Brosnahan's Midge will be taking her show on the road to the Catskills, 2) The series will eventually explore the personal life of Alex Borstein's possibly-lesbian Susie (Amy and Dan made a point of telling me that they haven't revealed her character's sexual orientation yet), and 3) Season 2 will pick up after a time jump, albeit not a significant one."
If you're not familiar with 'the Catskills', it's a reference to a series of resort hotels in the Catskill Mountains. It was a popular vacation spot for New Yorkers between the 1920s and the 1970s. Though now mostly defunct, the summer tourist crowd was huge and the hotels would book some of the top comedians of the day to play their clubs. For Midge, this would be a very big thing.