"Fear the Walking Dead" Casts Zoe Colletti for Season 6; Mo Collins, Colby Hollman Upped to Series Regulars
While the cast and crew of AMC's The Walking Dead enjoy the response they've been getting to the tenth season (and production now wrapped), life in the franchise's universe has become a lot like the NFL: neither have off-seasons anymore. While production on TWD season 10 has officially wrapped, work is still underway on the upcoming spinoff The Walking Dead: World Beyond (more on that below) and production on Fear the Walking Dead season 6 was officially announced last week.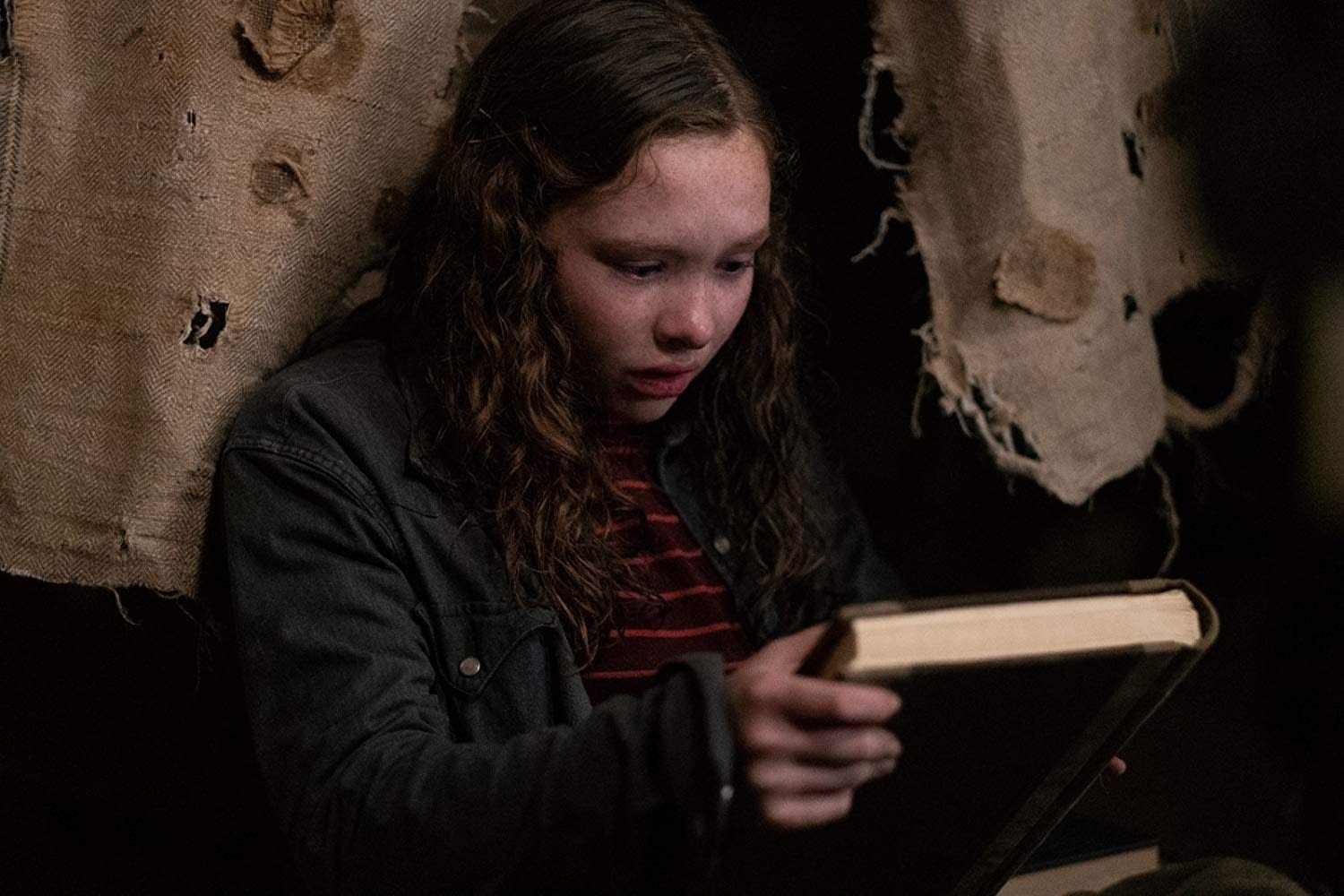 Speaking of Fear the Walking Dead, we have some cast news to throw your way. Zoe Colletti (Scary Stories, A Boy Called Christmas) is set to join the series in a "pivotal" series regular role, though no other details were offered. In addition, Mo Collins' Sarah and Colby Hollman's Wes are getting the bump up to series regulars.
Our heroes could use all of the help (hopefully) they can get. At the end of last season, our survivors found themselves seperated into new camps by a new, late-in-the-game "big bad" (???) Virginia (Colby Minifie).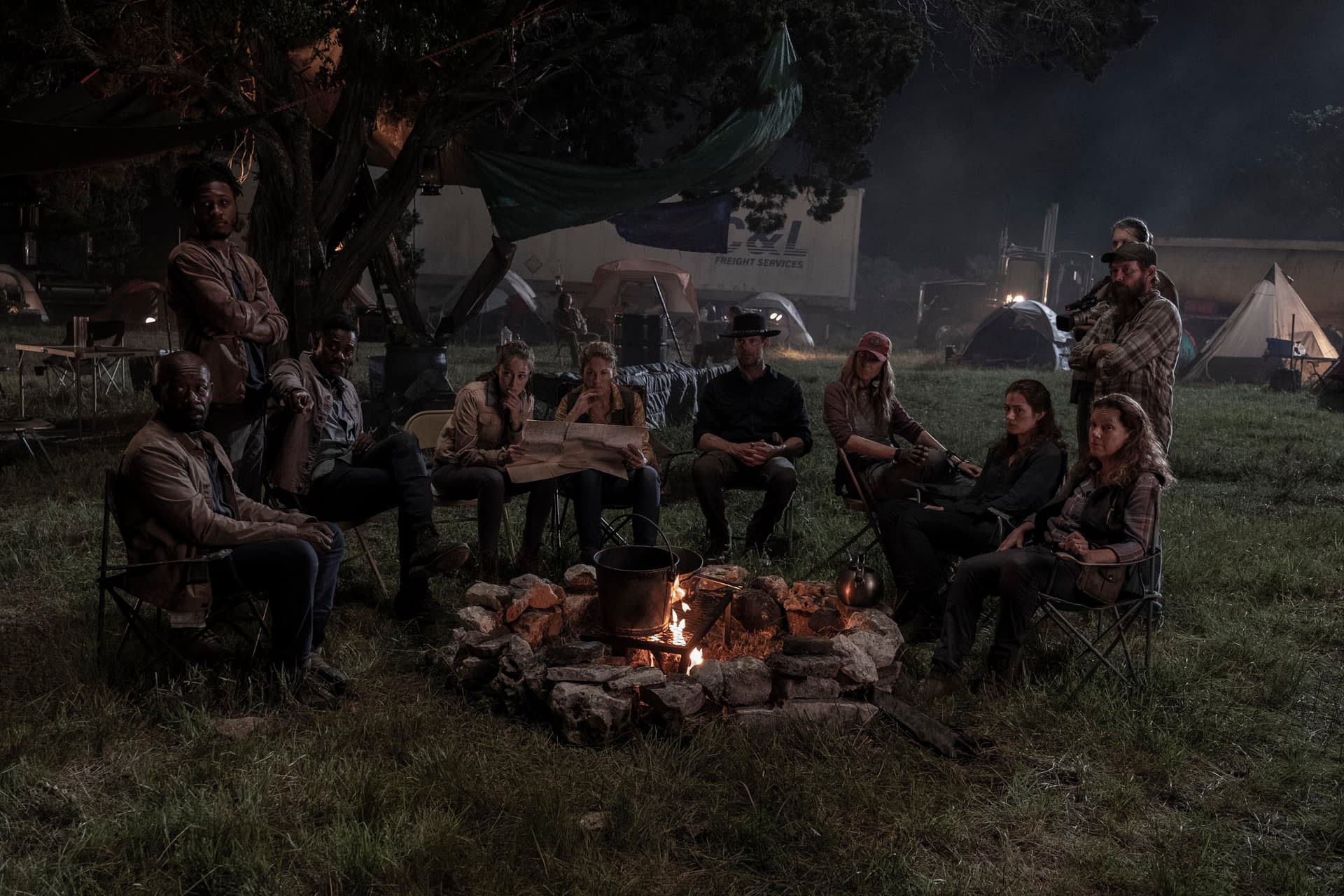 Here's a look back at the social media announcement signaling production start. Considering the horribly depressing way the previous season was left, it's never too early to learn some news – any news – especially when it comes to Morgan's (Lennie James) fate.
The one thing tripping us out about the image below? Our eyes keep playing tricks on us: sometimes, that looks like trees and branches in the letter of the logo. Other times? Dexter-like blood splatter. Probably not a combo that bodes well for our separated heroes:
So what about that new spinoff series? Well, we're glad you asked because here's a look at The Walking Dead: World Beyond – with our first introduction to CRM "general" Elizabeth (Julia Ormond) and how the series ties into TWD, Fear the Walking Dead, and the upcoming Rick Grimes (Andrew Lincoln) films:
https://youtu.be/pAT2sqh-5pI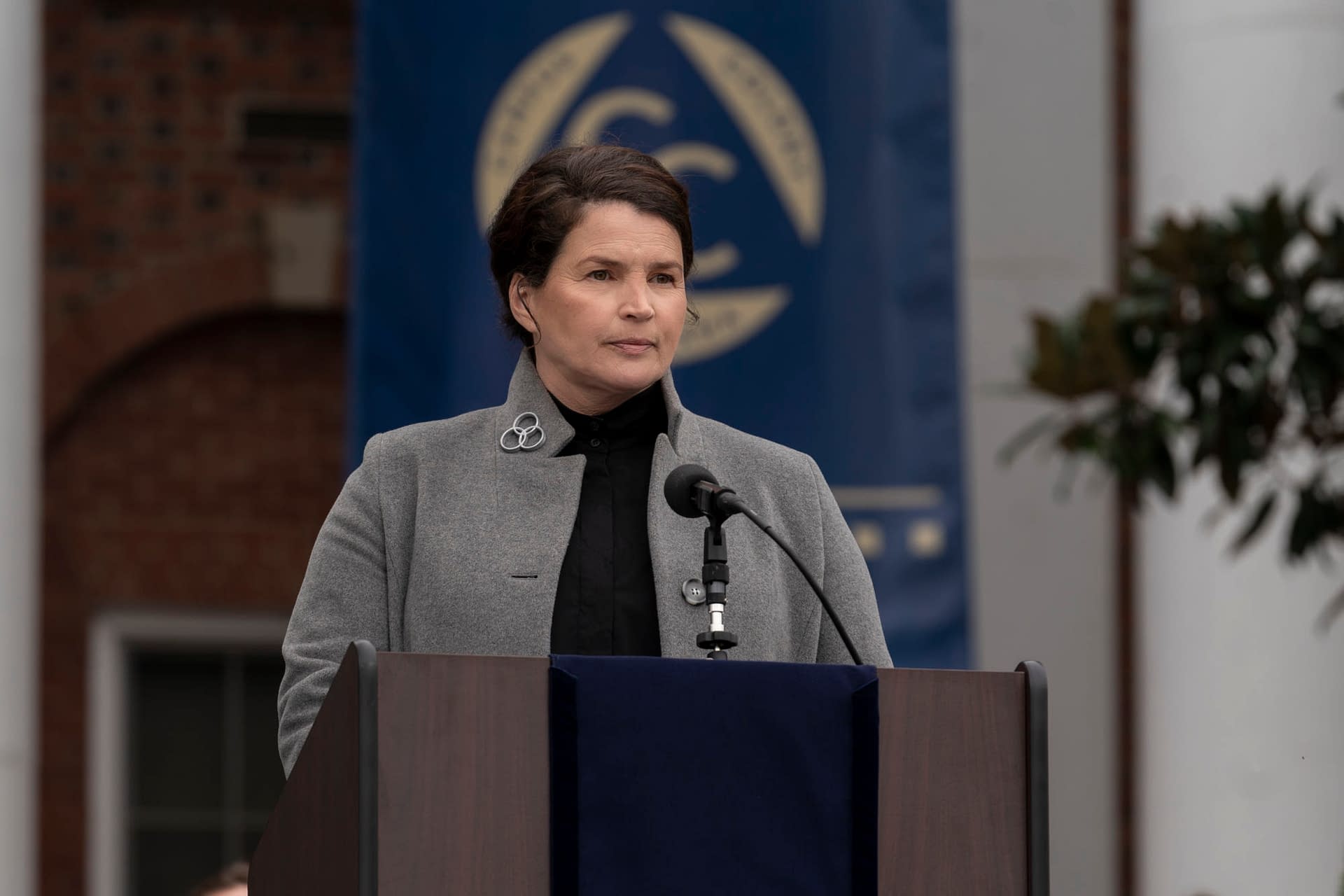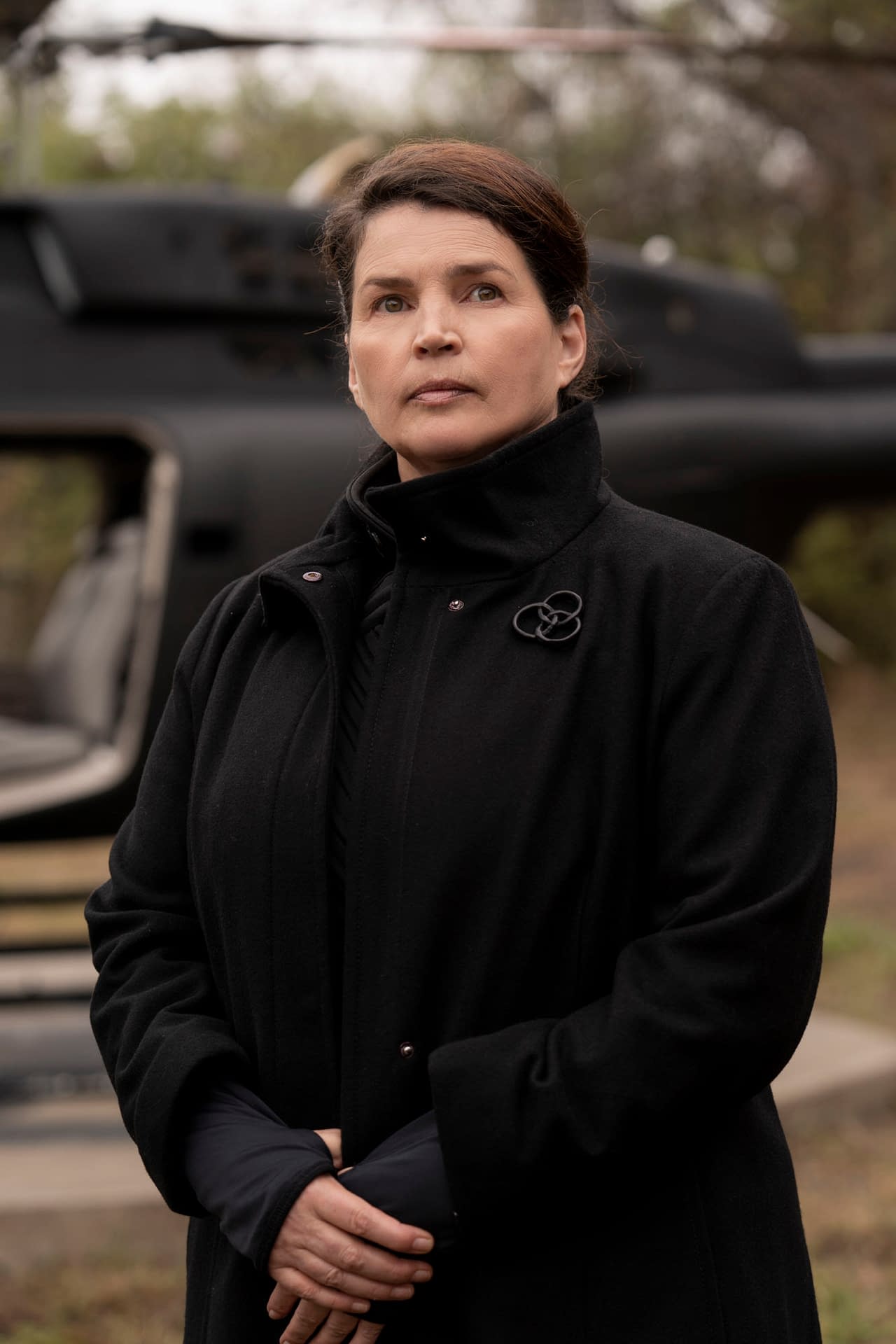 Usually, the news breaking at this point has to do with what's happening in front of the camera, but at the end of October, it was the business side that grabbed our attention.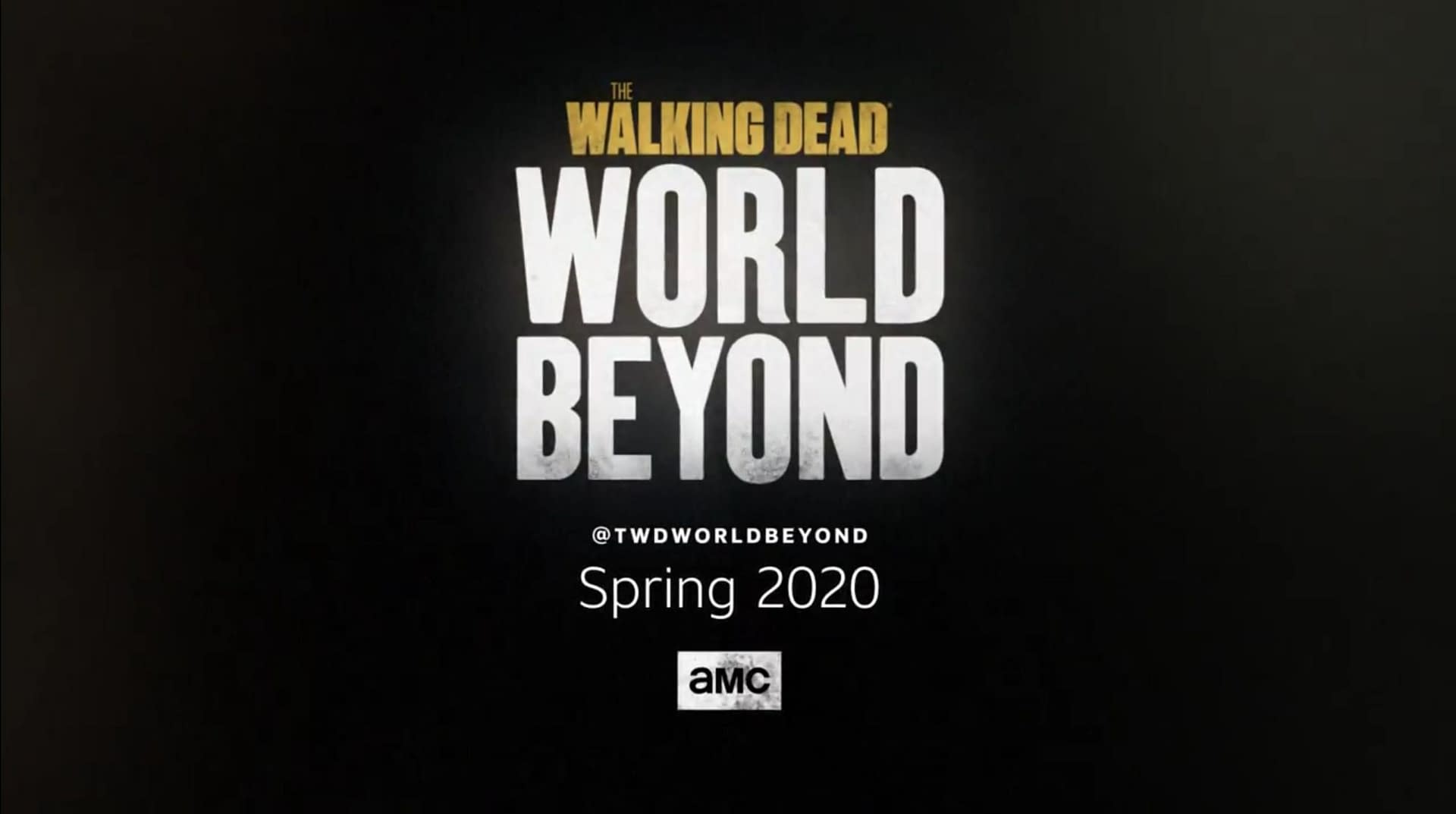 During the company's recent earnings call, AMC Networks CEO Josh Sapan revealed that the company will not license out the domestic streaming/on-demand rights for "The Walking Dead 3" – with Amazon Prime handling international streaming only in areas where AMC Networks doesn't have a service presence.
The reason is pretty obvious – and speaks volumes about the importance of networks and studios keeping their IPs to themselves as the "streaming wars" grow: AMC Networks is using their "golden franchise" to boost its own streaming services – like we've seen happen with shows like Friends and others over the past several months.
"Today we are in a position to optimize our content by using it in different ways without a one-size-fits-all approach strategically windowing each series. The monetization plan for the new upcoming third series of the Walking Dead universe is this: we did a deal earlier this month with Amazon to distribute that series internationally outside of territories where our AMC global channels will air it. However, in the U.S., we are holding back rights that we have traditionally sold to third parties. So domestically we will not sell the SVOD rights to this third Walking Dead series, but rather the series will be used to fuel our own platforms, both streaming, as well as linear as we window it and take full advantage of the opportunities that it presents to us."
To that end, Sapan announced that Charter Communications will offer AMC Networks' suite of video-on-demand serves as well as premium ad-free AMC Premiere to its Spectrum customers.
https://www.youtube.com/watch?v=SIGWqFsvJ5w
https://youtu.be/vP0UD2QKmEM
The third series in a franchise that includes global hit series The Walking Dead and Fear the Walking Dead, The Walking Dead: World Beyond will feature two young female protagonists and focus on the first generation to come-of-age in the apocalypse as we know it. Some will become heroes. Some will become villains. In the end, all of them will be changed forever. Grown-up and cemented in their identities, both good and bad.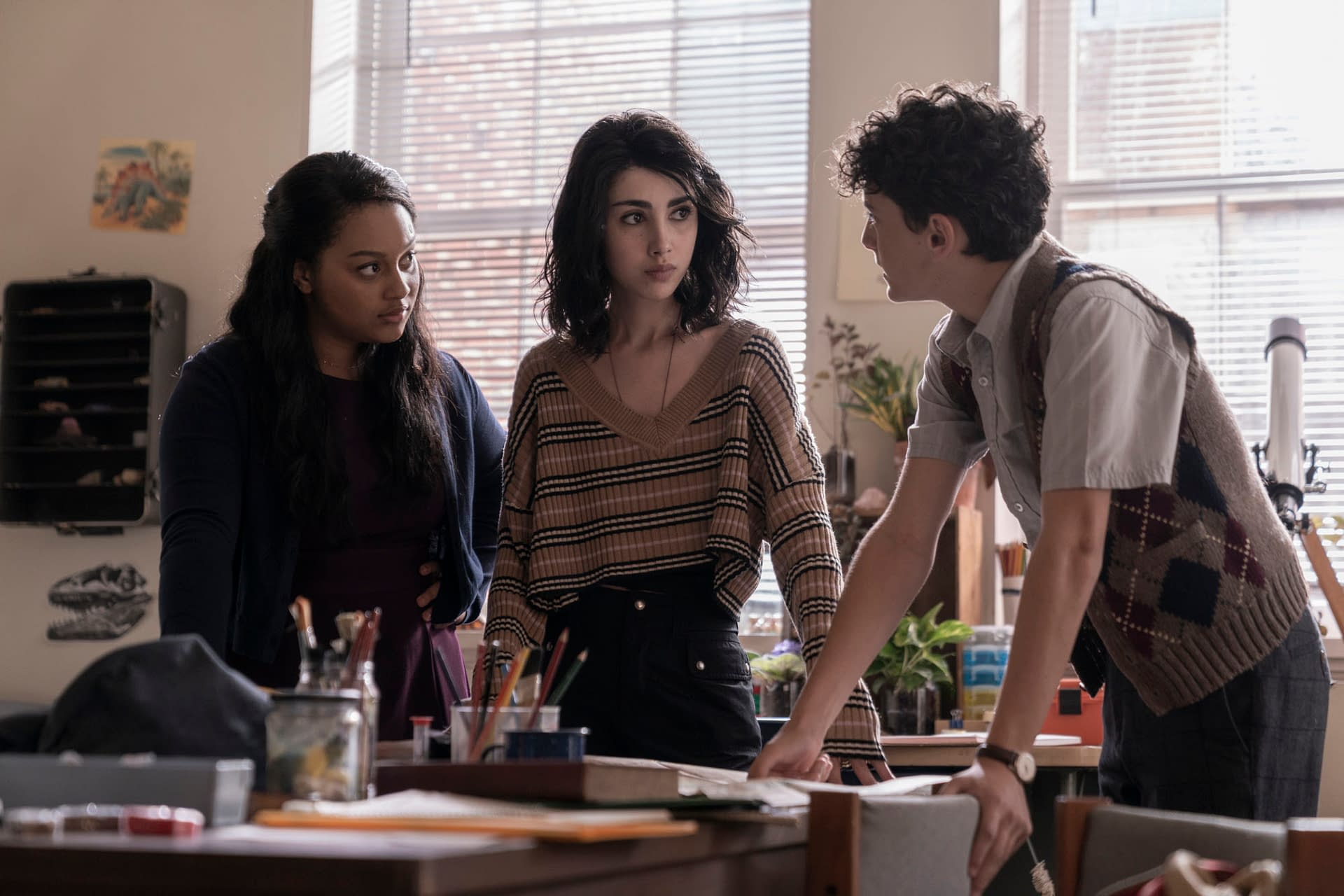 The Walking Dead: World Beyond (co-created by TWD CCO Scott M. Gimple and showrunner Matt Negrete and set to be directed by Jordan Vogt-Roberts) stars Alexa Mansour (Madame Secretary), Nicolas Cantu (The Good Place), Hal Cumpston (Bilched), Annet Mahendru (The Americans), Aliyah Royale (Major Crimes), Nico Tortorella (Younger), and Joe Holt (The Tick, Scandal). In this next chapter of the Walking Dead universe, which follows two female protagonists with a focus on the first generation to come-of-age in the zombie apocalypse.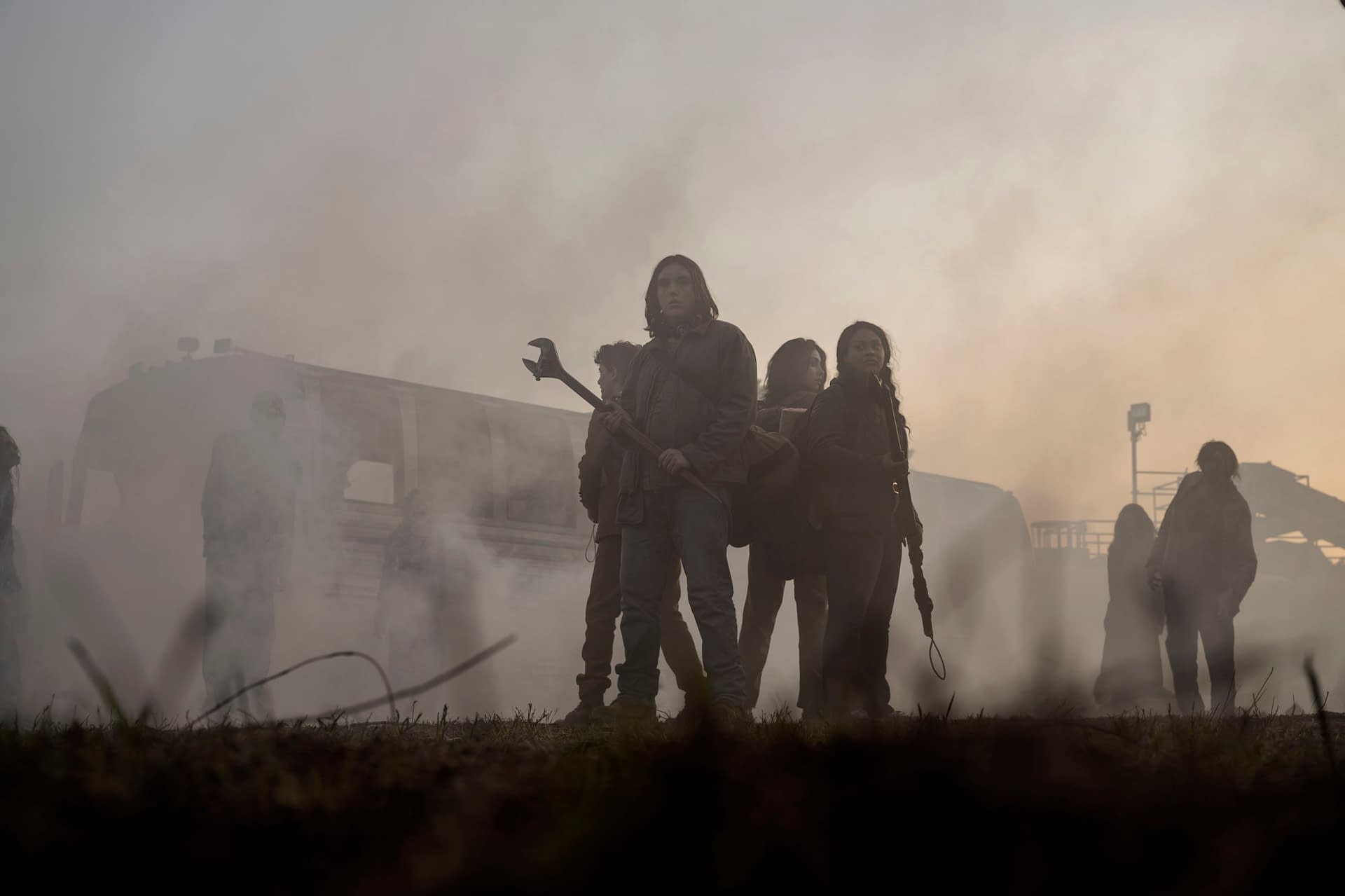 Mansour's character is a good-natured rule breaker who lives for today. She is likable and funny on the outside but sad on the inside. Cantu's character is small for his age in addition to being friendly and an old soul. He also has a black belt in karate. Cumpston's character is big for his age. He is a shy loner that scares some kids, but he hates the fact that he scares people.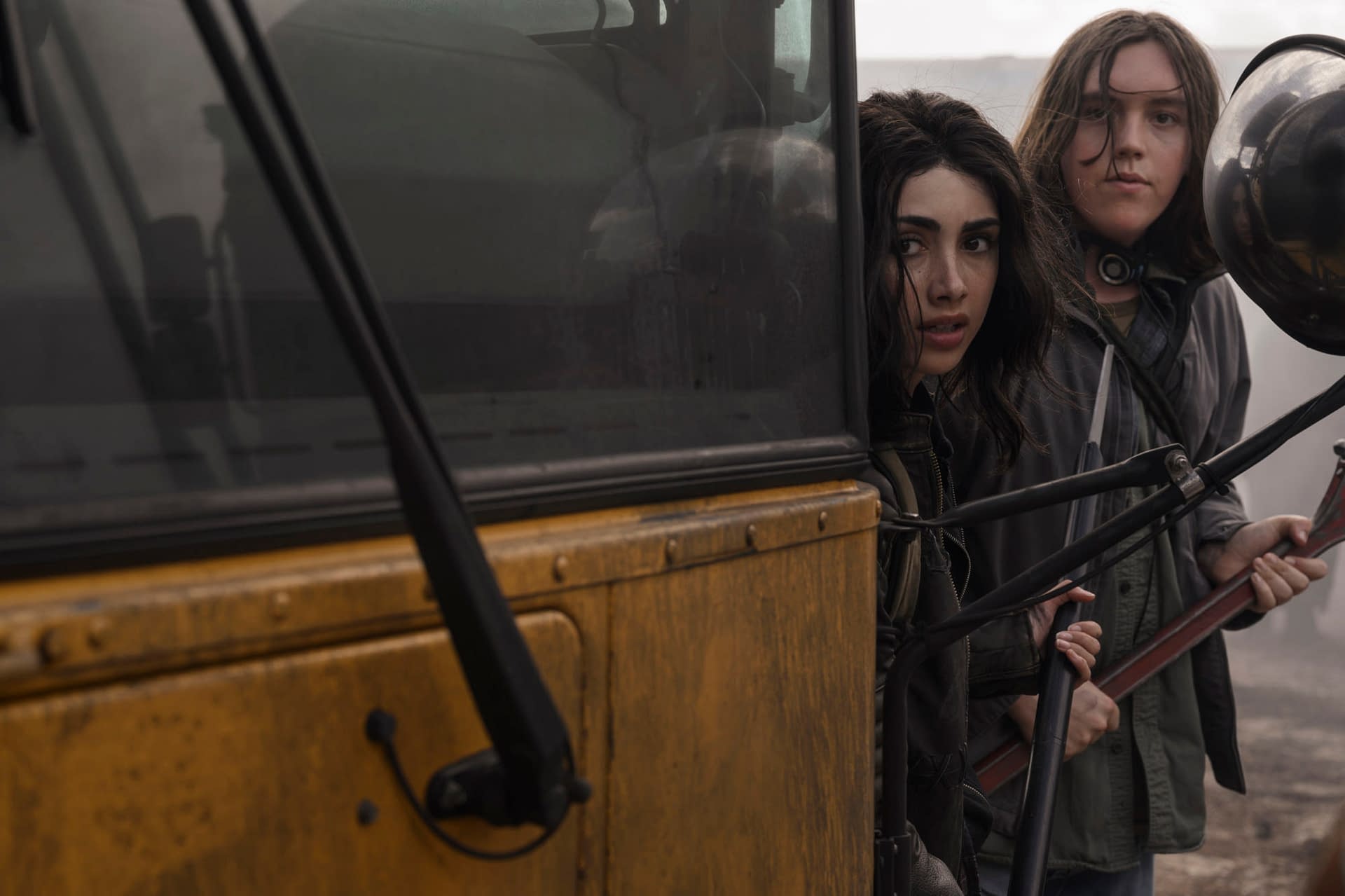 Mahendru has been cast in the role of Huck, while Royale will portray Iris – though not much else is known about their characters. Tortorella's Felix is an honorable man of his word who isn't afraid to fight for others' safety and acceptance. Holt's Leo Bennett is a solid family man and respected professor with a generous heart and unwavering optimism for the future. He'd risk his life to save the people he cares about.