'Fear the Walking Dead' Season 5, Episode 1 "Here to Help" Quick [SPOILER] Recap
Welcome back to Bleeding Cool's coverage of AMC's Fear the Walking Dead, as we start off the show's fifth season with some quick, bulletpoint highlights from season premiere "Here to Help." Did Dwight (Austin Amelio) make an appearance? Did we get to learn more about what the deal is with the airplane? Did anything happen to add legitimacy to our theory that the show will end up a "prologue" to the upcoming Rick Grimes (Andrew Lincoln) films?
Here's the down-n-dirty on what you need to know about "Here to Help" – major spoilers after the jump:
Fear the Walking Dead season 5, episode 1 "Here to Help": The group faces unexpected dangers when they land in uncharted territory in search of survivors.
● As anyone who's seen the first five minutes released by AMC last week knows, Cooper Dodson's Dylan and Ethan Suess' Max are introduced – and quickly find themselves in walker danger while deer hunting. Nothing like a random plane crashing to the ground (?!?!?!?) and badass Alicia (Alycia Debnam-Carey) to save the day.
● First opening credits animation takes place at the plane crash site with mixed storm clouds moving through.
● For those of you tracking the timelines between shows, this episode is set approximately 4 months after last season's finale.
● Althea (Maggie Grace) goes hunting around at the crash site and has a run-in with what appears to be a solider walker but in very "different" uniform (see below): the individual had routher maps with three interlocked circles as a symbol and the letters CRM. As Althea is talking with Morgan (Lennie James) about coming back, she gets tasered unconscious from behind by a soldier dressed the same as the walker.
Is this the connection to the Rick Grimes movies we were hoping for?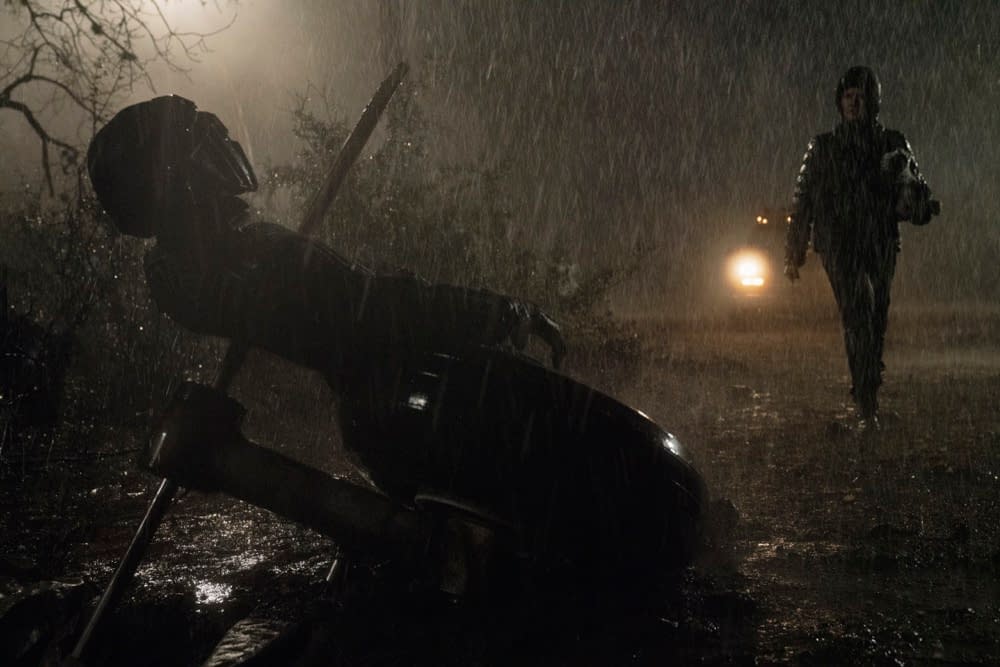 ● Luciana (Danay Garcia) takes some major damage – the only cast member seriously injured at the plane crash site. Side note? Luciana dies? We riot.
● Along with Max and Dylan, we also meet Annie (Bailey Gavulic) and Logan (Matt Frewer). Looks like Annie will be our "warning voice" about the nuclear walkers, while Logan is the partner of last season's Clayone (the truck driver attempted to save last season) – and the denim factory's shady big cheese who ends up screwing over Morgan and our heroes in a "wow-I-can't-wait-until-he-gets-his"-type of way.
● Sorry, Fear fans: no Dwight (Austin Amelio) this week – or an in person Daniel (Ruben Blades), though to Strand's surprise he appears on one of Althea's videos. Also, not exactly the positive, uplifting season opener we were expecting… or led to believe we were getting. Where's the "hope"?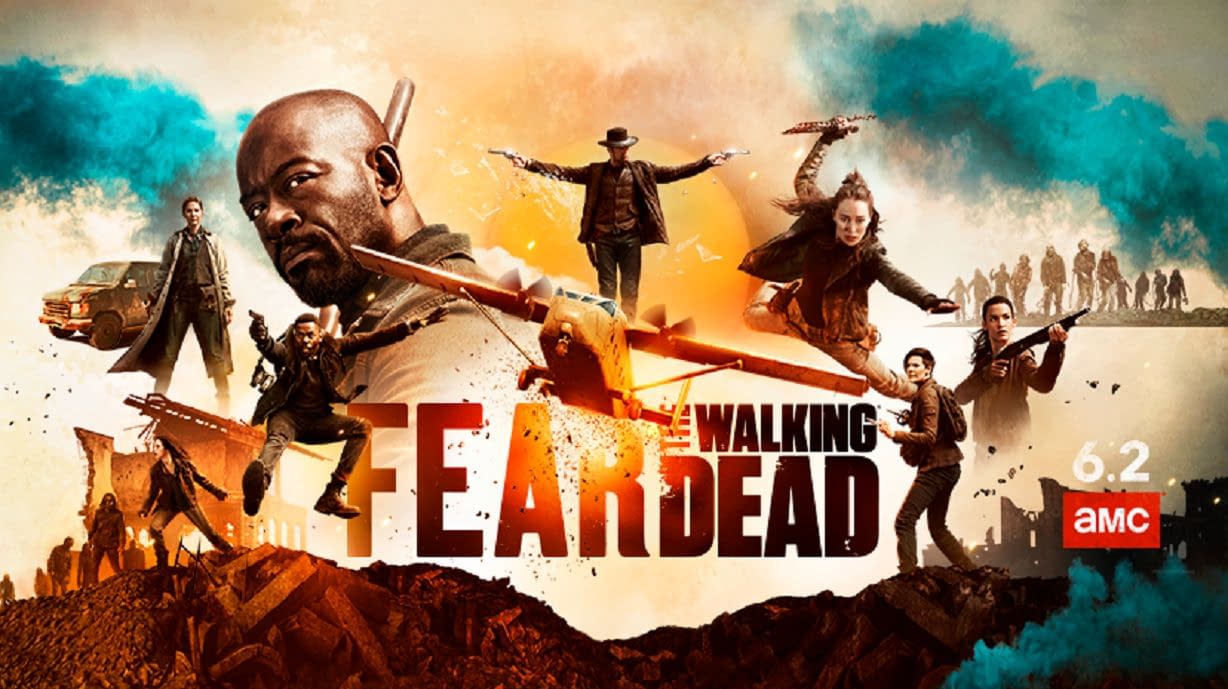 Heading into season 5 of Fear the Walking Dead, the group's mission is clear: locate survivors and help make what's left of the world a slightly better place. With dogged determination, Morgan Jones leads the group with a philosophy rooted in benevolence, community and hope. Each character believes that helping others will allow them to make up for the wrongs of their pasts.

But trust won't be easily earned. Their mission of helping others will be put to the ultimate test when our group finds themselves in unchartered territory, one which will force them to face not just their pasts but also their fears. It is only through facing those fears that the group will discover an entirely new way to live, one that will leave them forever changed.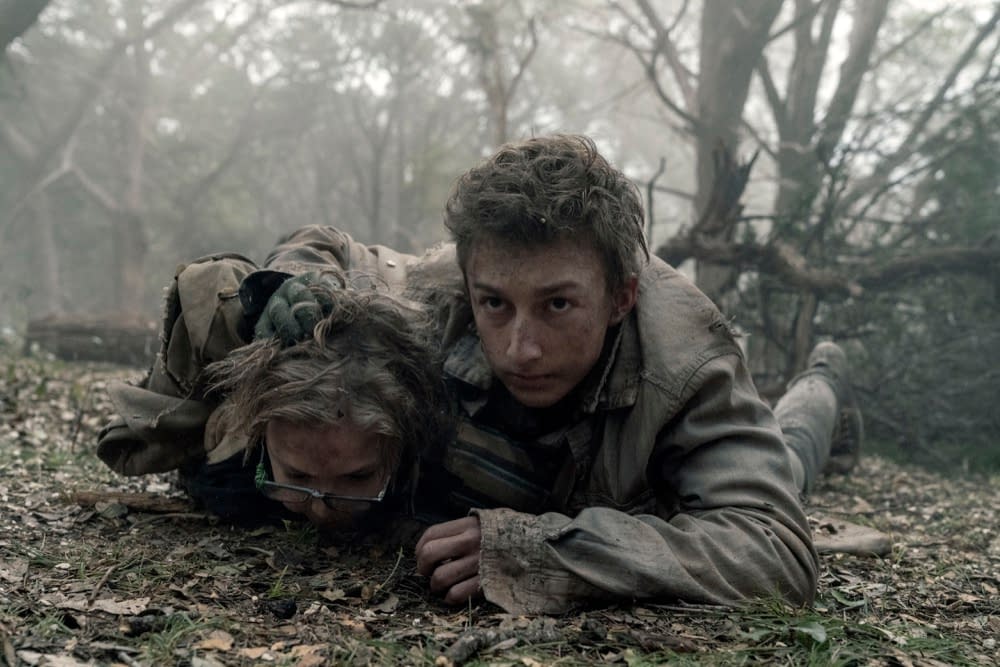 Earlier this year, FTWD cast member Alexa Nisenson (ex-Vulture Charlie) was promoted from recurring to series regular for the upcoming season. Joining Nisenson are Karen David (Legacies, Galavant) as series regular Grace, The Walking Dead alum Austin Amelio reprising ex-Savior Dwight, and the returning Ruben Blades as Daniel Salazar. Bailey Gavulic (Prodigal, At The End Of The Day) will play young survivor Annie, who ends up crossing paths with our crew. Cooper Dodson's (American Horror Story, Preacher) Dylan and Ethan Suess' (Scorpion, Henry Danger) Max are two additional new survivors this season, though what their connection to Gavulic's Annie (if any) is still unclear. Matt Frewer (Max Headroom, The Stand, Watchmen) also joins the cast in the still-kept-under-wraps role of Logan.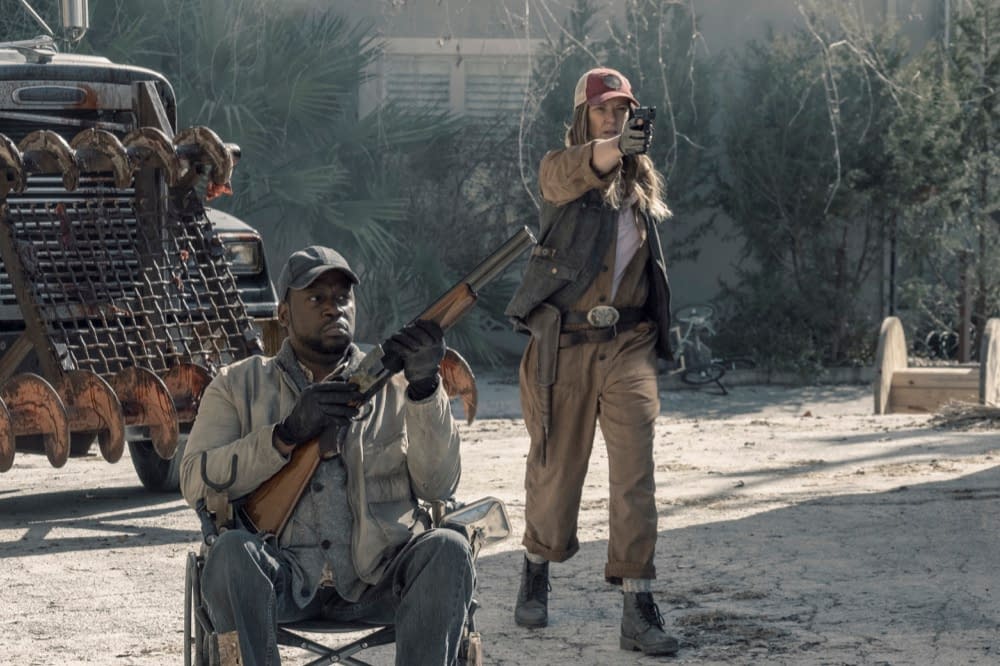 Nisenson, David, Blades, Amelio, Gavulic, Dodson, Suess, and Frewer join Dwight's crossover comrade Morgan (Lennie James) on the upcoming season of The Walking Dead spin-off series, which has undergone some major changes over the past year. Jenna Elfman, Garret Dillahunt, Maggie Grace, Mo Collins, and Daryl Mitchell joined James on the series last season; with Alycia Debnam-Carey, Colman Domingo, and Danay Garcia the only original cast members heading into the fifth season. Daniel Sharman is reportedly reprising his role as Troy Otto, though how his character will come into play during the upcoming season is still unknown.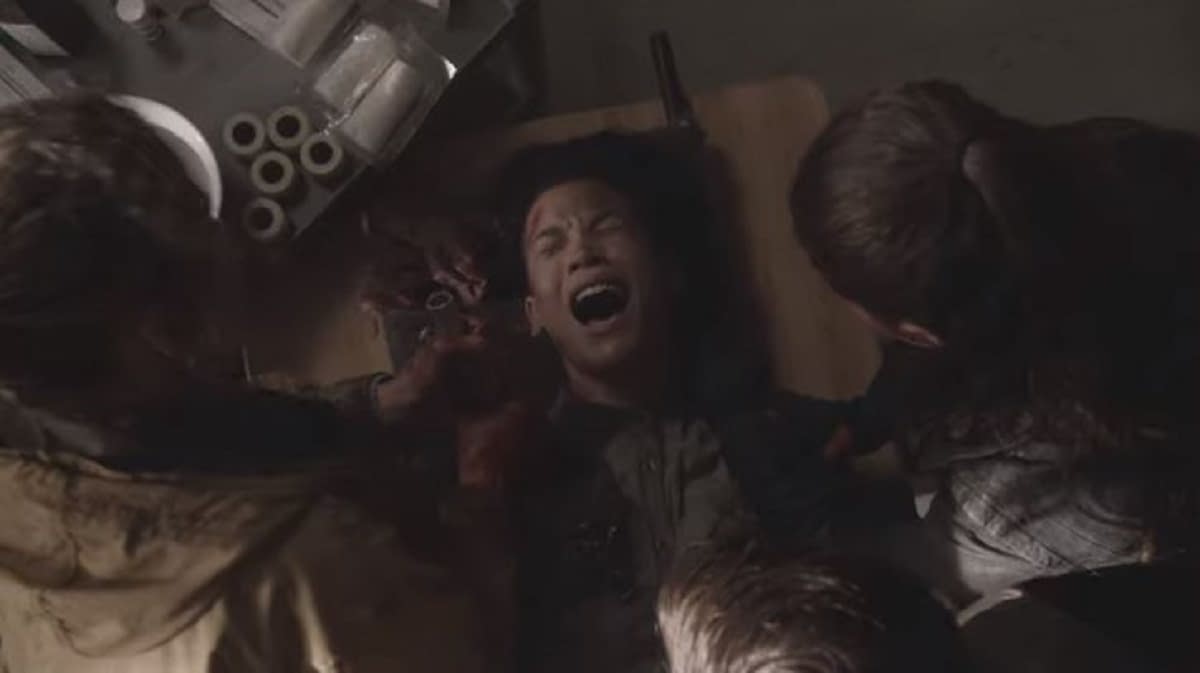 AMC's Fear the Walking Dead is executive produced by showrunners Andrew Chambliss and Ian Goldberg, as well as Robert Kirkman, Scott Gimple, David Alpert, Gale Anne Hurd, and Greg Nicotero, and produced by AMC Studios.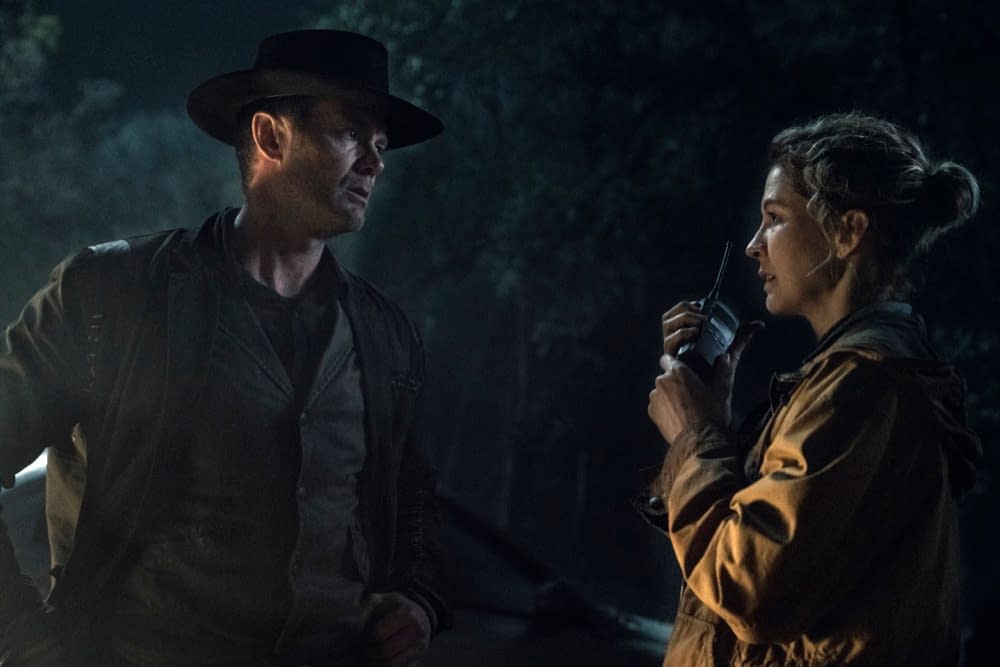 Fear the Walking Dead airs Sundays at 9 p.m. ET/8 p.m. CT – leading fantasy-horror series adaptation NOS4A2, based on Joe Hill's best-selling novel.