The CW has released the title and synopsis for the penultimate episode of The Flash season 4. The episode title is 'Think Fast' and guest stars David Ramsey who plays John Diggle, aka Spartan, on Arrow. This will be Ramsey's fifth appearance on the series, including the original crossover between The Flash and Arrow, the setup for Legends of Tomorrow, and the episode with King Shark. He only appeared in the final part of the Crisis on Earth-X event this year, which was Legends of Tomorrow.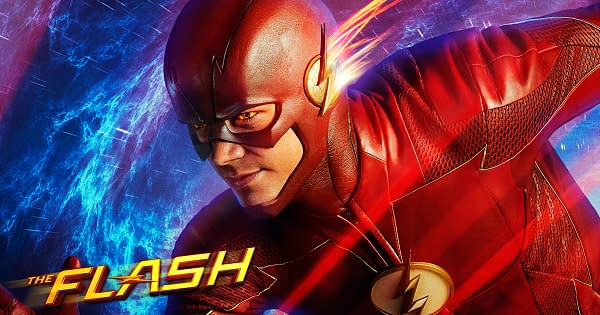 Here is the synopsis they released:
Think Fast

DAVID RAMSEY GUEST STARS — When DeVoe assaults an A.R.G.U.S. facility to complete his Enlightenment Machine, Barry (Grant Gustin) realizes the only way he can stop him is if he allows Cisco (Carlos Valdes) and Caitlin (Danielle Panabaker) to accompany him into the facility. Still shaken by Ralph's death, Barry isn't sure he wants to risk any more of his friends' lives and considers taking on DeVoe solo. Viet Nguyen directed the episode written by Sam Chalsen & Kristen Kim (#422). Original airdate 5/15/2018.
The DeVoe (Neil Sandilands) is likely going after Fallout (Ryan Alexander McDonald), who is being kept at an ARGUS facility — and now that Diggle works for ARGUS, it makes sense that he would get involved. Interesting that it says he's still shaken by Ralph's death, with how they dealt with it this last episode it almost felt like they were going to move on from that.
The Flash airs Tuesdays at 8 p.m. ET on the CW. 'Think Fast' will air May 15th, two nights before the season finale of Arrow.
Enjoyed this article? Share it!