The Flash Season 4: Cisco and Gypsy are Headed for a Heart-to-Heart Talk
The previous episode of The Flash season 4 had Cisco Ramon (Carlos Valdes) trying to help out Breacher (Danny Trejo), the similarly powered father of Gypsy. At the end of the episode Cisco was offered something that could change not only the course of his life, but also the course of his relationship with Gypsy (Jessica Comacho)… but we really had no idea what he was going to choose.
But a new synopsis released by The CW for the 20th episode of the season tells us that the vibing couple are headed for a heart-to-heart talk… and those never seem to go well. Also, it's interesting to see that Gypsy is part of a plan to stop the Thinker. Her powers work just about the same as Vibe's, so why would the need her when they already have Cisco?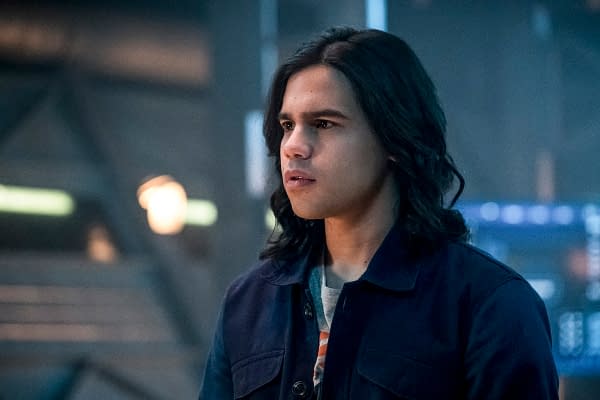 "Therefore She Is"
GYPSY RETURNS — Barry (Grant Gustin) and Team Flash team up with Gypsy (guest star Jessica Camacho) to try to thwart Thinker's plan. Meanwhile, Cisco (Carlos Valdes) and Gypsy have a heart to heart talk about their relationship. Rob J. Greenlea directed the episode written by Sterling Gates & Thomas Pound (#420). Original airdate 5/1/2018.
The Flash airs Tuesdays at 9 p.m. ET on the CW.