The Flash Season 4: The Bad of the Season Was the Constant Losing
As The Flash moved into its fourth season, the knock against season 3 had been that it was too dark. Heart and humor are two key elements that make the show work, and the constant pressure to save Iris (Candace Patton) put Barry (Grant Gustin) in a very different place. Producers and writers acknowledged that and purposely looked to make season 4 lighter, introducing the character of Ralph Dibny (Hartley Sawyer), aka the Elongated Man, who did bring a lot of humor to the season. The problem for me and a lot of folks online is that the villain, The Thinker (Neil Sandilands), was always way 10 steps ahead of Team Flash, which meant that the constant losing to him began to drag down the season.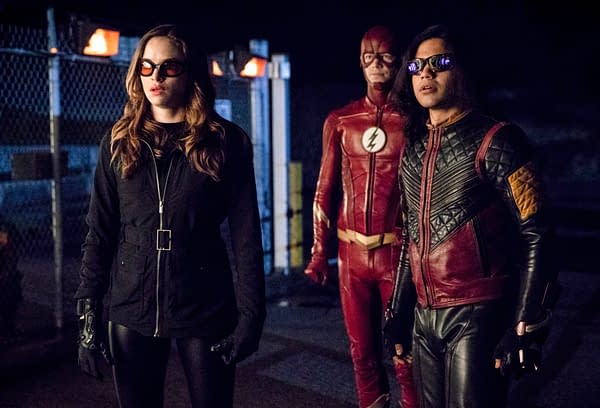 It may be the problem of having a show that has 23 episodes in a season and introducing the villain early on. You can't defeat the villain too early, and with someone whose power is to out-think and out-plan everyone, he can't really be beaten until he's finally beaten. Which meant that the team had very few victories during the season. And when they did, something would negate them.
They saved Brain Storm from Amunet Black, and he was immediately killed and taken over by DeVoe. They stopped Meltdown from blowing up Central City, and Barry was found guilty of murder. They used Flashtime to stop a nuclear bomb, and Jay Garrick announced his retirement. After the crossover, it was one defeat after another after another. And when Ralph died, it seemed to be darker than the previous season.
The season was good for getting away from the speedster villain trope and pushing the team in new directions. I think Ralph is a great new character, and I am looking forward to see what they do in season 5. That said, there really was a point when I was so tired of all the constant losing that I was just ready for the season to end.