On tonight's episode of The Flash we get to see that Harrison Wells (Tom Cavanagh) and his Thinking Cap have been working overtime in the problem of The Thinker and has come up with the Sonic Scepter. The clip below is a bit spoilery, so if you don't want to know, don't go below the photo.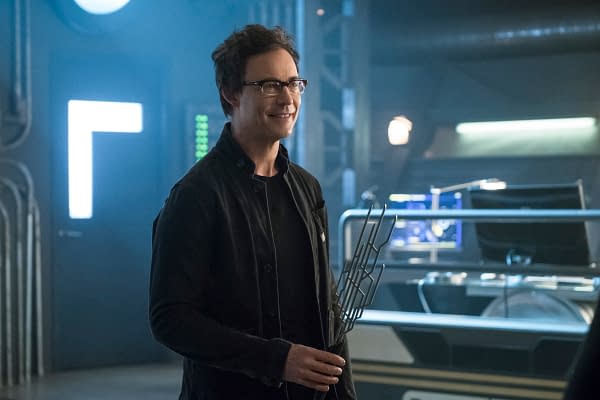 The only power that can get through DeVoe's force field was the sound waves of Izzy Bowin (Miranda MacDougall), but DeVoe is now residing in her body, making that a bad plan of attack. So Wells has come up with what he calls the Sonic Scepter, a specially designed tuning fork that can mimic Izzy's sound waves. One strike incapacitates and two kills. And since it's just a piece of metal, there is no tech for him to use the Kilg%re power on.
Everyone seems pretty happy with the creation except for Joe West (Jesse L. Martin). The look on Joe's face is one of concern, which may come from the fact the scepter can kill or from the fact that Wells is relying a lot on the brain-enhancing helmet. Either way, Joe has an eye on Wells.
The Flash airs tonight at 8 p.m. on the CW.
https://youtu.be/Je-lyVPGnV4
Enjoyed this article? Share it!