I like when The Flash puts out posters for each episode, it makes it feel a bit more comic book-ish and the posters are the covers of the issues / episodes. Last week the put out a poster for Therefore She Is that featured the Flash (Barry Allen), Vibe (Carlos Valdes) and Gypsy (Jessica Comacho) in a setting that made sense for the episode. Now they've released one for the next episode, Harry and the Harrisons.
*** Possible Spoilers ***
.
.
.
The episode includes the return of Amunet Black (Katee Sackhoff) as the team turns to her for help with The Thinker (Neil Sandilands). This his the 21st episode of the season and the synopsis reads:
THE TEAM TURNS TO AMUNET BLACK FOR HELP — With DeVoe's Enlightenment device nearly complete, in order to disable it The Flash (Grant Gustin) and his team must put their faith in an unlikely ally — Amunet Black (guest star Kattee Sackhoff). Meanwhile, Harry (Tom Cavanagh) hits an all-time low when the "Council of Wells" kicks him out but then Cisco (Carlos Valdes) introduces him to the "Council of Harrisons." Kevin Mock directed the episode written by Judalina Neira & Lauren Certo (#421). Original airdate 5/8/2018.
Not sure what we can take away from the background on this poster other than they seem to be slightly away from the city and maybe on water…
The Flash airs Tuesday at 8 PM on the CW.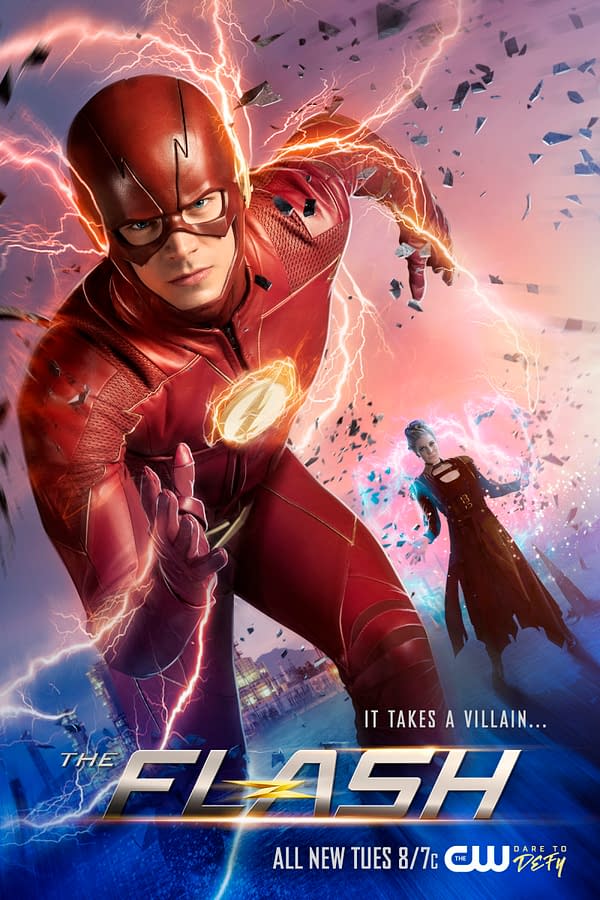 Enjoyed this article? Share it!