"Fleabag": Rejoice! Phoebe Waller-Bridge's Critically-Acclaimed Series Is Back – As a Book!
Fleabag: Scriptures by Phoebe Waller-Bridge will be published by Ballantine Books, an imprint of Random House. Technically, Waller-Bridge already wrote the book ages ago: it's a collection of the shooting scripts of Seasons 1 and 2 of the show (you can sense our hope for a third season there). She wrote those years ago before production. She will, of course, write an afterword about the process of writing and filming the two seasons.
Fleabag, for those of you who don't know, is a dark comedy about an unnamed upper middle-class London woman coping with trauma and grief through sex. booze and bad decisions. She makes the viewer complicit by breaking the fourth wall and talking directly to the viewer. She has a tortured relationship with her family. Her highly-strung sister is pissed off at her. Said sister's husband is a nasty bastard. Her grief-stricken father is beholden to her manipulative sociopathic artist godmother. In season 2, she tries to make her life better and decides to seduce a priest, as one does.
Yes, it's a comedy.
The Joy of Scripts
Fleabag originally began life as a one-woman stage play that Waller-Bridge performed at the Edinburgh Festival back in 2013. She was commissioned by BBC Three to adapt it into what became season 1 of the show in 2016. The show's unapologetic go-for-broke brand of messy feminist emotional exploration made it a sensation. When it hit Amazon Prime in the US, Waller-Bridge and the show became an international sensation.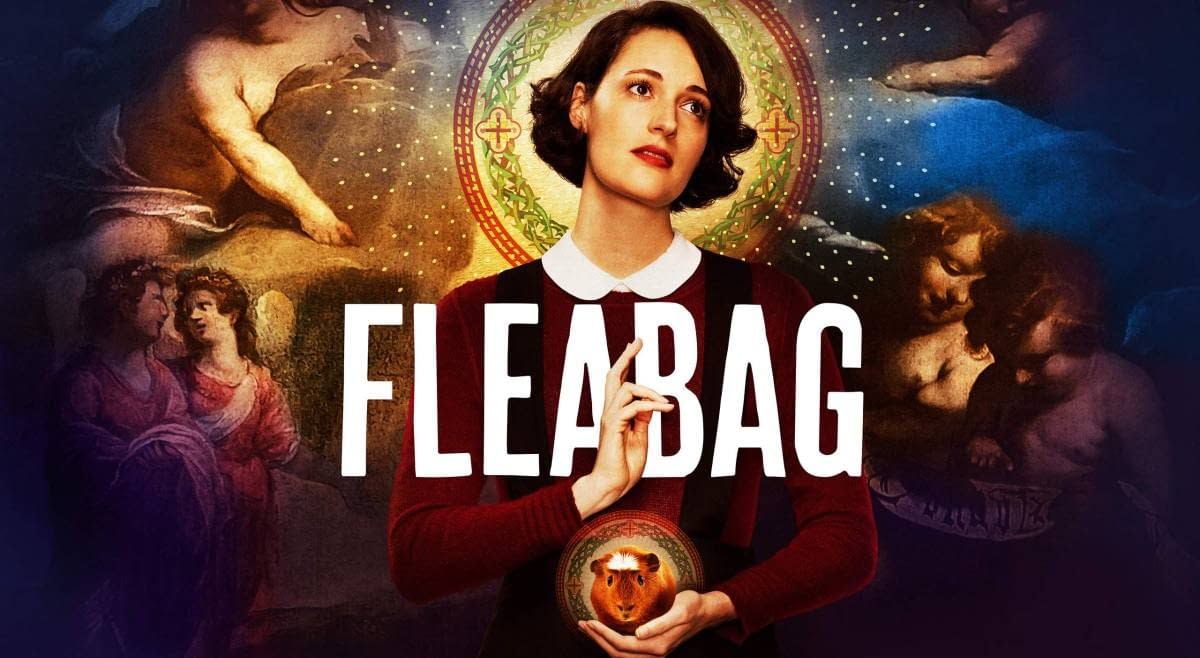 Actually, there is already a Fleabag book – the script of the original play was published in 2014 and remains in print to this day. If you want to go back to the source, you can read the play to see how it was expanded into the first season of the TV series.
I love script books. Scripts are great. They reveal the writers' mental process and intentions before the camera starts rolling and the actors say the lines. They're invaluable for writing students. There are many of us who would love to read Waller-Bridge's postmodern feminist take on James Bond, but that script probably won't ever be publicly available.
Fleabag: Scriptures is out on November 5th and can now be preordered.