'Game of Thrones' Season 8: Sansa Gets Battle Armor?!
The 8th and final season of HBO's hit series Game of Thrones is just under two months away, and we feel like Jon Snow- we know NOTHING! This is probably for the better- being surprised by twists and turns and the likely ending of the saga of Westeros by fire and ice.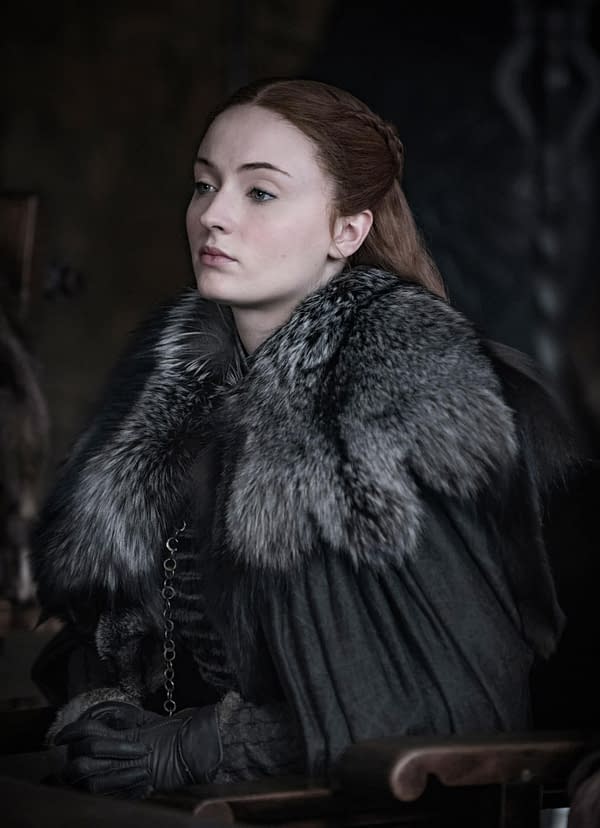 That said- there are some teases we are COMPLETELY interested in, like what Sophie Turner said about a possible new look for her character, Sansa Stark. While speaking to Entertainment Weekly, Turner revealed the costume news:
"This is the first time I've had armor. We the idea of it being very protective and she buttons herself up. I wanted her to have a bit of armor and be a bit more warrior like. She's like the warrior of Winterfell."
There was a brief description too; don't expect to see a Jaime Lannister or Brienne of Tarth-style metal armor, but more like a jet-black ensemble made of thick leather or similar material.
So, more like Yara Greyjoy then? Yeah, we can totally see that making sense for Sansa.
Thus far, the first glimpses we've had of Sansa and co from season 8 haven't given away much, but David Benioff and DB Weiss have promised a proper trailer before the April return of the show.
The 8th and final season of Game of Thrones will premiere on HBO on April 14th, 2019.