'Game of Thrones' Takes Us Inside s8e2, "A Knight of the Seven Kingdoms" [SPOILERS]
Hopefully, you've managed to catch up with the 8th and final season of HBO's hit series Game of Thrones, especially episode 2 "A Knight of the Seven Kingdoms". If not, you may want to do that before watching the newest episode of "Game Revealed", the behind-the-scenes video series HBO has been releasing each week for the show.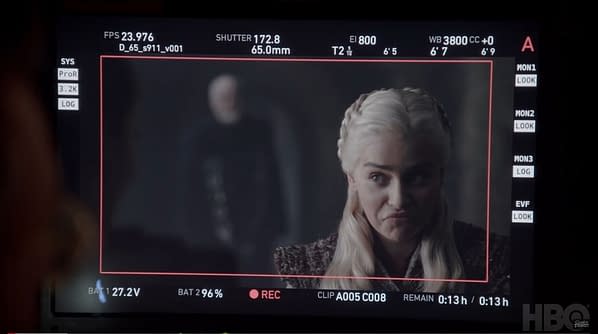 Seriously, there will be some things in this video you probably DON'T want spoiled, so one last chance….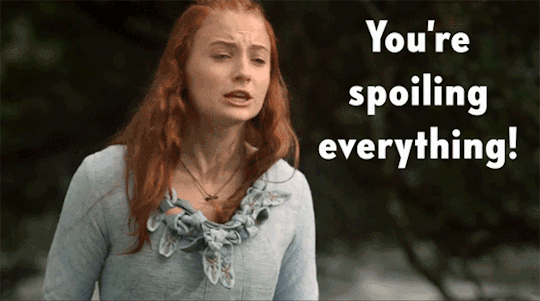 David Benioff begins by saying the first order of this season was to expand on Winterfell, since we'd be spending so much time in the ancestral home of the Starks. This meant, per the art director Hauke Richter, a total rebuild of the existing set into "a proper castle".
On set VFX supervisor Stefen Fangmeire (what an amazing name!) goes through the details of the newly-added North Gate area, commenting that the Walker's attack will "come from the North".
Emilia Clarke compares the Oathkeeper scene (where Jamie, Nikolaj Coster-Waldu shows up) to a boardroom meeting, needing to "show you how I work".
Gwendolyn Christie describes the scene of Brienne stepping in to vouchsafe for Jamie's conduct "almost an act of love", and we don't disagree.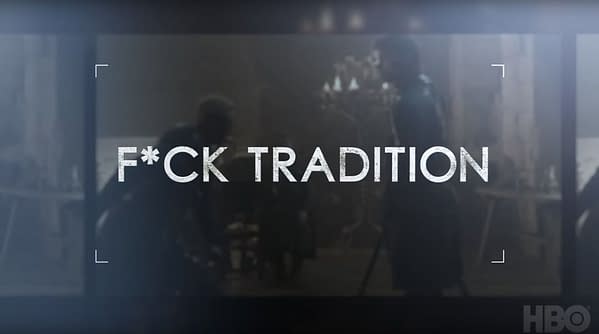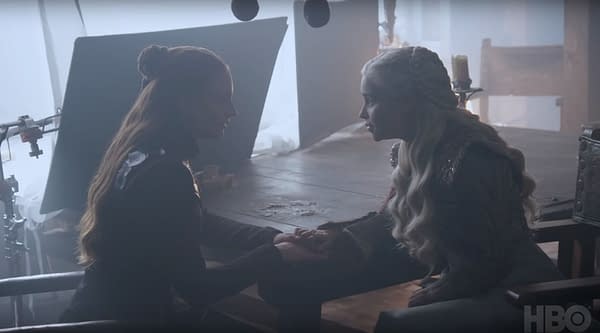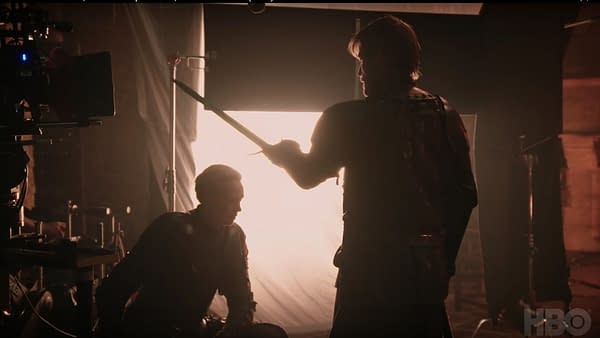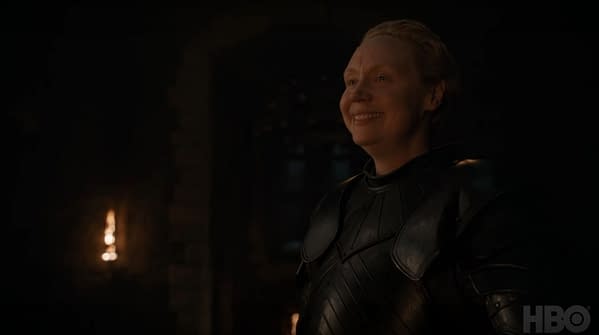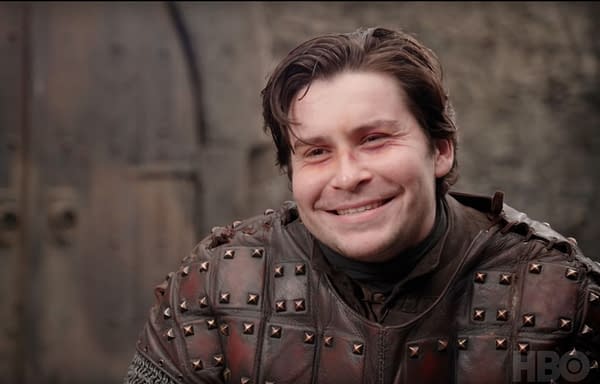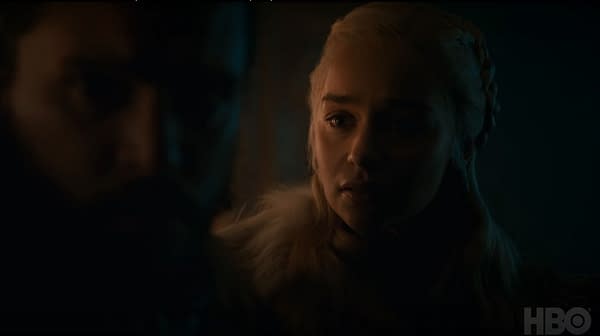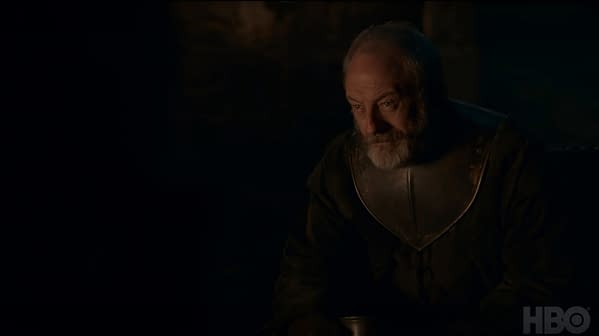 There is obviously a lot of unpack here in terms of motivations, BTS awesomeness and comments from the cast, so make sure you check out the episode.
Game of Thrones continues for just four more Sundays on HBO before the end of the series.