The Gifted Season 2 Episode 14: The Mole is Revealed! (PREVIEW)
FOX's The Gifted is wrapping up its second season. We have a promo for episode fourteen, the second to last episode of the season, and it promises something pretty cool. The show is on a two-week hiatus but we'll get to see the conclusion that cliffhanger from the previous episode and maybe start tying up several of these plotlines as we go into the final two episodes. We also have the summary for that upcoming episode so we know what to expect.
https://youtu.be/ssk9kt9eBeE
The Gifted s02e14 'calaMity': When one of the Inner Circle goes missing, Reeva intensifies security in their compound, but realizes that her plans may have already been exposed. Furious and paranoid, Reeva resorts to violence. Caitlin and Reed consider using the serum to restrict Lauren's use of her powers, hoping it will help her as she wrestles with nightmares about the Inner Circle and her ancestors. And it's the battle of two extreme ideologies when the Morlocks and the Purifiers come face-to-face in battle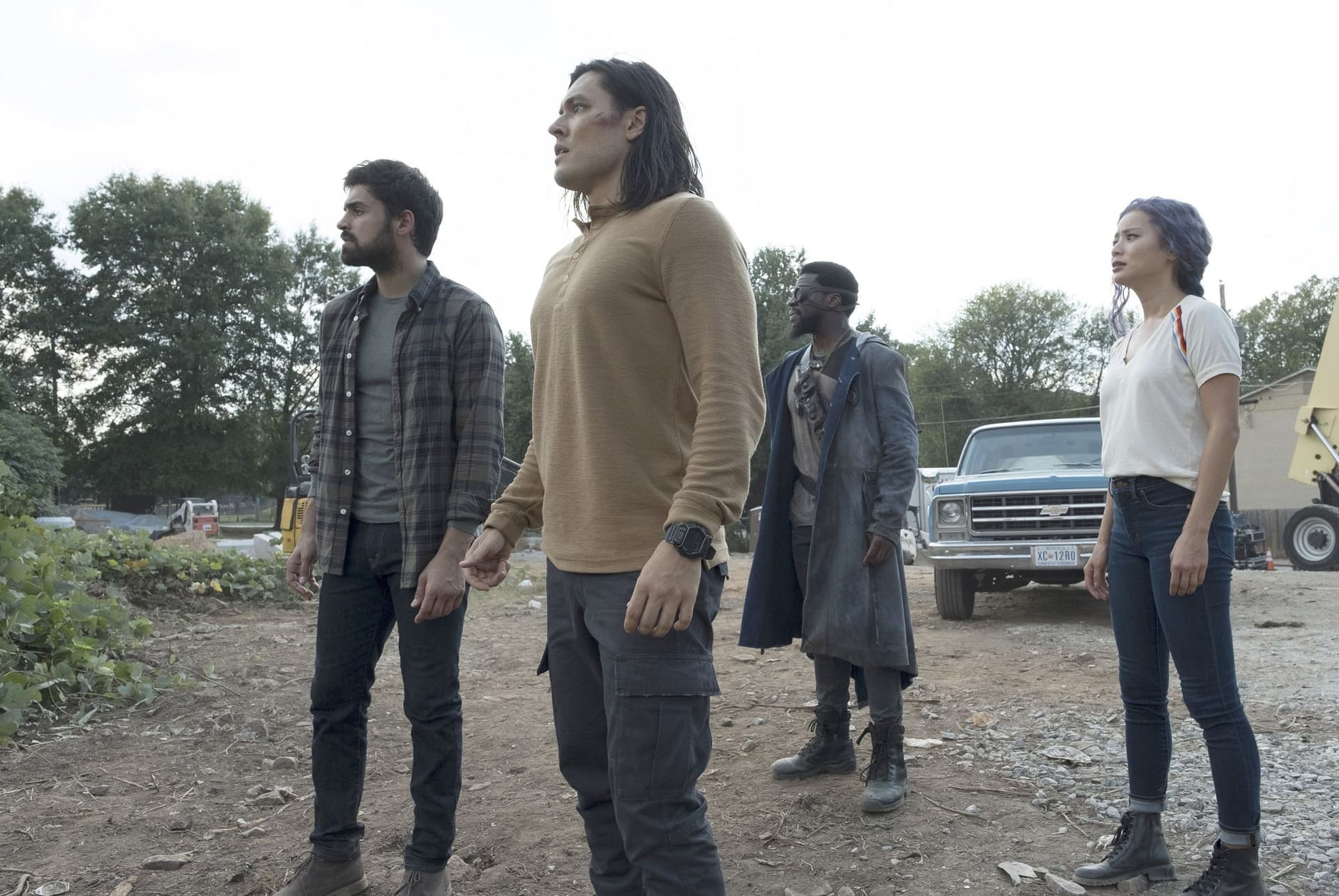 Action-adventure family drama THE GIFTED, from Marvel, tells the story of a suburban couple whose ordinary lives are rocked by the sudden discovery that their children possess mutant powers. Forced to go on the run from a hostile government, the family joins up with an underground network of mutants and must fight to survive.
Created by Matt Nix, FOX's The Gifted stars Stephen Moyer, Amy Acker, Natalie Alyn Lind, Percey Hynes White, Sean Teale, Emma Dumont, Jamie Chung, and Blair Redford. It airs Tuesdays on Fox