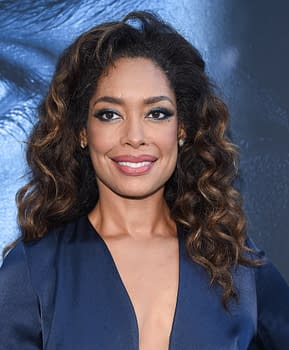 Suits has been in the news a lot lately, mainly for the fact that original cast member Meghan Markle is leaving at the end of the season to join the British Royal Family. But she's not the only member of the original cast making news as Gina Torres is returning to the series long enough for the season 7 finale to work as a backdoor pilot for a spinoff series. And while that plan had been in the works for a while, the series hadn't gotten a title… until now.
The new series has Torres's character of Jessica Pearson moving to Chicago and getting involved in politics. And while USA is part of the NBCU, they couldn't exactly call it Chicago Politics… I think Dick Wolf now owns the name Chicago… so the new series will be called Second City, another nickname for the Windy City.
There are two schools of thought regarding where the Second City name came from — the first has to do with how it used to be second in population only to New York (now it's third behind Los Angeles as well). But a more likely cause of the name had to do with the 18671 fire that burned down a huge part of the city, allowing them to rebuild out of steel and brick instead of wood… creating a second city.
Torres announced the title today at NBCU's upfront presentation to advertisers and showed footage from the recent Suits season finale. The backdoor pilot was written by Suits creator and executive producer Aaron Korsh and executive producer Daniel Arkin, who, along with Torres, will serve as executive producers on the series. Arkin will also be the showrunner.
Enjoyed this article? Share it!