Good Eats: Reloaded Season 2 Episode 5 Review: An Egg-cellent Return
Good Eats was one of those shows I got into when I was a child because of my mother. She loved Alton Brown's nontraditional tactics, comedic anecdotes, and bizarre humor. I didn't develop a true love for him (ok, and possibly a little crush) until Cutthroat Kitchen, – which I will confess to having binge-watched at least 62 times. Don't even get me started on how hysterical he was on the last season of Worst Cooks in America. If you haven't watched, definitely do (unless being horrified at contestants getting scolded is not for you). If you're not too familiar with the original series' history, Good Eats premiered in 1999 on Food Network, as a young Brown explored the techniques and science behind food and cooking. Through fun camera angles and hilarious commentary, he demonstrated the "how to's" of cooking simple meals and the pros and cons of everyday cookware.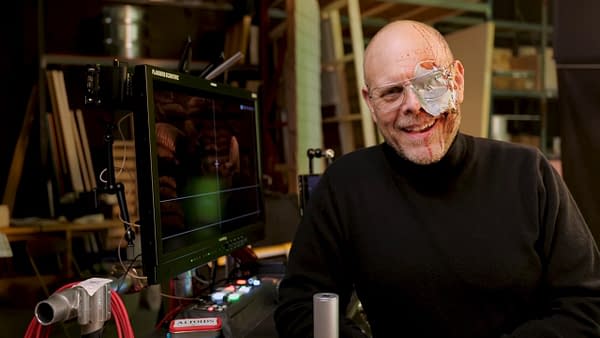 In 2019, Cooking Channel revived the show with a much more well-rounded and experienced Brown taking stabs at his old self: brilliant move to correct some of the info from back in the day. Cooking has come a long way since then, and a lot has changed. However, Brown remains an entertaining cynic. The premier episode of Season 2 had me immediately dragging my laptop to the kitchen and making his version of scrambled eggs. Why? Because anyone who knows me knows I love two things: eggs and mayonnaise, and Mr. Brown put both together. Dare I say, it was delicious. I apologize, I didn't have the patience to heat up my carbon steel pan in the oven for 30 minutes because hunger and excitement called.
This week, Brown tackled all things eggs, in his "The Egg Files" recap of Good Eats, enlightening us with cooked eggs being healthier than raw, how to grade and store (keeping them in the fridge on the side?), and salmonella. I felt like I got a perfect score on some kind of food test when he affirmed that carbon steel pans are better than nonstick, which let's face it are not really nonstick for too long. Not sure I'd tackle removing all my knobs and forgoing my stovetop, a comedic way to demo their non-essential need when making eggs. Brown did a quick and easy job presenting making the perfect fried egg, scrambled, and boiled or rather steamed.
Good Eats Reloaded is a very different type of cooking show, which actually honors the uniqueness of the original series while still maintaining its own identity. As a lover of (almost) all things Food Network and Cooking Channel, it's delightful to watch and enjoy. Brown talking to his previous self as if critiquing a stranger is hilarious, and the tips are beneficial to the average person. Using salt and a rag to clean a frying pan? Utter brilliance.