Gotham Season 4: No Man's Land is Tomorrow Night
Now that we know Gotham will be back for a final 13-episode season, what happens tomorrow night will change everything. The season finale is called 'No Man's Land', and like the comic it's named after, it will shake the city to its core and create a whole new set of alliances and enemies. Fox has dropped a trailer for the season finale which you can see below, but it has some spoilers in it, so be warned if you want to go in with a clean slate.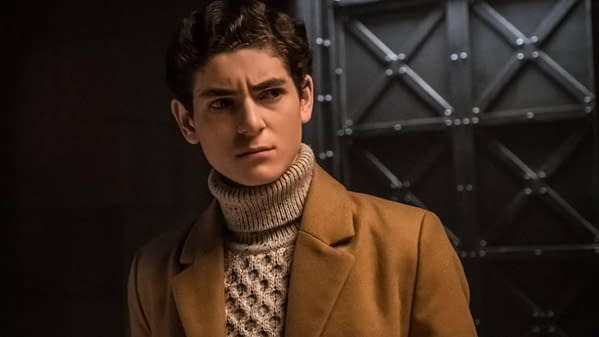 The trailer cuts through a lot of scenes, giving more teases than details with everything from Gordon (Ben McKenzie) trying to interrogate Jeremiah (Cameron Monaghan), Selina (Camren Bicondova) being rushed to surgery, Bruce (David Mazouz) being confronted by Ra's al Ghul (Alexander Siddig), Barbara (Erin Richards) putting together her crew and Penguin (Robin Lord Taylor) asking who he gets to kill, Alfred (Sean Pertwee) telling Bruce Gotham isn't his responsibility and Bruce saying he is making it his… and the Riddler (Cory Michael Smith) trying to kill Gordon in what may be the most Batman '66 way they could get away with on this series. It looks like the finale is going to be absolutely insane.
Gotham airs Thursdays at 8 p.m. ET on Fox.