'Gotham' Season 5: Was Salem's Shane West Just Cast as a Certain Famous Bat-Breaker?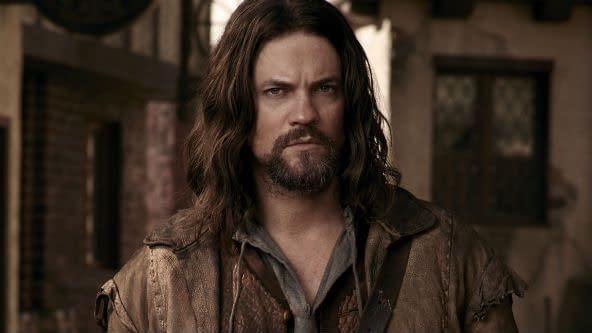 With Gotham approaching its fifth and final season, Fox's Batman prequel series appears to be saving the best – or the worst, depending on your perspective – for last. The League of Extraordinary Gentlemen's very own Tom Sawyer, Shane West, has been tapped to make his return to the DC Comics side of things in a villainous-to-possibly-big-bad recurring role.
West's (Salem, Nikita) Eduardo Dorrance is an old army buddy of Jim Gordon's (Ben McKenzie) who Gordon lost contact with after the war. Dorrance returns to Gotham years later, leading a team of elite soldiers with the goal of helping Gordon restore order to No Man's Land. But as the scales fall from Gordon's eyes, he realizes Dorrance's true intentions in Gotham are much darker and more evil than he could have believed.
https://youtu.be/wD5q-_H3Ddg
Now's the time to start connecting the comicbook-to-television dots: Eduardo may be related to well-known Batman villain King Snake/Sir Edmund Dorrance – who also happens to be the father of (in)famous bat-breaker Bane. It's quite possible that Eduardo could be Bane, speculation that seems much closer to becoming fact when (SPOILER) you check out the episode titles below.

Fans attending this year's New York Comic Con (NYCC) will have the chance to find out more about West's Dorrance and other aspects of Gotham's final season when Fox hosts Gotham Special Video Presentation and Q&A on Sunday, October 7th, beginning at 11 a.m. The series makes it final appearance at the convention this year, bringing along stars and producers for a special presentation and Q&A.
Here's a look at the upcoming season's promotional poster, an overall look at the season's themes, and the titles of seven of the first eight episodes: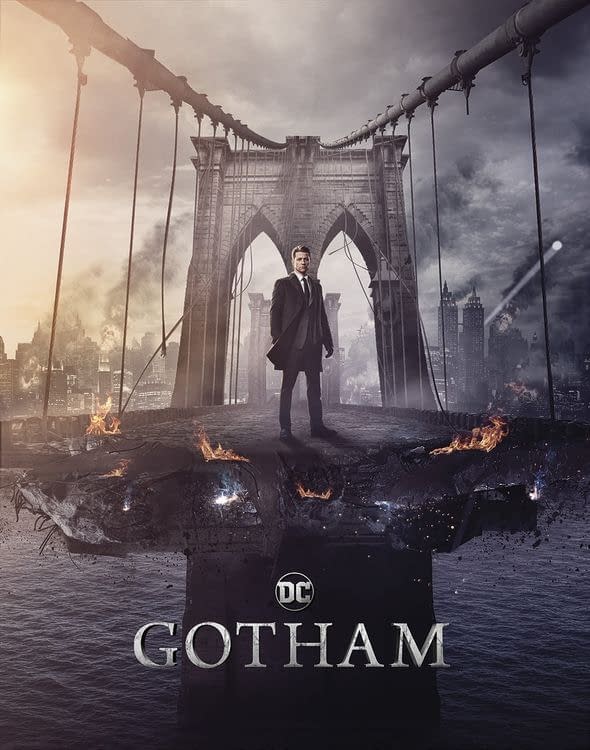 With Gotham on the brink of total anarchy and cut off from the outside world, only Jim Gordon, Bruce Wayne and a handful of heroes remain behind to retake the city. Inspired by the "No Man's Land" arc from the comics, villains including Penguin, the Riddler, the Sirens and Jeremiah have taken claim on various regions of the city. Will order be restored, or will chaos reign in Gotham?

Gotham s05e01 – 'Year Zero'
Gotham s05e02 – 'Trespassers'
Gotham s05e03 – 'Penguin, Our Hero'
Gotham s05e04 – 'Ruin'
Gotham s05e05 – 'Pena Dura'
Gotham s05e06 – 'The Air is Getting Slippery'
Gotham s05e07 – 'TBA'
Gotham s05e08 – 'I Am Bane'