A little under a month ago a story broke that said Bumblebee star Hailee Steinfeld was in talks to reportedly join the Hawkeye series for Disney+ as Kate Bishop. This casting was met with a lot of excitement for fans as Steinfeld is a great actress who has proven that she can do drama and comedy over the years. However, despite the casting coming from a good source, Marvel and Disney never confirmed the casting and now it sounds like it might not happen.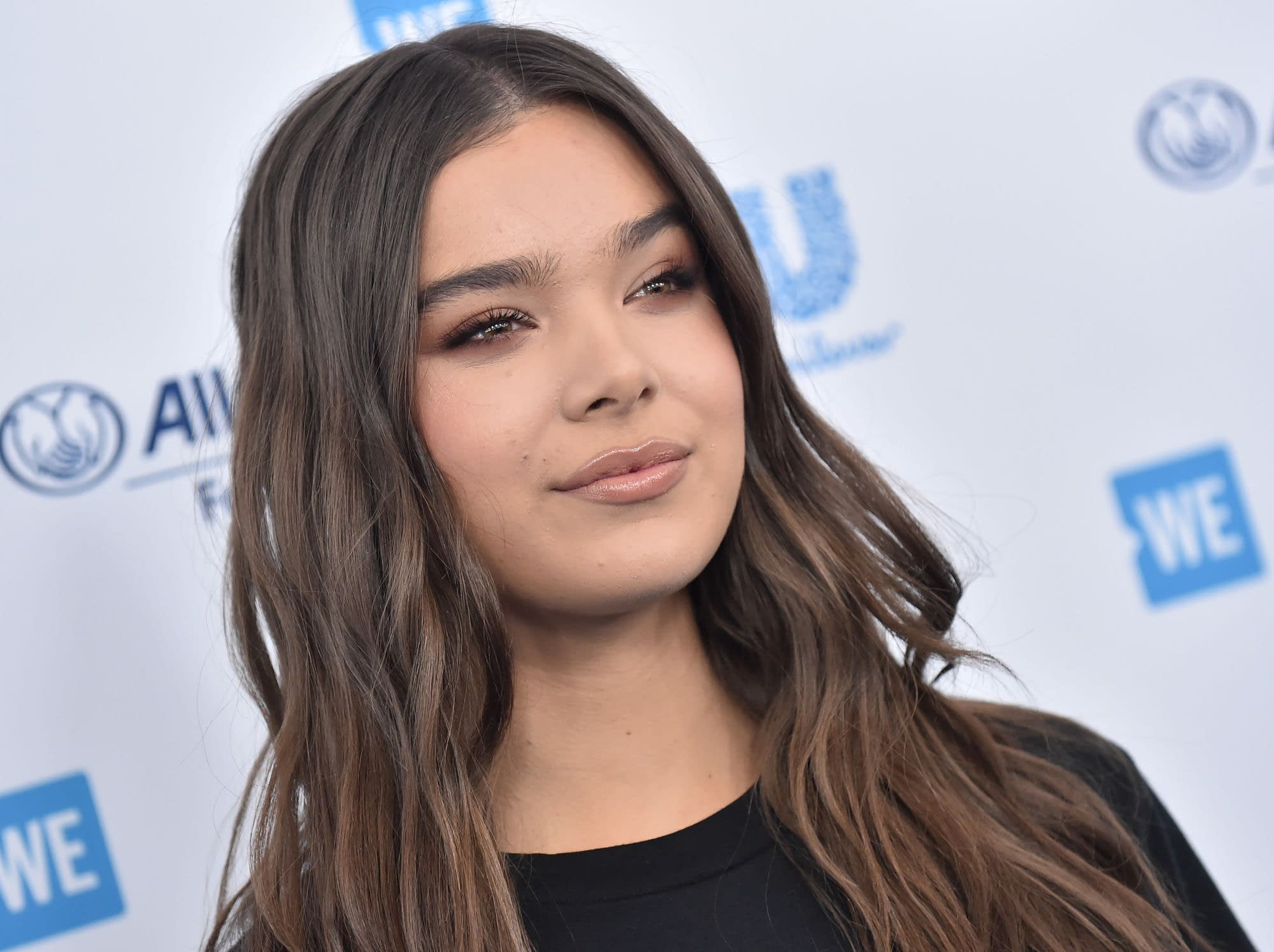 Steinfeld is currently doing press for the new Apple TV+ series Dickinson and was asked by the Radio Times about the Disney+ series and whether or not she would be joining the Marvel Cinematic Universe. She artfully dodged the question but it didn't sound too promising.
"That's not something that's necessarily happening," Steinfeld said. "We're going to wait and find out, I guess."
At the moment we don't know much about the Hawkeye series. Jeremy Renner took to the stage at San Diego Comic-Con to announce the show and reveal the fact that Kate Bishop, a young woman who has taken on the mantle of Hawkeye before, will be in the show. The logo and look of the brief teaser video look very similar to the Matt Fraction and David Aja versions of the characters which were universally praised by fans and critics as one of the best versions of the character of Clint Barton.
The series is set to debut in fall of 2021 so Marvel will have to start shooting sooner rather than later if they're going to make that release date.
Enjoyed this article? Share it!