'Happy!' Season 2, Episode 6 "Pervapalooza": An Unsatisfying "Happy! Ending" [SPOILER REVIEW]
Welcome back to our regularly-scheduled review of SYFY's Happy! season 2, where this week we take a look at the intriguingly-titled "Pervapalooza" – which unfortunately felt more like a dry hump without a "Happy! ending."
Last week's episode really drove home the point as to why the Easter season is so important to this season thematically: each of our heroes has been brought down to their lowest points – all thanks to the machinations of the one and only Sonny Shine (Christopher Fitzgerald). Big problem for Sonny, though? Those "resurrections" are coming at the worst possible time – and definitely in the wrong location: his corporate headquarters/"fortress of perverted solitude" – where pretty much anything and everything could go wrong.
Happy! season 2, episode 6 "Pervapalooza": Meet Janet, you ape. Happy moves way past the (imaginary) Friend Zone. Sax and Merry get slimy.
SYFY's Happy! is like pizza: even when it's not that great, it's still pizza – and I love pizza.
So looking at it from that standpoint – and understanding that I'm about to land knees-deep in innuendo-land – "Pervapalooza" is that last slice that's been around an extra day and might look a little "shady." But toss it in a toaster oven (Not a microwave: dear lord, we're not animals, people!) to burn off the funk and it's all good, baby!
That's what I took away from this week's episode: it got the job done – but it didn't leave me satisfied. I'm not sure if this was a "reset" episode that was meant to set us up for what's to come or a much-needed "breather" from last week's intense outing: we'll have a better answer to that over the course of the next four weeks.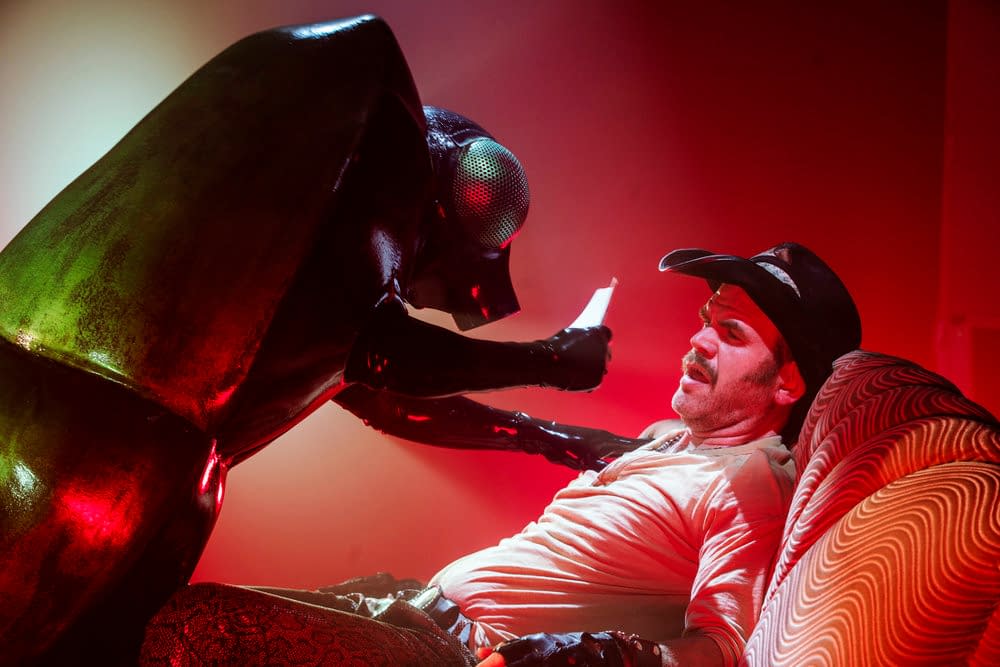 It's not like we didn't get enough to get us through the hour: Merry took down a Wishee, and both her and Sax found out the hard way that (not surprisingly) a Wishee doesn't like to be put up on a meat hook and tortured with a chainsaw (See? We're more alike than we think!). Amanda gets her one-on-one with Sonny – only to find out she's now a walking "plus one" – but Sonny's giving her "something" to help deal with that emptiness she feels. Uh-oh. Meanwhile, Sax threw his need to protect Hailey into overdrive that resulted in an unexpected faceoff with Smoothie that was disturbingly effective (yet a little too brief) and a reunion with Sax's mother (yup, also Meloni) – the grandmother Hailey didn't know was still alive. Oh, and Blue's storyline continued – but that's moving at such a slow pace that it feels like he won't be out of prison until the fifth season.
Once again, the parts were there for another great turn – but they've been there all season so it felt like more of the same. While "the same" still elevates it above most of what's on television, by the sixth episode – with only four remaining – I was looking for a lot more steak to go with the sizzle. This week, the meat was a little tough and not the portion we were expecting.
That said? We absolutely need more Happy and Little Bo Peep (Jamie Elizabeth Kelton) in our lives, and at at least one guest appearance from Le Dic (Michael Maize) per episode.

Happy! Season 2 begins with Easter on the horizon –a season of hideous pastels, dye-stained fingertips and a general "who really gives a f***" attitude. A newly sober-ish Sax finds himself struggling with the demands of family and fatherhood. He has sworn to do right by his ex-wife, Amanda, and his daughter, Hailey, which means no booze, sex, drugs or killing.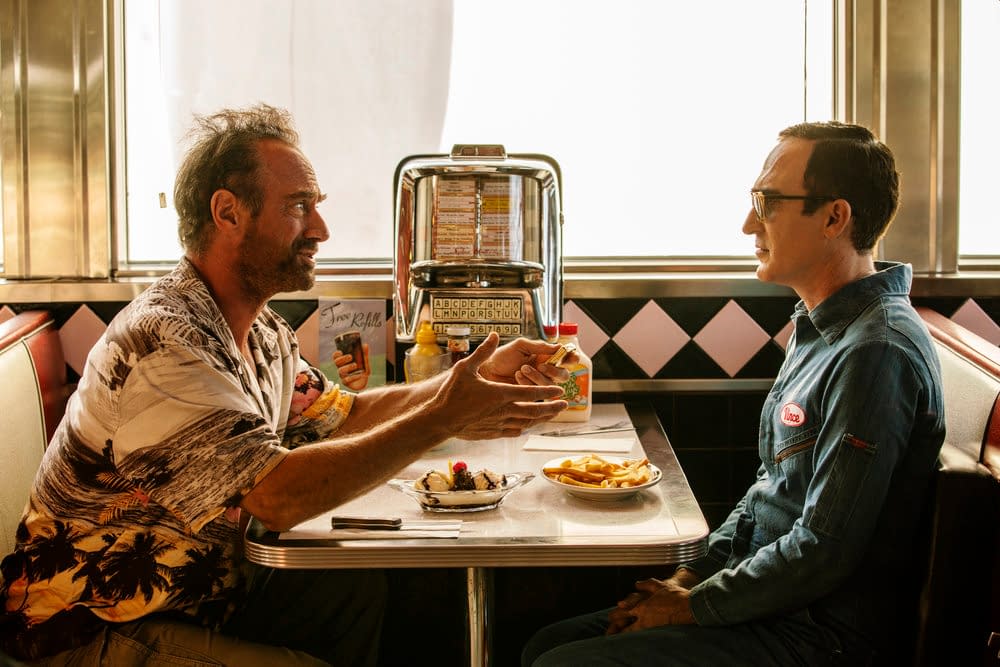 Happy, meanwhile, is resigned to keeping his partner on the straight and narrow while coping with the fact that a maturing Hailey can no longer see him. Sax's fresh start will be tested by a familiar enemy: Sonny Shine, who is on a mission to Make Easter Great Again (MEGA) with the help of his demented Easter Bunny henchman.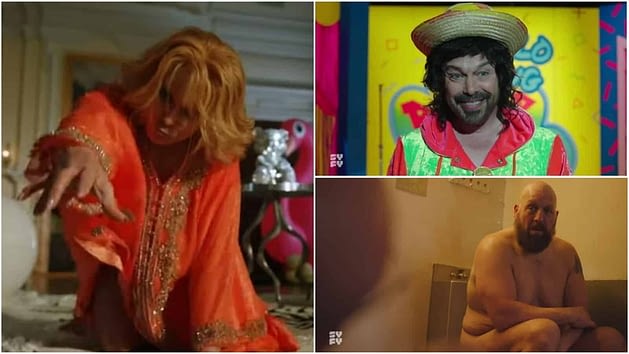 Written and executive produced by Brian Taylor and comic book writer Grant Morrison, SYFY's Happy! is based on Morrison and Darick Robertson's comic book series, starring Christopher Meloni, Patton Oswalt, Christopher Fitzgerald, Patrick Fischler, Lili Mirojnick, Bryce Lorenzo, Medina Senghore, and Ritchie Coster – with Curtis Armstrong, Paul "The Big Show" Wight, and Ann-Margret joining the cast this season. Both Lorenzo and Fitzgerald were promoted to series regulars with the second season. Neal Moritz, Pavun Shetty, and Toby Jaffe of Original Film, Meloni and showrunner Patrick Macmanus will also executive produce; and the series hails from Universal Cable Productions (UCP).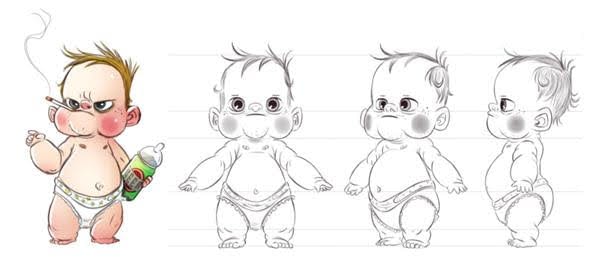 'Weird Al' Yankovic is on board as Smoking Man Baby: toxic masculinity in a diaper, Smoking Man Baby is a jealous, volatile baby blowhard with full tats and a cigarette always dangling from his mouth.
SYFY's Happy! season 2 airs Wednesday nights at 10 p.m. ET.