HBO's 'Wizard Of Lies' First Trailer Shows Robert De Nero Owning The Scene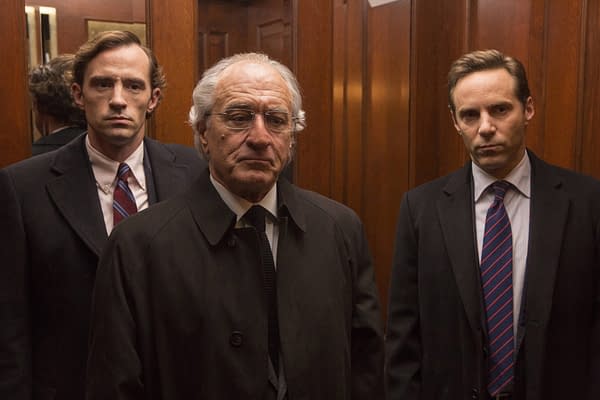 HBO Films' Wizard of Lies is an upcoming film about the rise and and fall of financier, stockbroker, and fraudster Bernie Madoff. The direct to streaming network show follows the rise and fall on the collapse of one of the largest Ponzi schemes in history, and we've now gotten its first teaser trailer. Starring Robert De Nero as Bernie and Michelle Pfeiffer as his wife Ruth, the series has no lack of heavy hitting actors.
Lies also stars Alessandro Nivola and Nathan Darrow as Mark and Andrew Madoff, Bernie's sons, both of whom worked with their father at his investment firm, Kristen Connolly as Stephanie Madoff, Lily Rabe as Catherine Hooper (Andrew's fiancé), and Hank Azaria as Frank Dipascali (Madoff's CFO). Diana B. Henriques, the journalist who wrote the book that the film is about and was also the lead reporter at the New York Times assigned with investigating Madoff's investment firm, will be playing herself.
Marylin Manson's cover of I Put A Spell On You is the music that the trailer is set to, giving the vibe a suitably tragic and threatening tone, given the thousands of people that Madoff's fraud wiped out financially.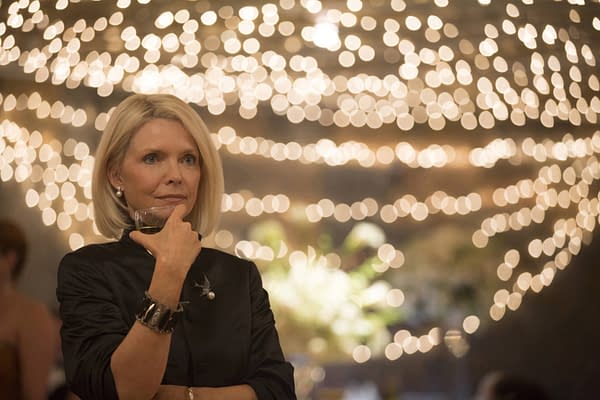 HBO's distributed synopsis for the film is:
In 2008, stockbroker, investment advisor and financier Bernie Madoff made headlines around the world when he was arrested for perpetrating perhaps the largest financial fraud in U.S. history.

Debuting in May, HBO Films' THE WIZARD OF LIES examines Bernie Madoff's Ponzi scheme – his deception, lies and cover-up, all as the financier's wife and sons are catapulted into a harsh and unrelenting spotlight.

Robert De Niro (Oscar® winner for "Raging Bull" and "The Godfather II") comes to HBO for the first time in the role of family patriarch Bernie Madoff. Also on HBO for the first time, Michelle Pfeiffer (Golden Globe winner for "The Fabulous Baker Boys") stars as Ruth Madoff, Bernie's longtime spouse and unwitting partner during the events that would lead to financial ruin for countless people and institutions, as well as his and his family's destruction.
https://www.youtube.com/watch?v=jZqAq78jh_M