"Holey Moley": A Better Look at Bonkers Mini-Golf Course
On Thursday, June 20th, the greatest, wackiest, goofiest concept to hit TV in ages will debut on ABC television. No one in the world is ready for Holey Moley. It's going to be the most incredibly dumb, electrifying, and compelling thing ever broadcast.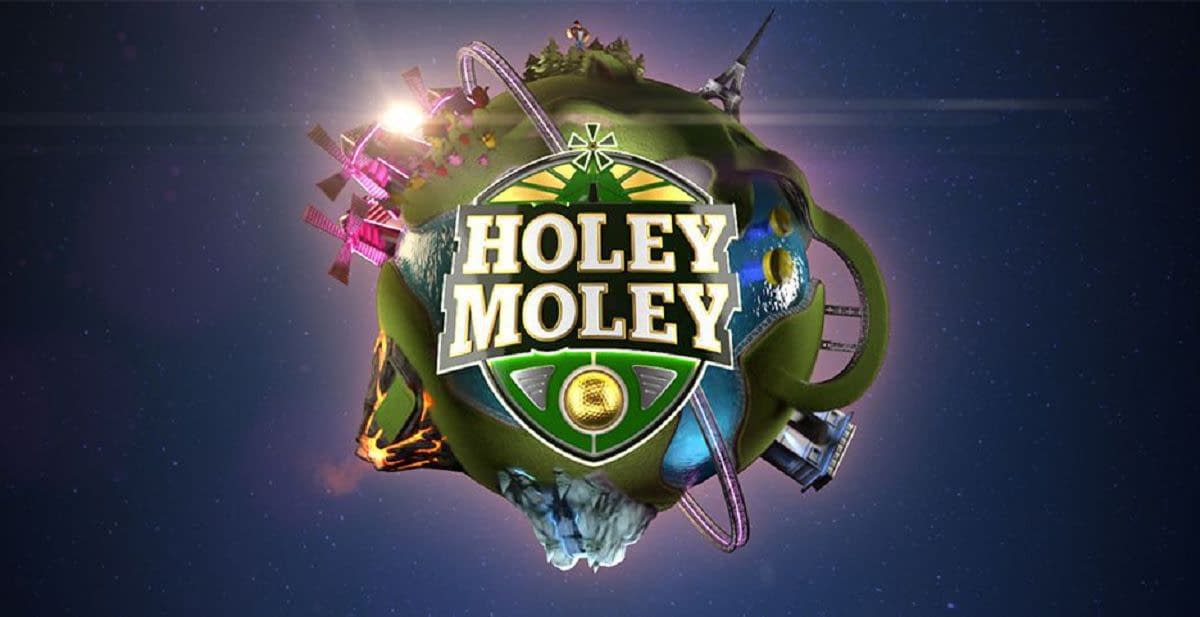 Holey Moley will bring about the End of Days.
Holey Moley will bring peace to the Middle East.
Holey Moley will balance the budget and fix the US health care system.
Okay, maybe it won't do all of those things, but it will spawn the best drinking game I've played since The Masked Singer, where you had to pound your drink every time a judge called a contestant "soulful".
In the our newest drinking game, you'll have to pound your drink every time someone says "Holey Moley", which, if this promo from the show's Twitter feed is any indication, will have your average viewer hammered in about a minute and a half:
Those obstacle courses are the very things of legend. When civilization has collapsed, survivors will huddle around fires and regale each other with tales of when John from Cincinnati made it through Dutch Courage without getting knocked over by a windmill.
How great is Holey Moley going to be? Check out the yucks on this promo:
What's this show all about? Here's a handy press release from ABC explaining the future savior of humanity:
Holey Moley." The first-of-its-kind, 10-episode mini-golf competition will showcase self-proclaimed mini-golf lovers from around the country as they compete head-to-head through an unparalleled, epic obstacle golf course. NBA superstar Stephen Curry will serve as executive producer, resident golf pro of the "Holey Moley" course and appear in every episode. Rounding out the on-camera talent is color commentator Rob Riggle, play-by-play commentator Joe Tessitore and sideline correspondent Jeannie Mai. Be sure to watch on the ABC app from your smartphone and tablet (iOS and Android), computer on ABC.com and connected devices (Roku, AppleTV and Amazon Fire TV).
In my fevered mind, Holey Moley will be the gladiator combat game that post-apocalyptic survivors play to curry favor with the ruler of Barter Town.
Join us here at Bleeding Cool on Thursday night for our review of the first episode. It's going to be legendary.