"Holey Moley" Debuts Thursday – Are You Ready?
Holey Moley is hitting ABC this Thursday, and I can only hope and pray for two things. One, it needs to be stupid as hell. Please, in the name of our most sacred The Masked Singer, please let Holey Moley be as insipid as it possibly can be.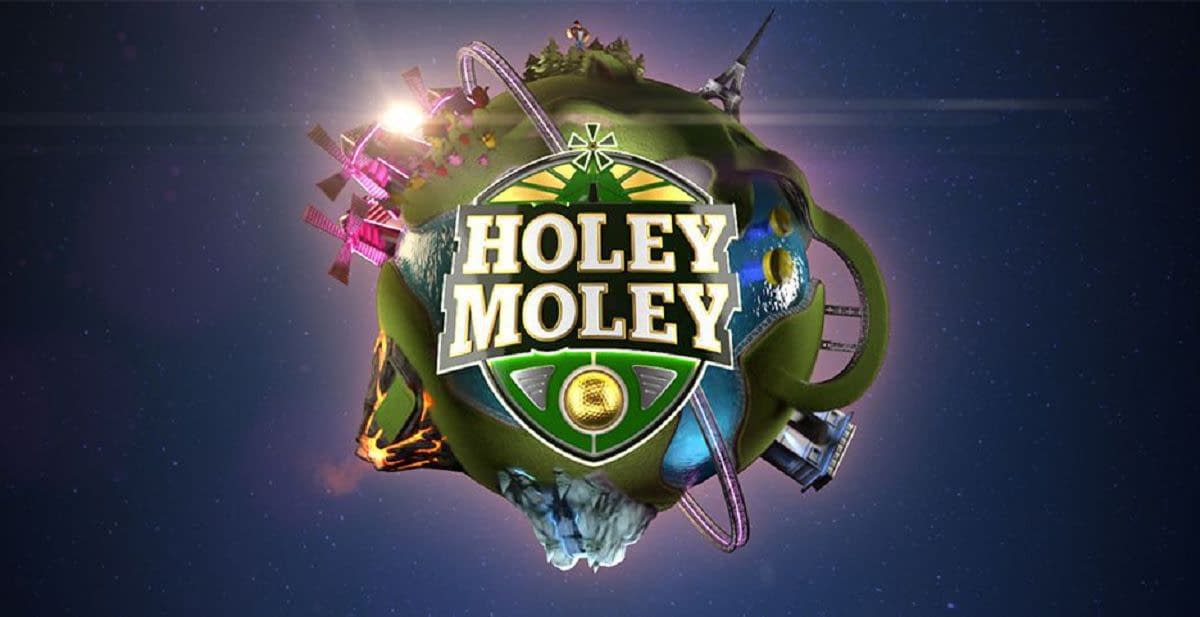 Second, I need the words "Holey Moley" be uttered at least once ever four minutes, because I have a drinking game that is dependent on exactly that.
Stephen Curry is the face behind the action, a next-level mini-golf extravaganza that had a gaudy, weird little baby with a freaky obstacle course. Bring in some mini-golf fans with Capital "E" Extra personalities, and I think we're going to see the beginning of the future of television.
Am I knocking Holey Moley? Absolutely not. I grew up in the era of Battle of the Network Stars, where "celebrities" from The Love Boat would compete against folks from Fantasy Island. It was awful, and I loved every minute of it. We absolutely need escapist weird trash like this on TV. It reminds us that we crawled out of the mud, and we could just as easily crawl back in.
Exhibit one: Here's Steph Curry, luxuriating in his set for Holey Moley. He has a statue of a fox by his feet, and a gigantic painting of a cartoon rabbit hanging by his head. I already love everything about this show.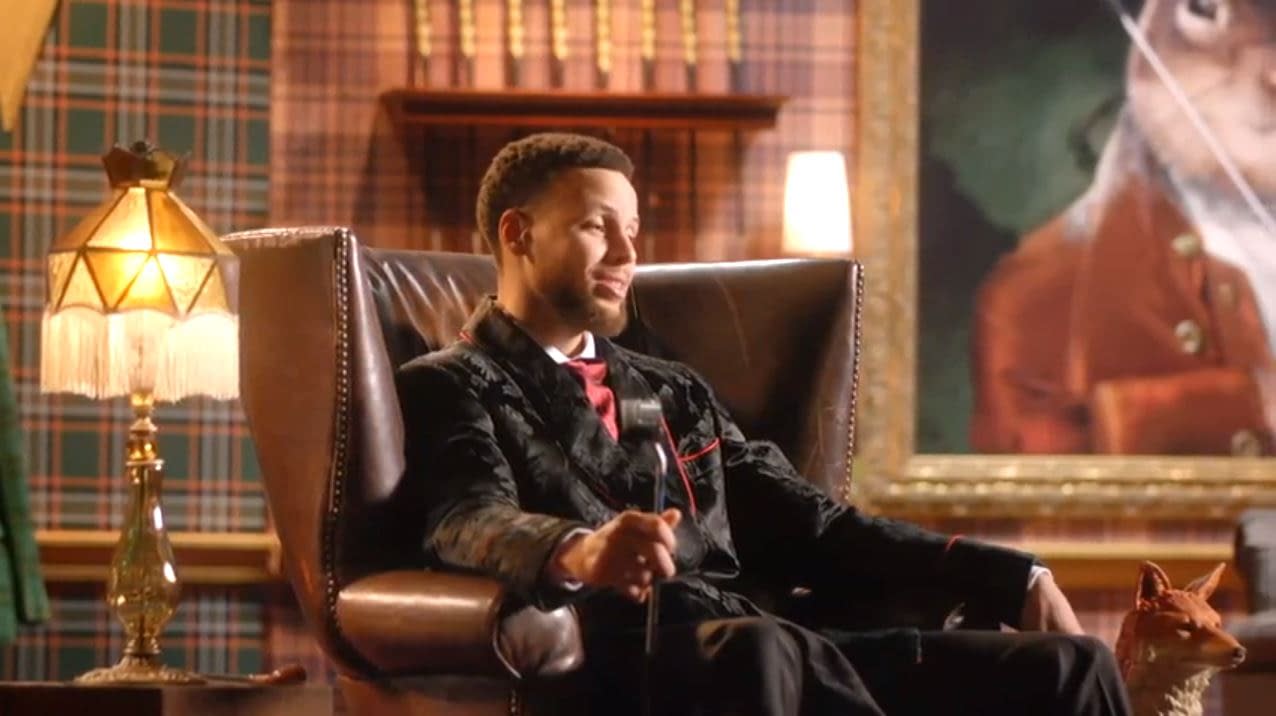 Exhibit Two: Just look at this contestant- She's getting ready to run through Dutch Courage, the part of the Holey Moley course where you have to run through giant foam windmills, just like in Holland, home of the giant foam-rubber windmill. She's revved up, nice form, and she's going for it!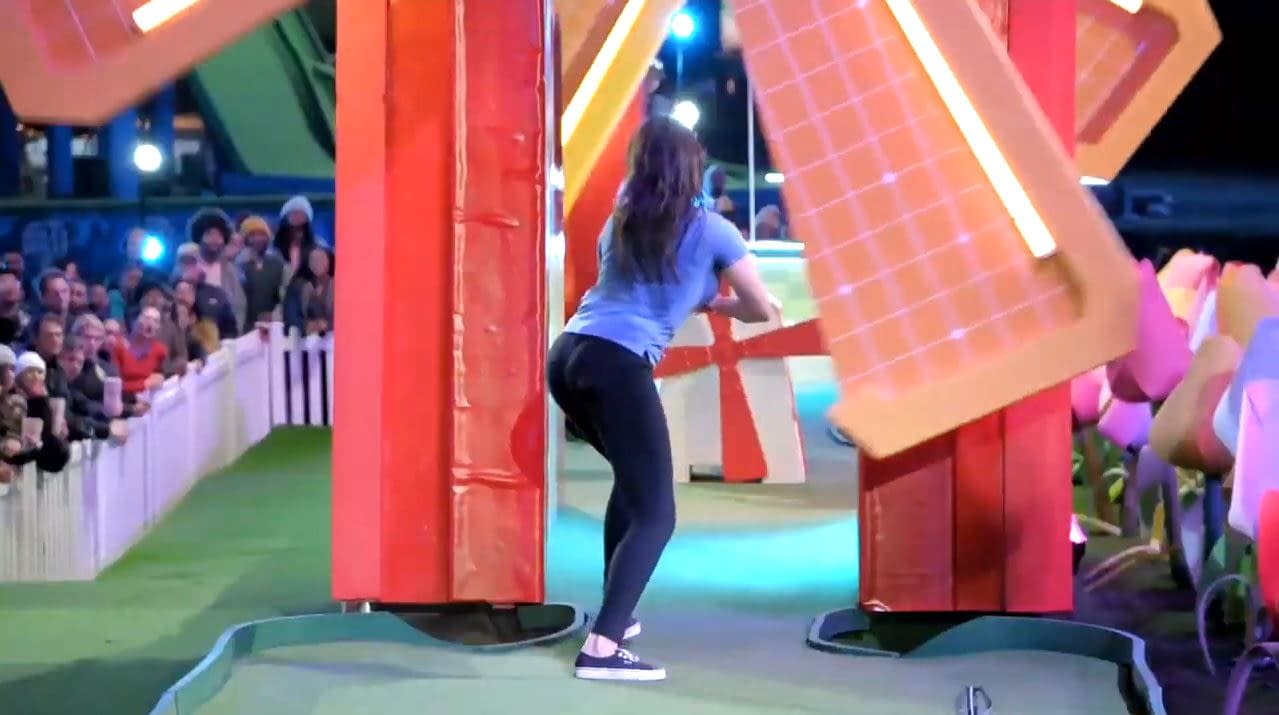 And then, Dutch Courage shows you exactly why Don Quixote hated windmills so much. Nice try, lady. You just got mindmilled.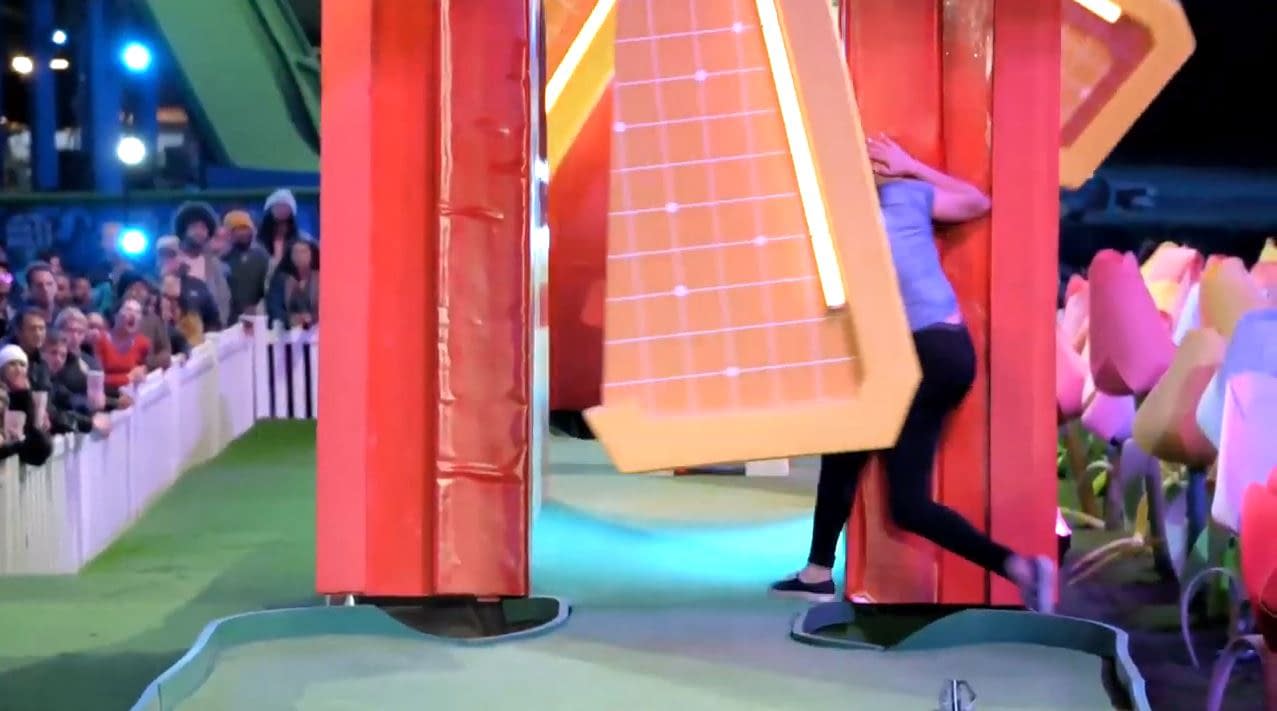 Exhibit the Third: These people are running up a styrofoam hill. I don't know why, but I'm assuming there is a bear or something. That hill looks slick, and getting up can't be easy!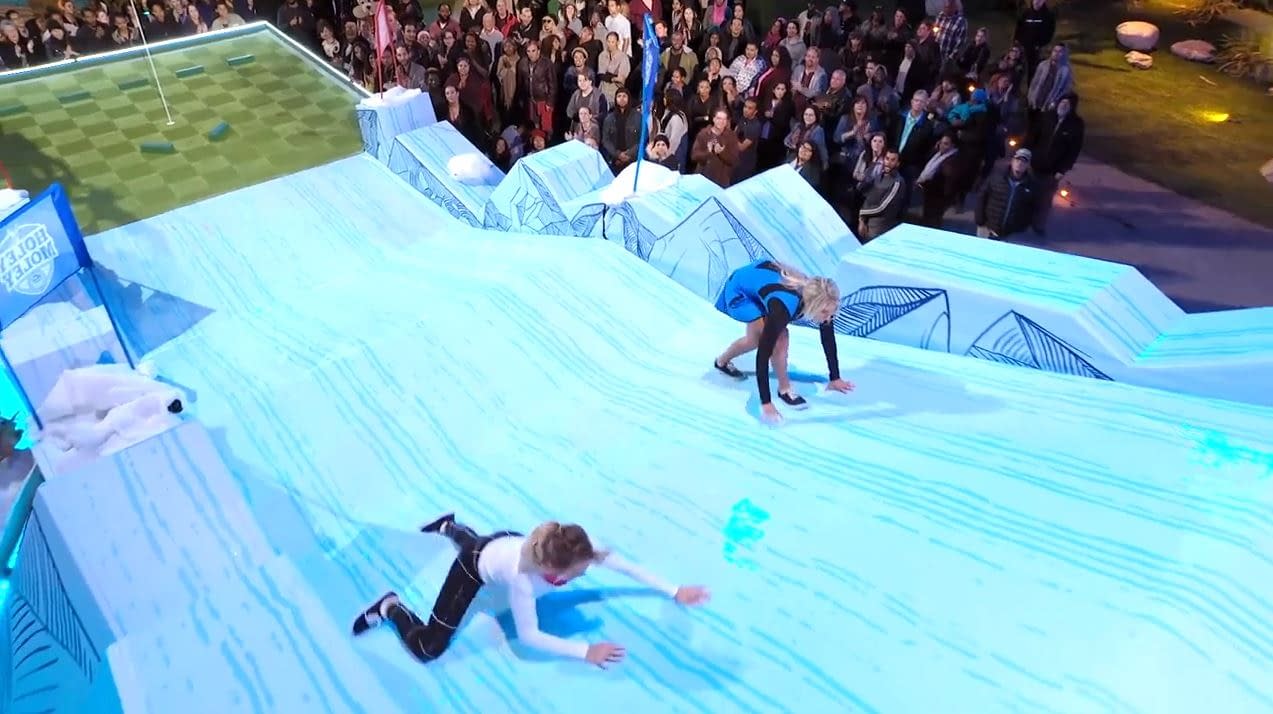 Besides, the show looks like an absolute blast. How bad could a one-hour mini-golf obstacle course show be? I guess we'll find out on Thursday night, when Holey Moley descends upon an un-prepared world to begin its millennia of media domination.