"Holiday Baking Championship" Episode 1 "Gearing Up for the Holidays": We're Not in Halloween Anymore, Toto [SPOILER REVIEW]
Food Network's Holiday Baking Championship is back and putting us immediately in the holiday spirit, so welcome egg nog, Rudolph, Santa's helpers, and Krampus? Host Jesse Palmer welcomes 10 new bakers to the arena to battle it out for a chance to win $25,000. Consisting of some professionals and some just hobbyists, the competitors, have skill, creativity, and most importantly a love for the season which they clearly transcend on to their delicious treats.
Judges Nancy Fuller, Duff Goldman and Lorraine Pascale spread holiday cheer and words of encouragement and support while tasting a variety of cookies, cakes, and edible place cards? To start of the season, contestants are asked to create edible place cards, one bite seasonal deserts to represent themselves, and whip up a delectable Kransekake. Unfortunately, while some embrace the challenge, others forget main ingredients, present sinking cakes, and struggle with execution and taste.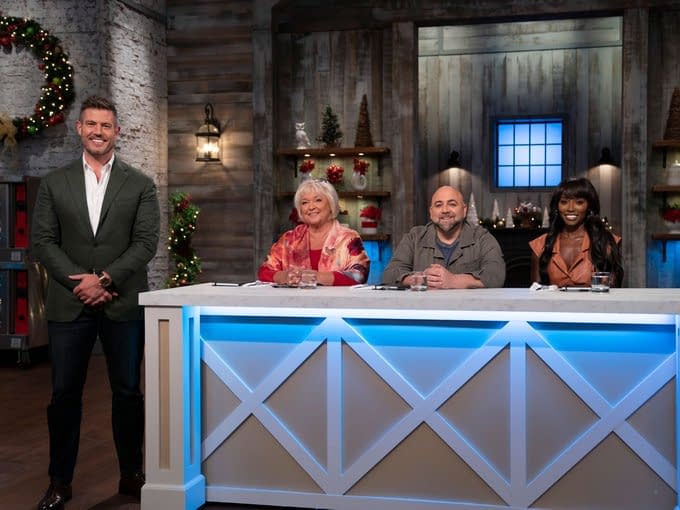 Holiday Baking Championship consists of two rounds:
● Round #1 – Pre Heat: Contestants are given up to two hours to create a small tasty treat. No eliminations this round, but the winner gets an advantage going in to round two.
● Round #2 – Main Heat: Competitors are asked to bake a specific cake, but with a twist. The tastiest and most visually appealing creation wins the challenge, the loser gets the inferno.
Each episode a losing contestant is eliminated. The winner receives $25,000 and featured in Food Network Magazine.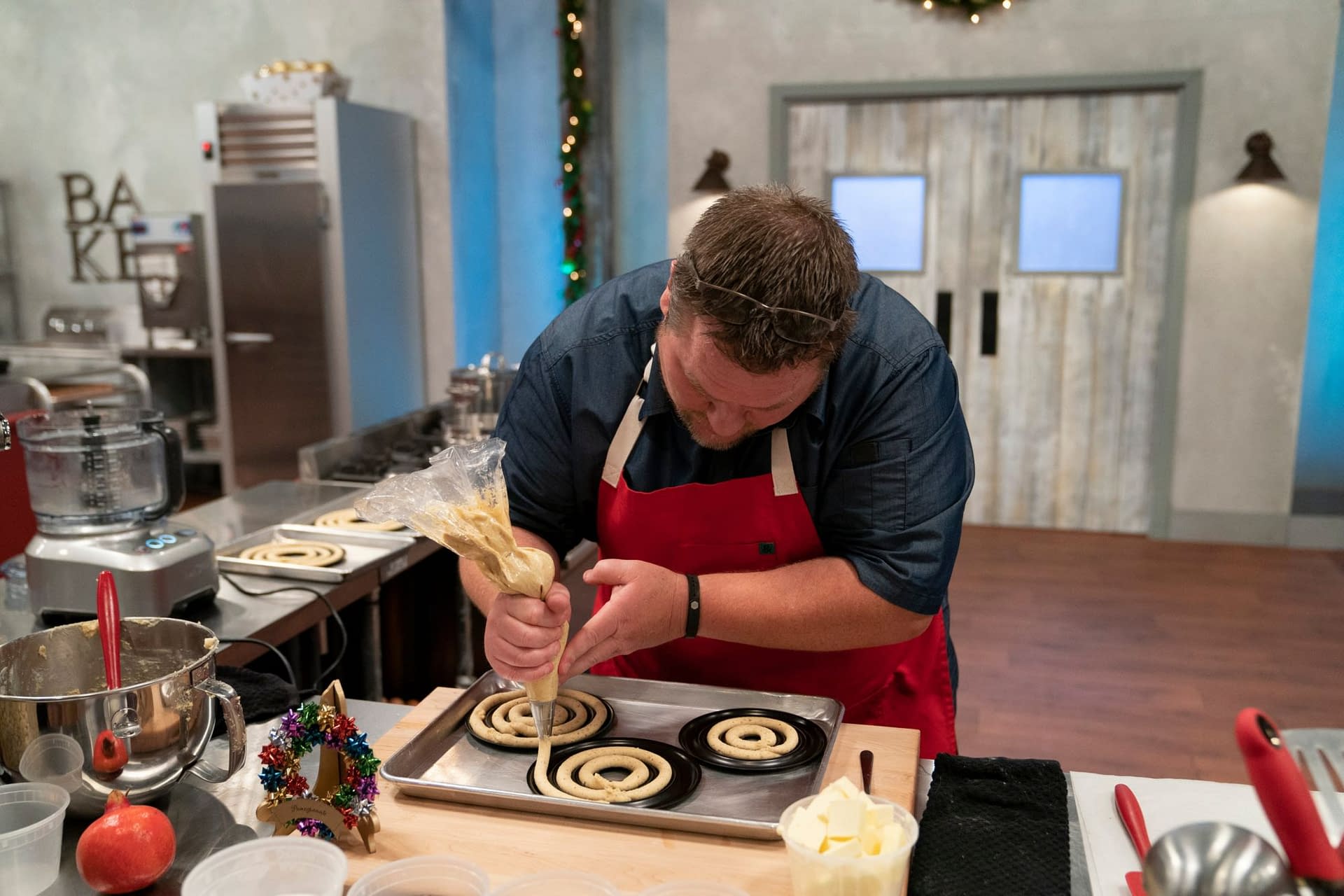 Here are some of highlights from episode 1 "Gearing Up for the Holidays":
● Round 1 contestants were asked to present themselves on a plate. From intricately designed place cards, to sheer atrocities, one thing all contestants had in common this round is that all of their treats tasted good.
● The hazelnut cookies, chocolate mousse, cranberry short bread, lime leaf almond cookie and gingerbreads were delectable and made me serious want to put my apron on, and create in the kitchen, or in my case destroy it, and possibly set something on fire.
● The sugar cookie decadently designed with an abundance of Christmas joy won and got the advantage to choose their key ingredient in the Main Heat
● Round 2 "Kransekake" had the competitors create their best Kransekake using a holiday ingredient. Some serious blunders here, the cake itself, to me was not very exciting, one actually made me hungry for German sausages. Some cakes sunk, some cracked, while others tasted like corn (not one of the spotlight ingredients, not sure what happened there)
● The win went to a yummy chocolate covered espresso bean Kransekake, tasted great, although, can't really agree it was the best looking cake. The looser utilizing dried apricots was not visually appealing and tasted of corn.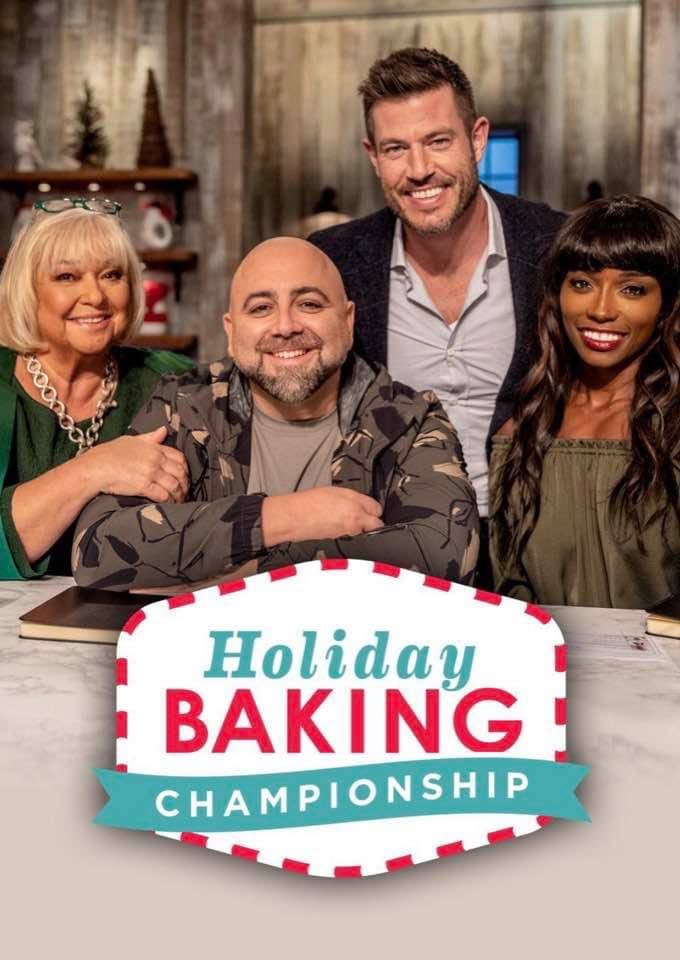 A good starter episode to kick off the holiday festivities. As the competition heats up and competitors are thrown under Santa's sled, it will be interesting to see if a professional baker or hobbyist takes home the win.