This week on Food Network's Holiday Baking Championship, we got to see host Jesse Palmer strip (yes, I said strip) and challenge the remaining six contestants to repurpose the most delicious (in my opinion) holiday sweet bread "Panettone" – something my family has every Christmas.
I was very excited to see how the competitors would transform this at times hated dessert yet still stay true to its essence. With the exception of one competitor who essentially hated on both challenges, the rest embraced the product and created some decadent cakes. Judges Nancy Fuller, Duff Goldman and Lorraine Pascale were in better spirits this week and were complimentary in their comments – although they differed in their opinions.
Holiday Baking Championship consists of two rounds:
● Round #1 – Pre Heat: Contestants are given up to two hours to create a small tasty treat. No eliminations this round, but the winner gets an advantage going in to round two.
● Round #2 – Main Heat: Competitors are asked to bake a specific cake/pie with a curve ball thrown in later in the round. The tastiest and most visually appealing creation wins the challenge, the loser is given the boot.
Each episode a losing contestant is eliminated. The winner receives $25,000.
You'll be the star of your next holiday party when you show up with this delicious Panettone Trifle inspired by tonight's episode of #HolidayBakingChampionship! ⭐ Cook along with @BakedByDan in the #FoodNetworkKitchen app today: https://t.co/yXpid9g2VF! pic.twitter.com/n99toczVd8

— Food Network (@FoodNetwork) December 3, 2019
Here are some of highlights from episode 5 "Gettin' Gifty With It":
● Round 1 "Re-purpose Panettone": no bread pudding – too easy. Contestants really got creative with this challenge, especially, the stuffed Panettone, using the shell and stuffing it with silky and smooth vanilla custard filling.
● Contestants forgot this round that this is a Holiday show and none of the finished products were festive.
● The Panettone cream pie with custard fruit filling honored the product, but was a little one note; the Panettone French toast coffee cake with ice cream blew the judges away, but had a little bit too much alcohol (is that ever a bad thing?)
● The Panettone mouse cake didn't actually utilize the ingredient, while the layered trifle looked too pretty to eat.
● One competitor, a lover of Panettone made it 5 ways and even created a little glass window for decorations – he obviously won the round and the advantage of 10 extra minutes in round 2.

● Round 2: Palmer proceeded to rip of his suit, strip club style, he did that with way too much ease if you ask me. Underneath was a Christmas onesie pajama – not exactly the sex appeal expected. The challenge to create a pajama inspired cupcake pull apart.
● For the twist, bakers had to include a designated filling, which terrified some of the contestants who had already filled their cupcakes and had to get creative to add the additional filling. Fillings included items like citrus, spiced pastry cream and apple sauce.
● Probably one of the most festive challenges of the season thus far, contestants created hot chocolate cupcake snowflakes – had exquisite earthy taste, but was on the sloppy side in décor; a beautiful display of Christmas lights with Santa creeping into the basement – which apparently was the most delicious chocolate cupcake the judges ever had; little gnome cupcakes with had amazing texture but went light on the cake; and candy cane vanilla cupcakes with delicious apple sauce filling but not enough flair.
● The ballerina inspired nutcrackers cupcakes with cream cheese icing fell short with too little filing, not enough décor detail and an overabundance of sugar, she was sent home
● The win went to red velvet polar bear jammies. The design was an exact replica of the pajamas, it was so colorful, screamed holidays, and tasted as amazing as it looked.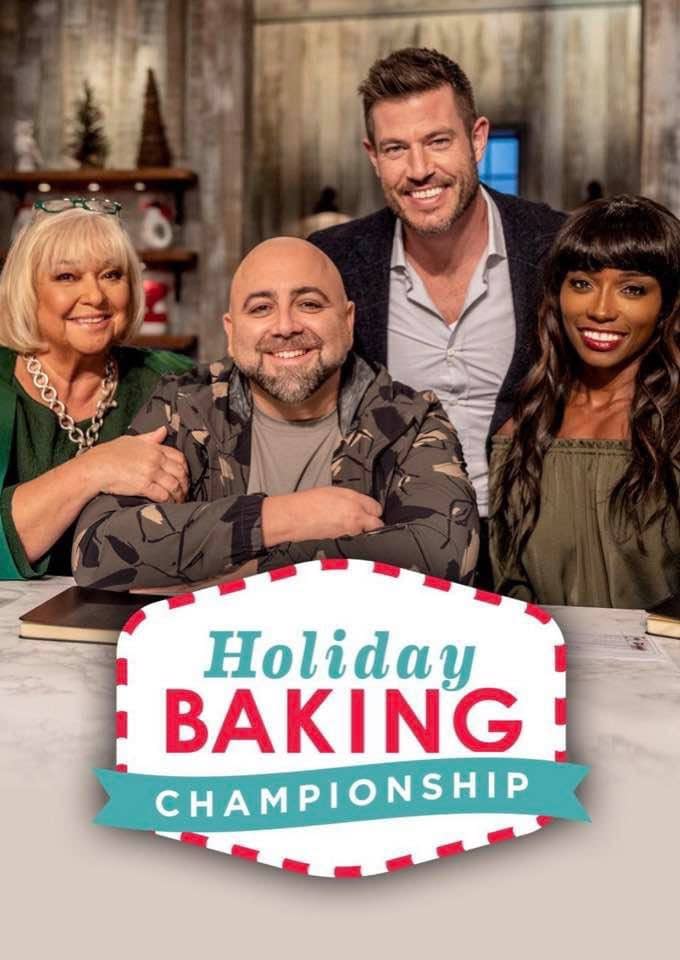 A great festive episode which tested the bakers' skills and creativity. The judges were in the holiday spirit, and Palmer, well, was being Palmer inspiring in his own way. Five bakers left and the challenges will only get harder. I have my pick for who I think will take the win this season – and as much as her "holly jolly", Cinderella-like temperament annoys me at times, she is a very talented baker.
Enjoyed this article? Share it!