"Holiday Baking Championship" Episode 8 "Christmas Day Delights": All-Female Finale Proves Inspiring [SPOILER REVIEW]
In the all-female finale of Food Network's Holiday Baking Championship, contestants created delicious flavor profiles and had me holding my breath at multi-tiered cakes made to resemble a plaid shirt. Such talented women, dedicated to their craft, the sheer elegance of their work was inspiring this episode.
Host Jesse Palmer resumed giving us some extra spice by kicking off the episode rolling out of bed. Thank you Palmer, for your continuous treats. Judges Nancy Fuller, Duff Goldman and Lorraine indulged in holiday flavors of gingerbread, eggnog and cinnamon while enjoying brunch feasts.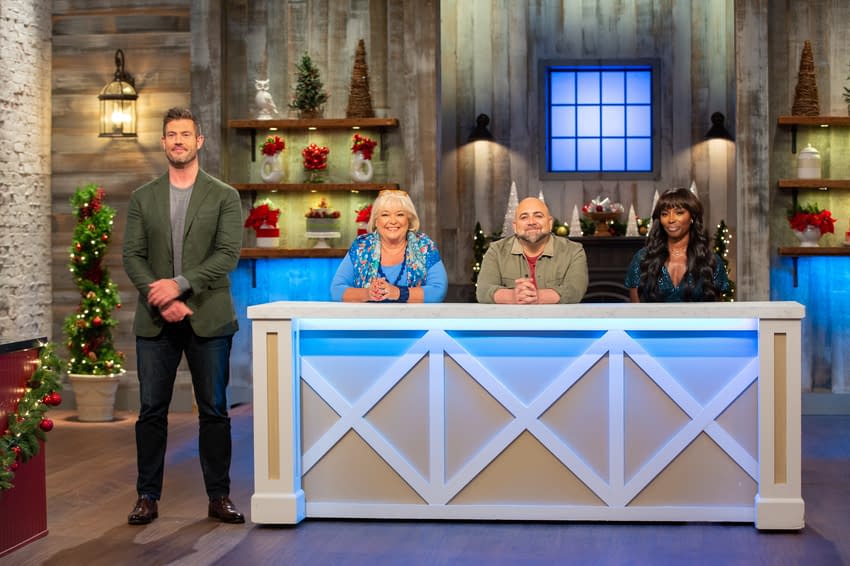 Holiday Baking Championship consists of two rounds:
● Round #1 – Pre Heat: Contestants are given up to two hours to create a small tasty treat. No eliminations this round, but the winner gets an advantage going in to round two.
● Round #2 – Main Heat: Competitors are asked to bake a specific cake/pie with a curve ball thrown in later in the round. The tastiest and most visually appealing creation wins the challenge, the loser is given the boot.
Each episode a losing contestant is eliminated. The winner receives $25,000.
Here are some of highlights from episode 8 "Christmas Day Delights":
● Round 1 "Lavish Christmas Brunch": Contestants had to use gingerbread, eggnog, and cinnamon flavors to create an extravagant brunch. With coffee cakes, cinnamon biscuits and gingerbread scones the judges really got their holiday brunch fix.
● Jennifer created delicate cinnamon blueberry muffins with delicious eggnog frosting. Her ginger bread scones were delightful, but didn't pack enough of a ginger punch.
● Melissa had a sparse décor and not enough eggnog, but her ginger bread coffee cake and ginger streusel was divine.
● Sarah my pick to win the competition created a festive holiday feast and married all the ingredients seamlessly into a coffee cake and pop over, naturally she got the win and an advantage to pick first going in to round two.

● Round 2 "Holiday Plaid Cake": Interestingly, no twist. Contestants had to recreate their assigned plaid design into a cake. Sheer perfection, how these women were able to not only recreate such vibrant color in cake, but perfectly produce a slice was magnificent.
● Sarah's red and black two-tiered cake made out of almond and almond liqueur buttercream was so intricate and festive. When she sliced in to it the colors were utter perfection and had the judges saying it was the best almond cake they ever had.
● Jennifer created a black and white elegant Christmas tasting also of almond with chocolate ganache. She struggled a little with the layering and her cake ended up coming out a little crooked.
● Melissa had the most challenging plaid of all, blue and greed, and she decided to take a leap and cook up a pistachio and matcha cake. The cake came out whimsical with bells that actually jingled. The judges were stunned by the color match, the perfect symmetry and the flavor profile.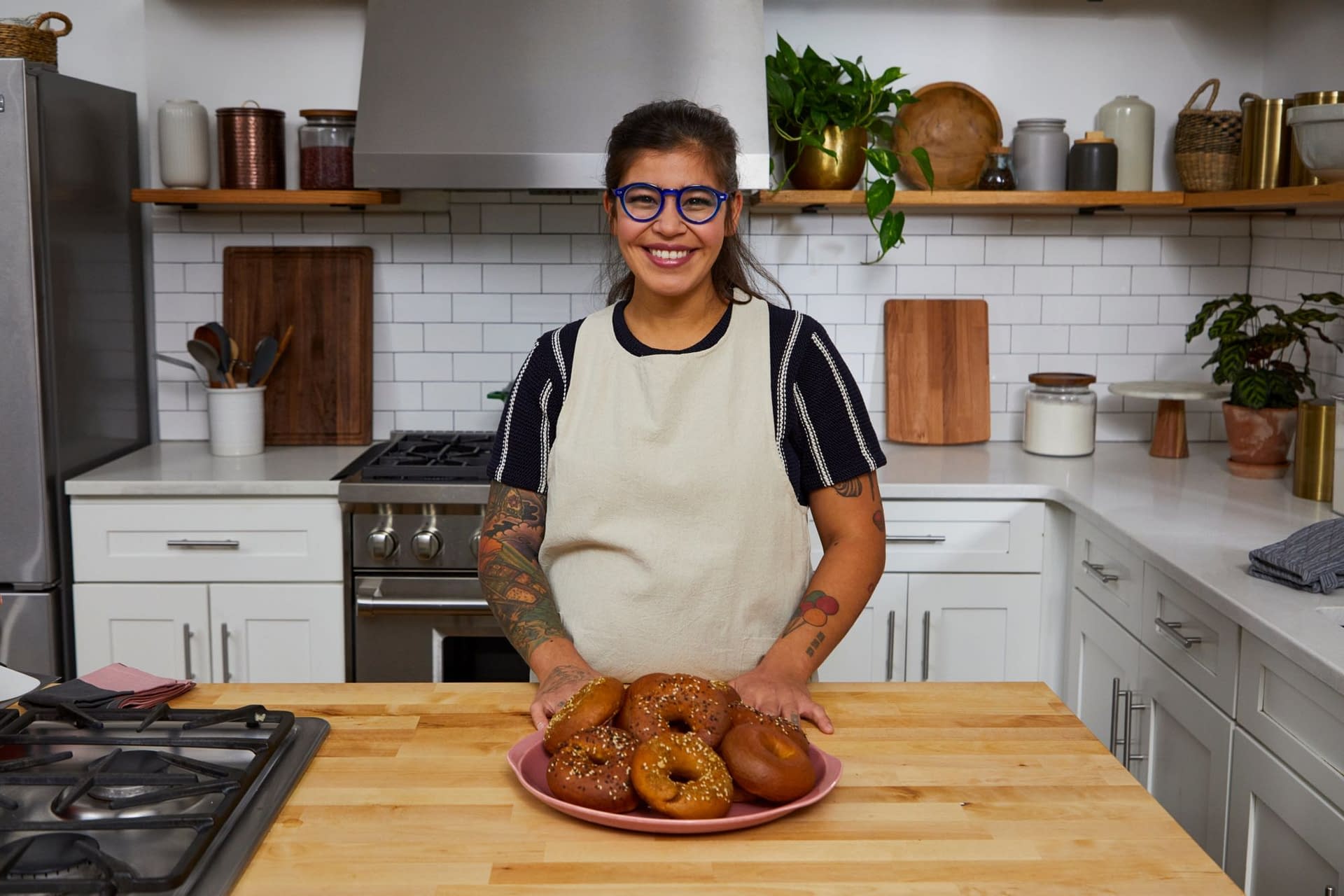 In the end the win and the $25,000 crowning her this seasons Holiday Baking Championship winner went to Melissa. As much as I thought Sarah had been by far the strongest baker all season, Melissa truly out-did her competitors this episode. A fantastic holiday watch and a great way to ring in Christmas.