Host Jonathan Bennett and judges Shinmin Li and Jason Smith are back on Food Network with new series Holiday Wars and "Stealing the Naughty List" epitomized the holidays. This is exactly what I want to see out of a baking competition to put me in the Christmas spirit. The set decorations alone had my inner child screaming from excitement; the trees, the lights, the Santa's, so whimsical and jolly.
Someone call Santa cuz I'm about sleigh this episode of #HolidayWars on @FoodNetwork 9pm pic.twitter.com/F6WVfHwR2H

— Jonathan Bennett (@JonathanBennett) December 2, 2019
Even the contestants were decked out in holiday gear, and how can you not smile when the rounds are tittle "snowball fight" and "winter blizzard", this show had me hooked within the first 120 seconds, and it didn't disappoint. The 5 teams consisting of cake and sugar artists are all very talented, creative, and embrace the holidays with a little naughty twist.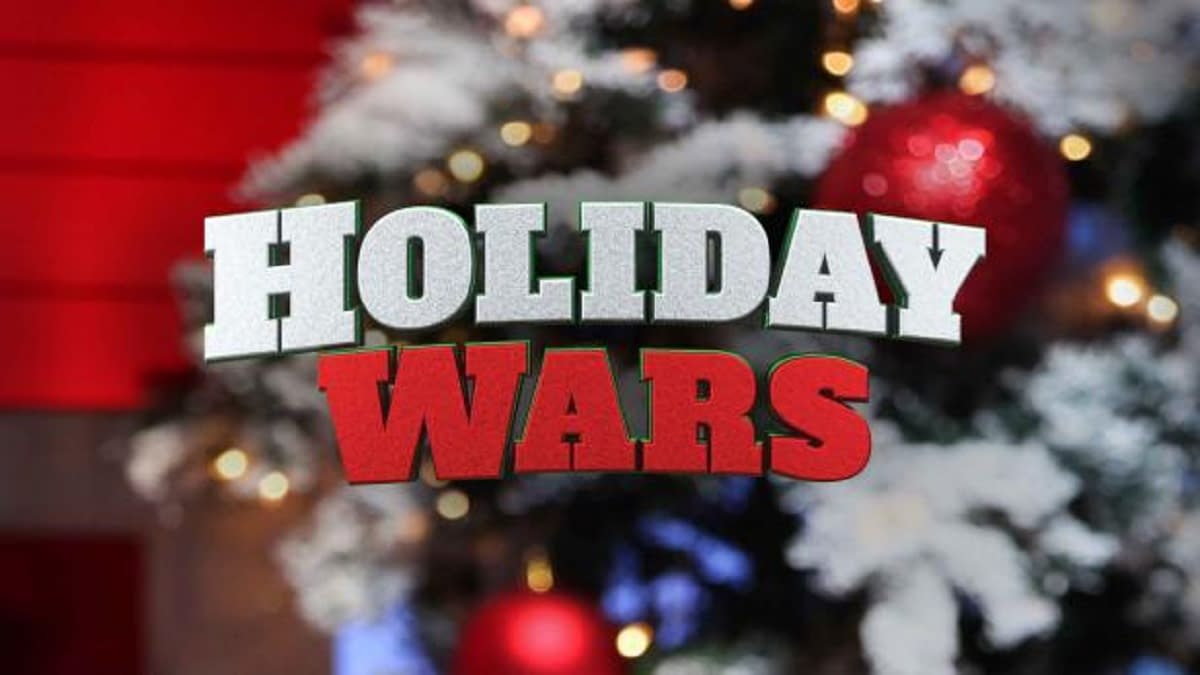 "Holiday Wars" Season 1, episode 1 "Stealing the Naughty List": Five teams of cake and sugar artists face off in the first festive night of challenges. Host Jonathan Bennett asks each team to give their most jolly depiction of a heist involving the world's naughtiest kids stealing Santa's famous "Naughty List." After all, if there's no list, then everyone gets presents! Judges Shinmin Li and Jason Smith decide which team will go home at the end of the battle.
Holiday Wars consists of two rounds:
● Round #1 – Snowball Fight: Contestants are given an hour to create a small sculpture to represent a theme
● Round #2 – Winter Blizzard: Competitors are given five hours to create a festive display guaranteed to have us 'falalala'. They must also incorporate a delicious treat into their creation.
At the end of each episode a team is eliminated with the remaining teams competing for a chance to win $25,000
The teams this season are as follows: Ginger Snappers, Bah Hum Bakers, Peppermint Posse, Candy Stripers, and Sugar Sleihers.
TONIGHT'S SEASON PREMIERE of #HolidayWars on @FoodNetwork I am up to some sneaky cookie stealing. Tune in to see what happens! pic.twitter.com/3DCmFGmCXU

— Jonathan Bennett (@JonathanBennett) December 1, 2019
Here are some of highlights from Episode 1 "Stealing the Naughty List":
● Round 1 "North poles best Reindeer Replacements": Contestants had to replace the beloved Rudolph with a Santa stand in. The winners of the challenge received an advantage of an extra assistant going in to round 2. Some teams took risks, while others played it a little too safe, something that was very noticed by the judges
● Bah Hum Bakers produced an adorable gingerbread man display, but there was no motion and no skill evident, overall it was very simple.
● Peppermint Posse confused me, their replacement was a jet back attached to Santa's back? Unfortunately Santa was a smidge on the chunky side and had to be held up by sticks. Sugar Sleighers gave the judges a gorgeous unicorn with a glowing horn, a little sloppy in the seams, but points for creativity
● Both Ginger Snappers and Candy Stripers gave life to llamas with the former doing a much better job at it. The llama actually made me giggle, and had the most adorable face. Candy Stripers unfortunately to me at least resembled a dog – Ginger Snappers took the win.

● Round 2 "Stealing the Naughty List": Contestants had to play out naughty children stealing Santa's list to ensure that they too get presents for Christmas. The teams really had fun with this one; the ideas were innovative, the detailed work insane, and their creativity admirable. Some even took Santa into the 21st century creating digital naughty lists.
● Ginger Snappers had children breaking in to Santa's safe with Penguins as guards, the face on the huge Santa was so perfect, it looked like it would come alive any minute. Buh Hum Bakers had kids hacking into Santa's computer, the display was very neat, due to some challenges with Santa successfully resting on a stool, it had a few imperfections.
● Candy Stripers made a mistake of creating a lovely snow man sneaking out of Santa's house through the fireplace, but his back was to the judges, a no n; while Sugar Sleighers exemplified children in Santa's kitchen dressed up as a chef to snatch their list. The display was quite sloppy and unprofessional, the faces were unrealistic, and a little scare – they were sent home
● Peppermint Posse wowed the judges. Their display of three kids dressed as animals breaking into Santa's office had so much detail, and texture, it was neat, extremely animated and overall just exquisite – they took home the win.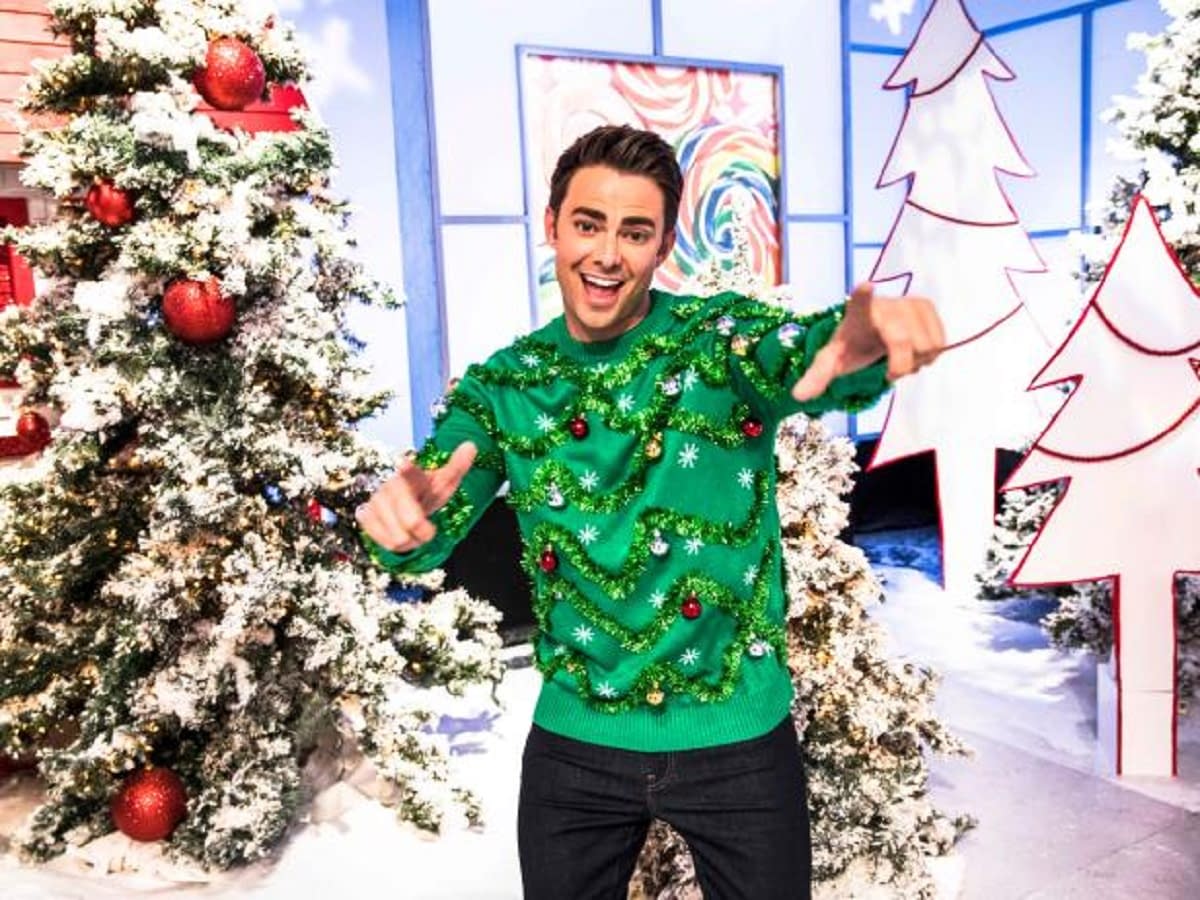 Holiday Wars is an absolute joy to watch, and I highly recommend it anyone who loves baking shows. It is festive, colorful, full of life and joy, and the contestants are very talented. Everyone is in the holiday spirit, and the cake and sugar work is exceptional.
Enjoyed this article? Share it!