HouseBroken Season 2 Episode 3 Review: Frat Bro Fleas & Dark Caves
FOX TV's HouseBroken is back and its return episode for season 2 was a perfect example of how absolutely hilarious this series can be.
---
In FOX TV's HouseBroken season two episode "Who's Obsessed? (A Lifetime Original)", things get itchy and a bit murderous in a hilarious return to the screen. When Chief (Nat Faxon) joins a walking group, a beautiful dog named Ruby (Mary Holland) tries to get close to him, but her intentions are not what they seem. Elsa's (Clea DuVall) quest to make female friends gets derailed when she becomes suspicious of Ruby. Meanwhile, Chico (Sam Richardson) befriends some bro fleas. Warning, potential spoilers ahead for this episode, so feel free to continue or watch the episode and return afterward. Let's dig into the episode!
HouseBroken threw in some moments in this episode that were my exact style of comedy. Starting off, there's a great showcase of not only Chico's loneliness that has him even turning on Kevin's sweatshirt, but there's a dive into The Gray One's (Jason Mantzoukas) life. Whether you call it a hoarding situation that even A&E couldn't handle or a tour of the fluffy macabre, the tour The Gray One gives Chico may have been one of my favorite moments in the series. What we're introduced to in this tour comes back to help Chico out, and it was fantastic to see such well-done connections be made there.
We'll get back to discussing Chico's loneliness turned frat bro flea house party momentarily. For now, we must talk about everything happening with Elsa, Ruby, Chief, and Honey (Lisa Kudrow). The extra dramatic elements in this episode that sought to mimic the tropes of a Lifetime movie were perfectly done. This is coming from someone whose guilty pleasure often involves those titles. The switches and voice acting by Holland are an added bonus to Ruby's character. I found myself caring more about Elsa in this episode and loved her growth in the story as it unfolded. Elsa's responses and actions guided the episode so well that it made everything easy to follow along with.
HouseBroken developing the friendship between Chico and The Gray One has been a fantastic decision. What was also great to see was the focus in the episode being more specific. The episode wasn't trying to cover every base or character; instead, they spent quality time in two parts. I hope to see this style in future episodes. Finally, I don't think I'll get over the comedic brilliance of the moment the slow loris became the flea protocol alarm.
HouseBroken Season 2 Episode 3 "Who's Obsessed? (A Lifetime Original)"
---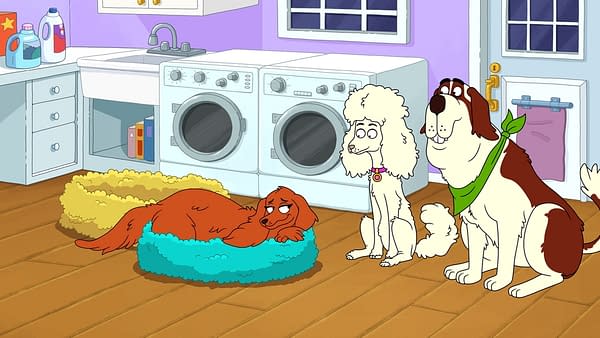 ---
FOX TV's HouseBroken S02E03 "Who's Obsessed? (A Lifetime Original)" was a fantastic return for the series. The episode was full of incredible moments that prove how absolutely hilarious of a series it can be while developing some first-rate characters.
Credits
---
---
---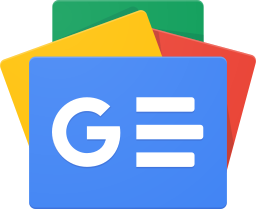 Stay up-to-date and support the site by following Bleeding Cool on Google News today!