Often being described as an "unconventional mom," ever since her birth I have made it my mission to "keep it real" with my 5-year-old daughter. So I answer her questions honestly (and a bit bluntly) about where babies come from, (no storks in this house) and explain to her that she can absolutely have a fish as long as she understands that one morning she might find it floating dead in the fish tank. So it was only natural that I'd fall in love with the art-mimicking-life of truTV's I'm Sorry.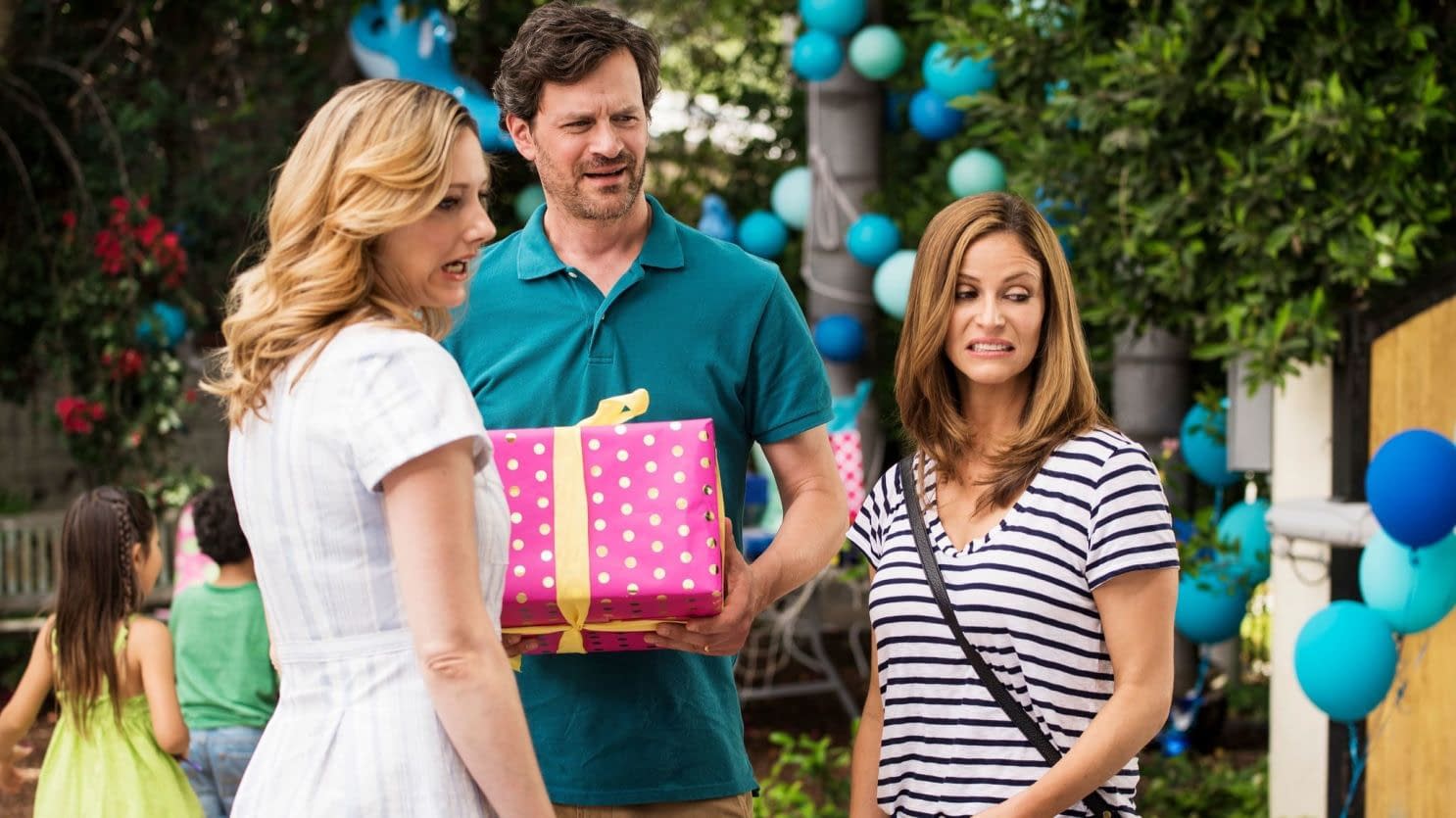 I'm Sorry features Andrea Savage as a comedian. writer, and mom who has no filter when it comes to raising her pre-school daughter Amelia (Olive Petrucci) – and going out of her way to embarrass her friends and family – and especially her husband, Mike (Tom Everett Scott).
It typically takes me a few episodes to get into a show, but I fell in love with I'm Sorry in the first 51 seconds. The pilot episode opens to a family brunch outing with Amelia asking her mother if babies come out of a "pussy or a vagina."
To which Andrea responds that the female body is essentially magical and proceeds to calmly and rationally, as if talking about making pancakes, publicly educate her inquisitive daughter about the elasticity of a vagina. Amelia only seems to be distressed at her mom possibly having a huge vagina but is assured that it snaps back in to place and her father has absolutely no complaints about it.
I don't think more needs to be said about the tone set for the series… other than the third season of I'm Sorry premieres on truTV in early 2020, so you have some time to catch up on the first two very binge-worthy seasons.
I'm Sorry follows seemingly confident, together comedy writer, wife and mom Andrea (Savage), who comically exposes her inner immaturity and neuroses through unexpected life situations, along with her more strait-laced husband Mike (Tom Everett Scott), and their inquisitive daughter Amelia (Olive Petrucci). Andrea's circle of friends include her writing partner Kyle (Mantzoukas), her brother (Franklin), her divorced parents (Martin Mull and Kathy Baker), and more.
Enjoyed this article? Share it!