Impact Wrestling 7/14/20 Report Part 1: Johnny Swinger Betrayed
Impact Wrestling Slammiversary is just a few days away. It's the most anticipated wrestling PPV happening this weekend. Who knows how many fired WWE midcarders will show up? One of them might even become the new Impact World Champion! What else can Impact do to sell the PPV? Let's find out on the go-home show.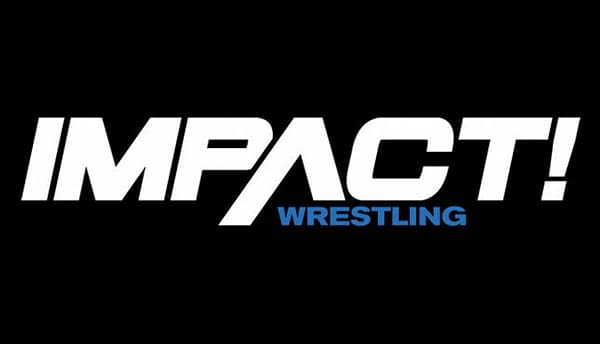 The "previously on Impact Wrestling" video runs through the feuds relevant for tonight. Impact opens with Tasha Steelz, Kiera Hogan, and Kimber Lee already in the ring. Rosemary heads to the ring, followed by Taya Valkyrie with John E. Bravo. That's the first team. Then Havok and Neveah come out, followed by Alisha Edwards, Susie, and Kylie Rae. It's a ten-woman tag team match with most of the competitors of the gauntlet match happening at Slammiversary on Saturday.
This match is kind of a mess. At one point everyone stands outside the ring for about a minute straight so Havok can hit a suicide dive. Then they all make their way back to their corners. Kylie Rae ends up taking a beating from the heels for a large portion of the match, including through a commercial break. Eventually, Susie pins Kimber Lee to get the win with the Panic Switch, which is Su Yung's move. After the match, everyone brawls in the ring.
Madison Rayne is content to watch the carnage from the commentary booth. Josh Matthews is worried about her in the gauntlet match on Saturday, but Madison says she has the advantage because she didn't get beat up in the ten-woman tag, so she'll be the new Knockouts Champion. Matthews runs through the matches for Saturday (go ahead and google it). A video package shows Ace Austin and Madman Fulton riding in a car, going to a place. Nothing of consequence happens. Impact goes to commercials.
Moose is backstage trying to get a tag team partner for his match tonight. He asks Hernandez and Rhino, who are still arm wrestling from last week. They refuse, and Moose slaps Hernandez on the shoulder, causing him to lose the match that we are to believe has literally been going on for a week. Rhino takes the arm wrestling purse, but Hernandez says Rhino isn't taking his money without meeting him outside first.
Now it's time for the Impact Plus Flashback Moment of the Week, which is an Ultimate X match for the X-Division Championship featuring Suicide, Chris Sabin, and Kenny King. Sabin wins. Impact is off to a poor start tonight after a string of pretty good shows leading up to the PPV. Hopefully, things pick up soon.
Or not. XXXL come to the ring for a match against the f**king Deaners. We're all aware of my Deaners rule, right? I'll be back when this match is over.
Looks like the Deaners won. XXXL do beat them up after the match, which I support. Backstage, Moose asks Rohit Raju to be his partner. He says Raju is his last resort, which Raju doesn't take kindly to. He still hasn't gotten over Johnny Swinger doing the same thing to him a few episodes ago. What did Moose just assume he would say yes? Moose admits he did. Raju accepts. But he's not happy about it. Heh. Impact takes another commercial break.
Johhny Swinger promises Chris Bey he's going to straighten out the situation at Slammiversary where he's barred from ringside. Swinger finds the ref who banned him. He says he talked to Cancel Culture, who are legal experts. Oof. Well, they filmed this before firing Joey Ryan. Cancel Culture advised him that the ref can't bar him from ringside because he's an emotional support animal. He threatens to sue the ref, who is bald, and who he calls "Kojak." The ref will lose his job and be back to selling encyclopedias if he gets sued. The ref agrees to allow Swinger at ringside at Slammiversary.
We see a video package for the match between Bey and X-Division Champion Willie Mack. Swinger heads back to tell Bey the good news. Bey is hitting on Gia Miller in his dressing room, telling her how he's gonna be the next X-Division Champion because he's using "that old head" Johnny Swinger. Swinger overhears and is hurt. After Miller leaves, Bey leaves the room and sees Swinger outside the door. When Bey asks him how it went with the front office, Swinger says it didn't go well and Bey is on his own. Awww! Poor Johnny Swinger!
We see a video for Jordynne Grace vs. Deonna Purrazzo. Now it's time for a contract signing. Jimmy Jacobs is hosting in a tiny room at a tiny table. Purrazzo signs the contract first. Before Grace signs it, Purrazzo tells her she wants her to understand what she's getting into. When she steps in the ring with Purrazzo, she's stepping in the ring with class and sophistication. She's gonna lose the Knockouts Championship at Slammiversary. Grace signs the contract. She thinks it's Purazzo who doesn't know what she's getting into. Grace slams Purrazzo's head into the table. Purrazzo runs away and Impact goes to commercials.
Woof. This hour started off rough, but it's starting to pick up a little bit. Time to switch over to part two of this report. Hopefully, Impact can end on a high note for the Slammiversary go-home show.